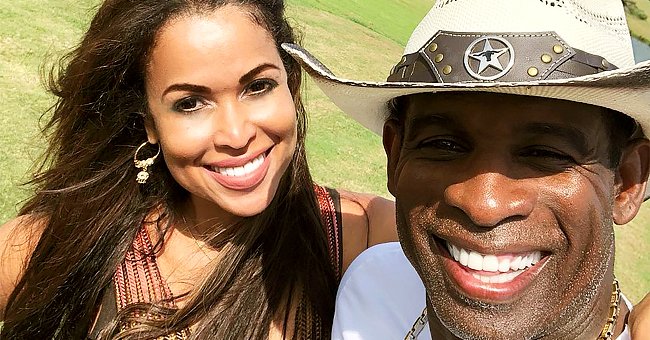 Instagram.com/traceyeedmonds
Former NFL Star Deion Sanders & His Fiancée Tracey Edmonds Discuss Their Harmonic Relationship
Former NFL player Deion Sanders and his fiancée, Tracey Edmonds, opened up about their relationship and how they made it work for nine years.
Deion Sanders stamped his name in the hall of sports stardom with his outstanding achievements in the NFL and MLB. However, his athletic feats were nothing compared to snagging the love of the beautiful producer, Tracey Edmonds.
In a new interview, the enviable couple of nine years dished on the secrets of their long-lasting relationship and how they keep each other happy.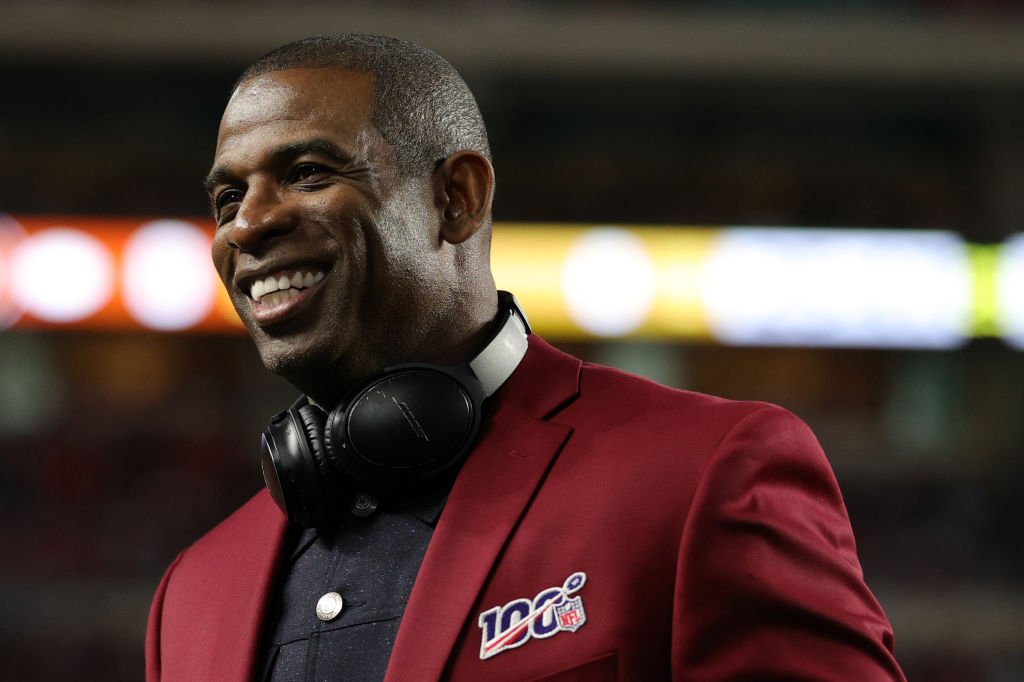 Deion Sanders on the field prior to Super Bowl LIV between the San Francisco 49ers and the Kansas City Chiefs at Hard Rock Stadium on February 02, 2020. | Photo: Getty Images
Recounting their first encounter at a party years ago, Edmonds divulged how she only anticipated a professional relationship between them at the beginning. However, working together soon led to the start of a beautiful romance.
While Edmonds admitted to knowing her fiance's professional escapades long before their paths crossed, Sanders maintained he only knew her as a beautiful, classy woman with a wonderful reputation. He divulged:
"I understood that she was a various businesswoman and had a wonderful reputation of being classy, professional, and a real woman."
The athlete, who has five children from his two previous marriages, considered their meeting as a blessing to his life. Sanders sustained his romance with Edmonds for eight years before eventually popping the big question in 2019.
The 53-year-old explained at the time that they only wanted to do things right by avoiding long-distance marriages. That invariably meant waiting for Edmonds' two children as well as his to attain certain educational levels. It took eight years for the duo to become empty nesters.
After finalizing his divorce from Pilar, the court awarded the NFL star full custody of his two sons with her.
Despite their engagement, distance remains a major factor in their relationship. However, this time, their respective career schedules were the culprits in keeping them apart rather than kids. But they both understood.
Sanders explained that their separation hardly mattered because he loved how they both contributed to society and influenced lives with their works. That understanding, he noted, was the reason they fell in love.
In a previous interview, the NFL star attributed his attraction to Edmonds to her remarkable qualities, including her beauty, intelligence, and sophistication. He also expressed his conviction that their romance would not end up like his previous marriages.
As most may recall, Sanders and Edmonds went public with their romance in 2012, at the climax of his legal feud with ex-wife, Pilar Sanders.
After finalizing his divorce from Pilar, the court awarded the NFL star full custody of his two sons with her. A week later, he also won custody of their daughter.
In a follow-up interview, Sanders asserted that he won the custody battle because he was a real father. He went on to sing odes to Edmonds for her contributions in his life, adding that they would always be good together.
Nine years and counting, one can only hope for even sweeter days ahead for the couple, as the world anticipates the wedding bells.
Please fill in your e-mail so we can share with you our top stories!