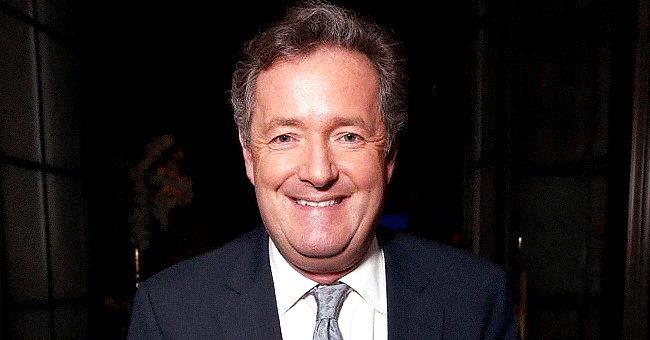 Getty images
Piers Morgan Makes Comeback on ITV Earning the Highest-Rated Episode for 'My Life Stories'

Following his shocking reaction to Meghan Markle's accusations against the Royal family, Piers Morgan has made a comeback and made it known, find out how below.
British journalist Piers Morgan took Twitter to share the good news about his show "Piers Morgan's Life Stories." He even got cocky about his achievement in the process.
Morgan tweeted, "BREAKING: My Life Stories show with @NolanColeen was the highest-rated of this series & won the 9 pm slot by miles. Thanks for watching!"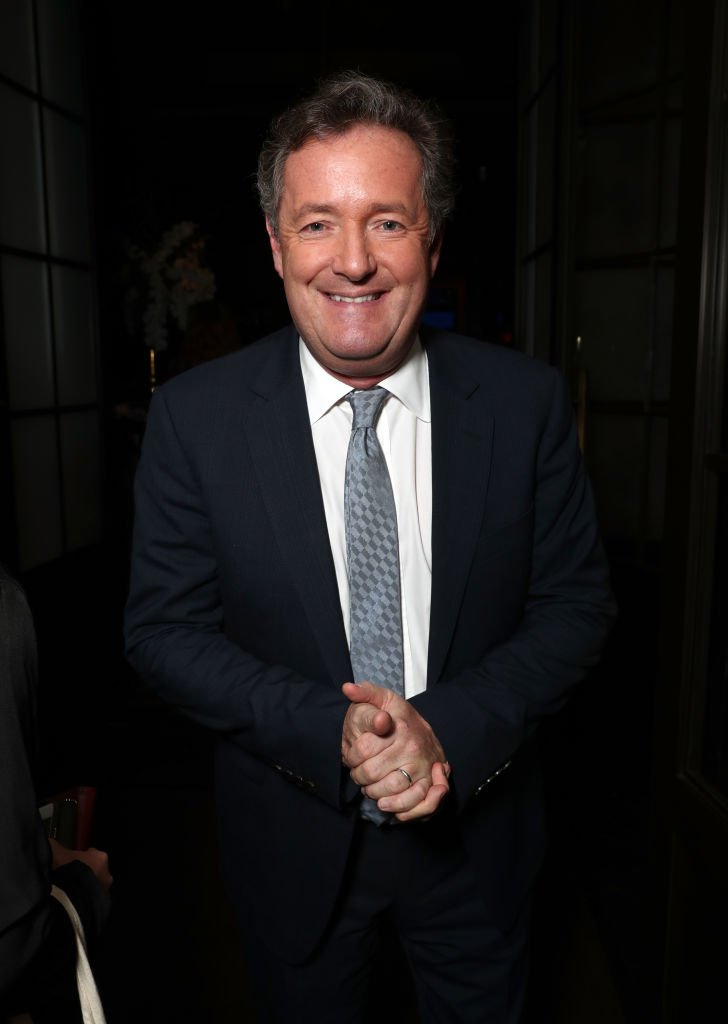 Piers Morgan attends The Hollywood Reporter 5th Annual Nominees Night at Spago on February 6, 2017 in Beverly Hills, California | Photo: Getty Images
MORGAN GETS HIGH RATINGS
Along with the post, the 55-year-old shared a picture sitting alongside his guest Coleen Nolan from his show. Behind them, a photo of Nolan appeared on the big screen.
The pair offered broad smiles and had both their hands together for the photograph. Morgan and Nolan sat on black leather armchairs.
The broadcaster sent another tweet sharing the same picture and said reports against him had been exaggerated. He wrote, "Reports of my ITV demise have been greatly exaggerated…I'm back already."
Morgan is still facing flack regarding his comments and therefore received mixed reviews on his latest track record. One Twitter user wrote that this will make up for missing out on the Meghan and Harry gig.
MORGAN BACK ON THE TELLY
According to the Sun, Morgan returned to ITV on March 18 for the season's final episode. Fans were reportedly emotional after watching his hit episode and took to social media to express their thoughts.
The episode created many controversies, mainly because of the backlash he received concerning Markle's claims. However, other people were happy to see him on the small screen again following his abrasive departure from the station.
ALEX BERESFORD MAKES HIS RETURN
Morgan is not the only English to return on air as his former colleague Alex Beresford returned to "Good Morning Britain" following his explosive debate with him. Beresford reportedly made his return on Friday morning, ten days after their heated discussion.
According to Hello Magazine, he joined his co-hosts Charlotte Hawkins, Kate Garraway, and Sean Fletcher to present his usual weather report. Garraway shared that it was good to have him back on the show.
The weatherman challenged Morgan for his remarks regarding the Duchess' mental health.
COMPLAINTS AGAINST MORGAN
Morgan's comments about Markle created an uproar and attracted a record number of complaints to TV regular Ofcom.
According to BBC, 57,000 complaints have been made about the show's coverage of the Oprah Winfrey interview with the Sussexes on March 8 and 9.
Markle herself has reportedly laid a complaint to the watchdog. On March 9, Morgan said he did not believe a word she said and left the ITV program later.
Seeing that he is flourishing in his talk show, we look at other talk show hosts who are best at what they do. Screen Rant compiled a list of the best from the US and the UK.
Among those is English native Alan Carr, his show "Chatty Man" has proven to be among the most popular show in his native land. Graham Norton also made an impression and is personable.
Conan O'Brien, O'Brien does not do things by the book and forges his own path. He is followed by Stephen Colbert, who has a unique delivery on his work and has a great voice.
The only female on the list is Ellen De Generes, who loves pulling pranks on her guests and makes them feel comfortable. Her stunts on the show keep everyone engaged and makes the show unpredictable.
Please fill in your e-mail so we can share with you our top stories!