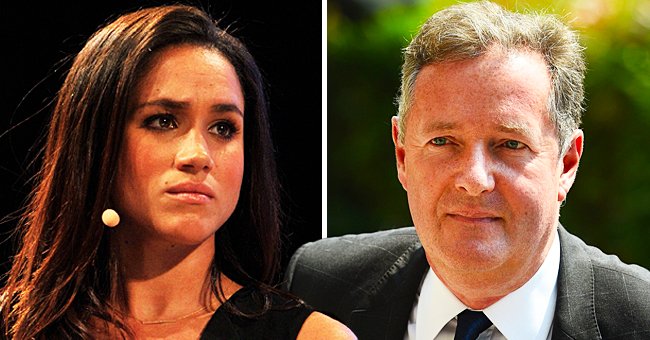 Getty Images
Piers Morgan Praised Meghan Markle before Becoming Her Main Critic — inside Their Relationship

Although Piers Morgan recently left his role in "Good Morning Britain" after his strong comments about Meghan Markle's interview, the duo was not always on opposing sides.
Meghan Markle and Piers Morgan have found themselves at opposing ends, with the former "Good Morning Britain" host having a habit of finding fault in any and everything the Duchess of Sussex does.
Morgan spearheaded a campaign of those who disbelieved the Duchess' claim of having suicidal thoughts and her son being the subject of a racist conversation.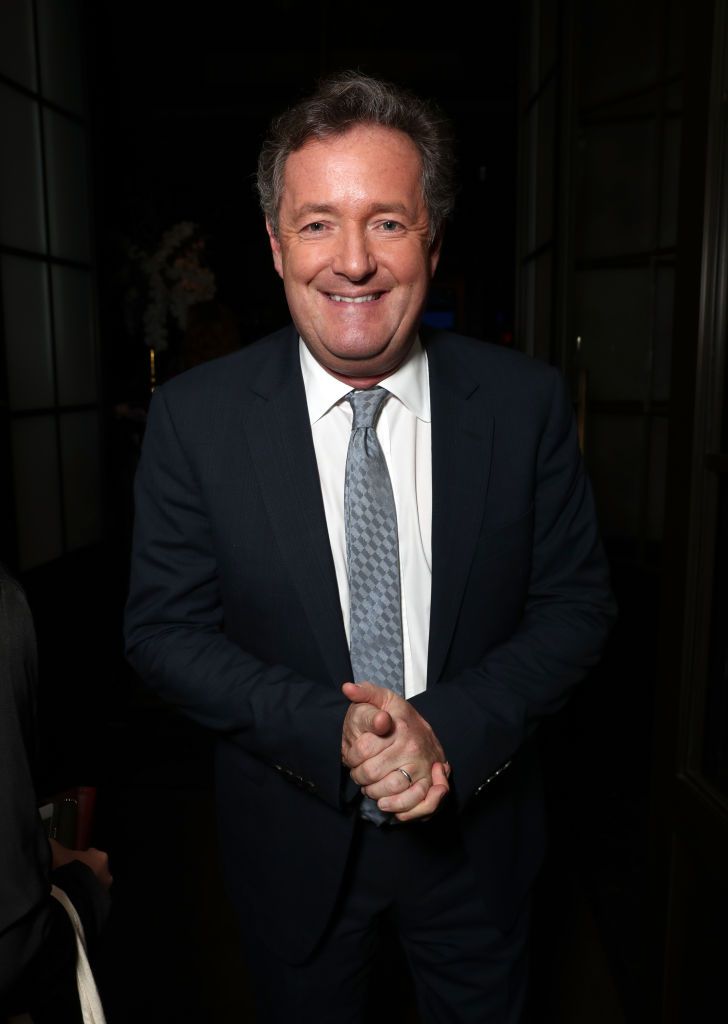 Piers Morgan at "The Hollywood Reporter's" 5th Annual Nominees Night on February 6, 2017 | Photo: Getty Images
The blunt news anchor branded the mother of one a liar and said he would not believe her even if she were to give a weather report.
His strong-worded opinion ultimately cost him his time on the show after Markle was reported to have put a call across to the producers.
Old tweets have shown that Markle and the veteran journalist did not always have a relationship as bitter as a pill as they now do. They both seemed to have had a working relationship in the past.
In one tweet, Morgan appeared to have praised the mother of one for her article, and in another tweet, he gushed over meeting the former actress and duchess.
The pair's relationship started after Morgan started following some casts of the American series, "Suits," and Markle followed him back. The pair started a correspondent relationship and soon planned a meet-up.
Morgan said the incident left him doubting her personality.
Morgan once did a piece about his meeting with Meghan, who was then Harry's girlfriend. In the piece, he gushed about meeting the former actress, who he described as smart and intelligent.
Morgan said that they discussed for 90 minutes, giving him insight into how much of an amazing person she is. He also revealed that they had discussed her biracial upbringing.
Both parties went on to share their admiration for their respective careers and opinions. Their relationship seemed to be budding, and Morgan seemed happy to be on good terms with a soon-to-be royal family member.
In the timeline of their relationship, Morgan would tag Markle in his tweets and sometimes come to her defense. When her wedding was announced, he tagged Markle to a tweet and asked for an invite.
Things reportedly went sour after Markle had ghosted the TV host and did not give a response on why she failed to appear for their meeting. Morgan said the incident left him doubting her personality.
A year after Markle's widely publicized royal wedding to Prince Harry, Morgan became the number one critic of Markle and constantly fired shots at her, claiming she was a fraud.
Since leaving his role on "Good Morning Britain," Morgan has kept to his opinion about the Duchess, and his fans seem to agree with him.
Please fill in your e-mail so we can share with you our top stories!