Piers Morgan Quits 'Good Morning Britain' over Meghan Markle Drama — Facts about the TV Host
After criticizing Duchess Meghan about her recent CBS interview, Piers Morgan has decided to leave "Good Morning Britain" after thousands of people complained over his conduct.
Over the weekend, the much-anticipated interview Prince Harry and his wife Duchess Meghan had with Oprah Winfrey was televised. The couple's views on the Royal Family left nations divided.
Some people didn't believe the things Harry, 36, and Meghan, 39, said in the interview, while others refused to believe it, and another group just couldn't accept the royal couple's truth.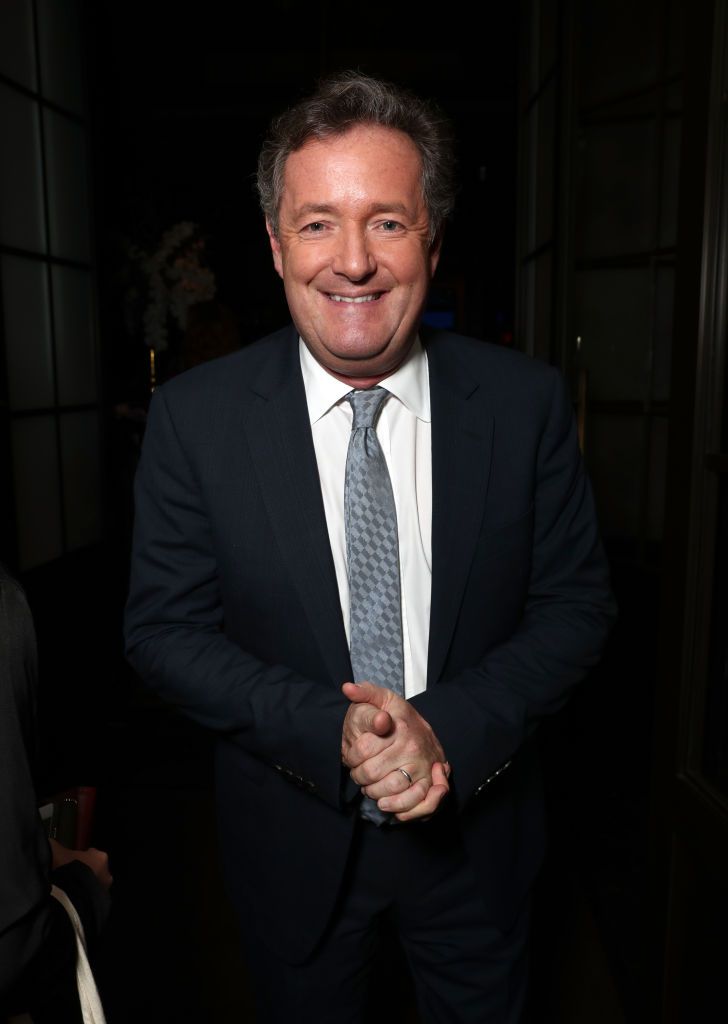 One of the people who just didn't believe the couple was "Good Morning Britain (GMB)" co-host Piers Morgan, 55. As some people know, the television personality has been a critic of Markle for years.
The British journalist had made it clear over the years that he didn't trust Markle or her motives for marrying Harry. On Monday's episode of "GMB," Morgan said the couple had betrayed the Royal Family.
He even accused them of messing up all the things the Queen had worked hard on. The following day, the television personality's colleague called him out for his constant trashing of the duchess.
Morgan became upset and left mid-episode as he couldn't take the criticism himself. His co-host, weatherman Alex Beresford berated the journalist for constantly speaking ill of Markle..
. @piersmorgan I am with you. I stand by you. People forget that you're paid for your opinion and that you're just speaking your truth.

— Sharon Osbourne (@MrsSOsbourne) March 9, 2021
Beresford made Morgan upset when he asked why it was okay for him to speak badly about the royal when she has never said anything about him. The journalist previously revealed that Markle cut him off.
The end of their almost-friendship came just before the former actress became royalty. ITV announced on Wednesday that Morgan was quitting his job as "GMB's" co-host because of complaints from viewers.
More than 41,000 people sent through complaints to Britain's broadcasting regulator, Ofcom, about Morgan's conduct over Harry and Meghan's interview. "GMB's" network, ITV, accepted his resignation.
In 2018, the journalist appeared on "The Late Late Show with host Ryan Tubridy" to talk about his friendship with the duchess. They'd initially been Twitter friends who sent direct messages to each other.
Then, Markle met up with Morgan in July 2016 at a London pub for drinks. She was the one who allegedly extended the invitation as she was going to visit the country to watch Serena Williams play.
The future royal and the journalist allegedly spent two hours at the pub, and they got on well. However, she left alone in a cab and went to a party where she ended up meeting her future husband.
#WATCH: English broadcaster Piers Morgan got the surprise of his life today on Good Morning Britain as Dr. Shola Mos-Shogbamimu slammed him on live TV over his rants about Meghan Markle and Prince Harry. pic.twitter.com/jCoYsqzgMg

— P.M. NEWS (@pmnewsnigeria) March 8, 2021
Markle never contacted Morgan again, and he'd really liked her. Since then, the "Piers Morgan Live" show host has openly critiqued the duchess at every turn, including during "Megxit."
Sharon Osbourne was one of the few people who publically supported Morgan for his critique of Markle. She and her husband, Ozzy Osbourne, have been friends with the journalist for years.
A guest on Monday's episode of "GMB" exchanged words with the journalist because of his attacks on the duchess. Dr. Shola Mos-Shogbamimu took Morgan to task and gave him a history lesson on colonialism.
Morgan actually started his entertainment industry work in 1989 as a writer. He wrote for "The Sun," the "Daily Mirror," and "News of the World" before becoming the editor of the latter publication.
Piers Morgan, a small man who needs attention at all times, walks off the set of ITV's Good Morning Britain when he's called out by fellow presenter Alex Beresford.

"Sorry, can't do this," Morgan says as he walked off.
"This is absolutely diabolical behavior," Beresford says. pic.twitter.com/fhvTtKBEII

— The Recount (@therecount) March 9, 2021
After leaving "Piers Morgan Live," he became "Daily Mail's" Editor at Large, and he still writes a regular column for them. In 2008, he won "Celebrity Apprentice" and became close to former President Donald Trump.
Morgan suffered a tragedy when he was 11-months-old when his father, Eamonn Vincent O'Meara, died in a road accident. He didn't have any memories of his father but is very proud of his Irish heritage.