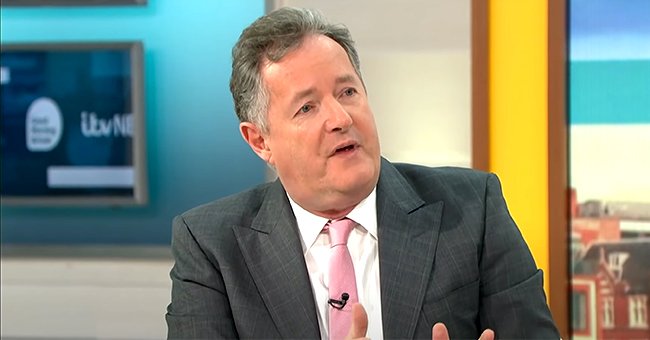 YouTube/ Good Morning Britain
See Piers Morgan's First Tweet after News about His Exit from Hosting 'Good Morning Britain'
Piers Morgan left the set of "Good Morning Britain" after receiving critique from viewers and his co-host Alex Beresford and has tweeted his first response after the incident.
"Good Morning Britain" saw a dramatic exit of their host, Piers Morgan, after receiving backlash for his commentary on Meghan Markle's tell-all interview with Oprah Winfrey.
Morgan took to Twitter to share his first response after departing the show, and it looks as though the 55-year-old television show host has no regrets about how he handled the situation.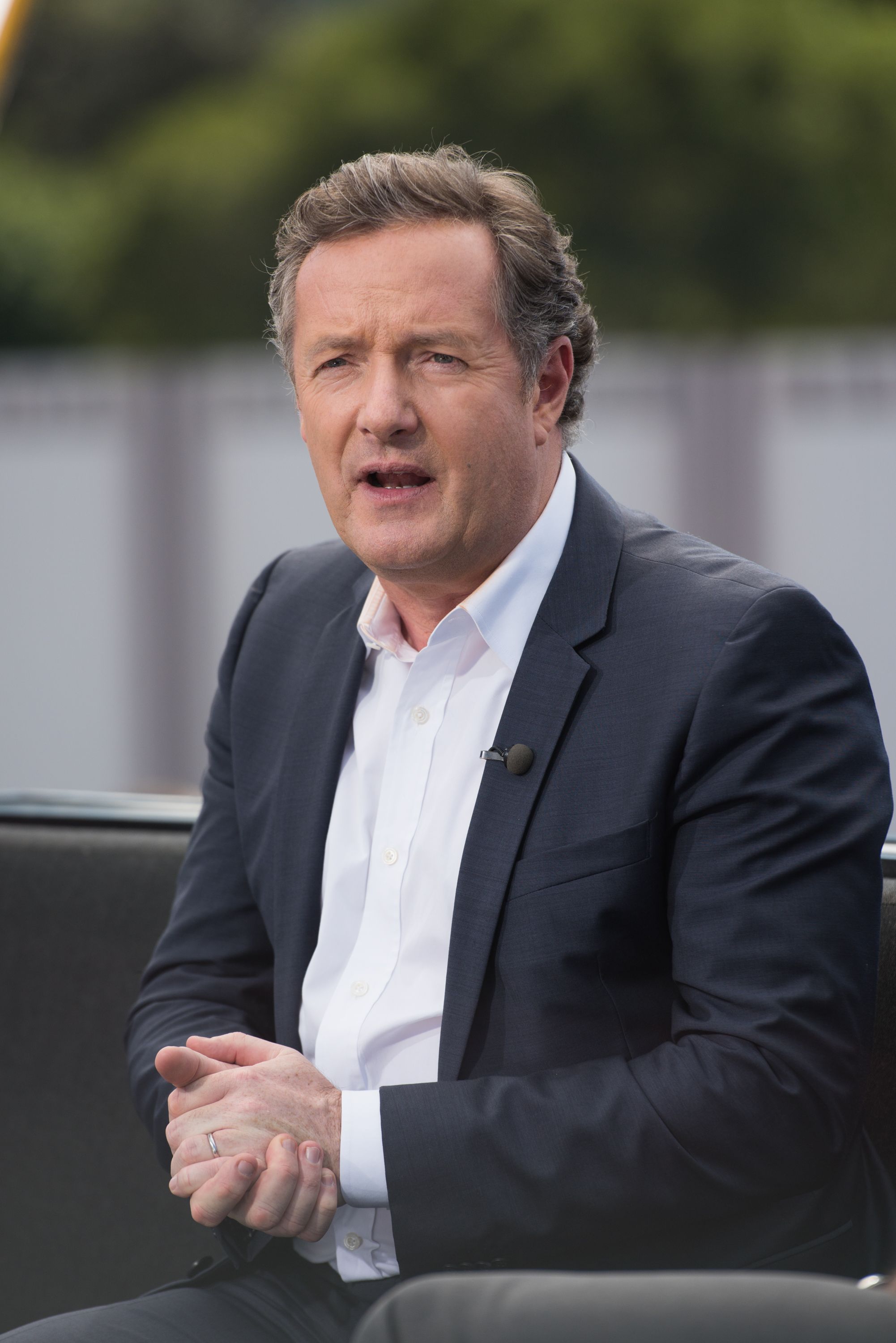 Piers Morgan visits "Extra" at Universal Studios Hollywood on February 11, 2016 | Getty Images
REFLECTION AND REGRETS
Morgan shared a photo of him and his late manager John Ferriter on Twitter, saying that he had reflected on what Ferriter would have thought of his exit of "Good Morning Britain." Morgan tweeted:
"Thinking of my late, great manager John Ferriter tonight. He'd have told me to do exactly the same thing. @GMB #TrustYourGut"
Regardless of his lack of regret, Ofcom, the UK's media regulator, has decided to launch an investigation into Monday's episode of the British talk show following Morgan's harsh comments about Markle's interview with Oprah.
QUESTIONING LEGITIMACY
Ofcom received over 41,000 complaints about Morgan's comments surrounding the validity of the Duchess of Sussex's struggle with mental health and suicidal thoughts.
[Morgan] has been a part of the network for many years as he appeared as a guest host on "Good Morning Britain" various times before joining the team.
The television show host also received critique from his "Good Morning Britain" co-host Alex Beresford who stood up for the royal and said that she had the right to cut Morgan off if she wanted to.
LEAVING THE SHOW
Following his exit off set, Morgan has decided not to return to the show, with ITV agreeing with his decision. The 55-year-old has been the show's lead anchor since 2015, making this a quick departure. Walking off set Morgan last words were:
"Okay, I'm done with this, sorry, no, sorry ... see you later, sorry, can't do this."
Beresford and the 41,000 complaints from the public weren't the only ones to take a stand against Morgan, as a conversation with Dr. Shola Mos-Shogbamimu the day before his departure also resulted in heated resistance against Morgan's opinions.
WHAT LANDED HIM IN HOT WATER
Morgan's insistent and harsh comments about Markle and Prince Harry's decisions to speak out about their experience as senior members of the royal family was the final nail in his ITV coffin.
The 55-year-old has been a part of the network for many years as he appeared as a guest host on "Good Morning Britain" various times before joining the team permanently in November 2015.
Morgan also had other experiences in front of the camera as a judge on "Britain's Got Talent" and his own show called "Piers Morgan's Life Stories," which made its way back to the air in February.
The 55-year-old's choice to stand by his critique of the royals, despite trying to provide more clarity on his statements regarding mental health and suicide, has him out of his seat at "Good Morning Britain."
Please fill in your e-mail so we can share with you our top stories!