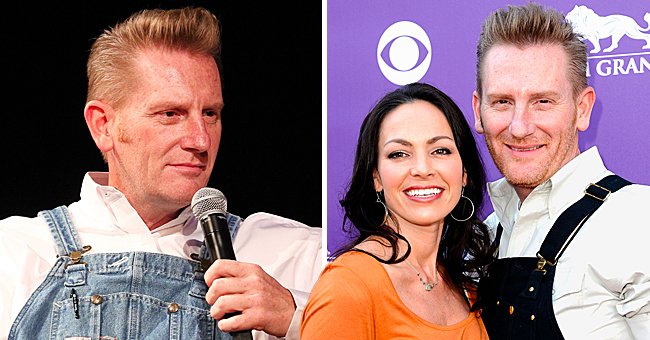 Getty Images
Country Music Star Rory Feek Opens up about His Late Wife Joey in a Candid Interview
Five years after his wife Joey Feek died from cervical cancer, Rory Feek opened up on how life has been without the late singer and his love for their daughter.
Rory Feek found the love of his life in Joey, and together, they both became a lovely pair. The clouds got dark for the couple after Joey lost her battle with cervical cancer.
While the world grieved the loss of a rare talent, Feek knew he lost more than a singer. He lost his best friend, mother of his kid, and his soul mate. He knew life would never be the same.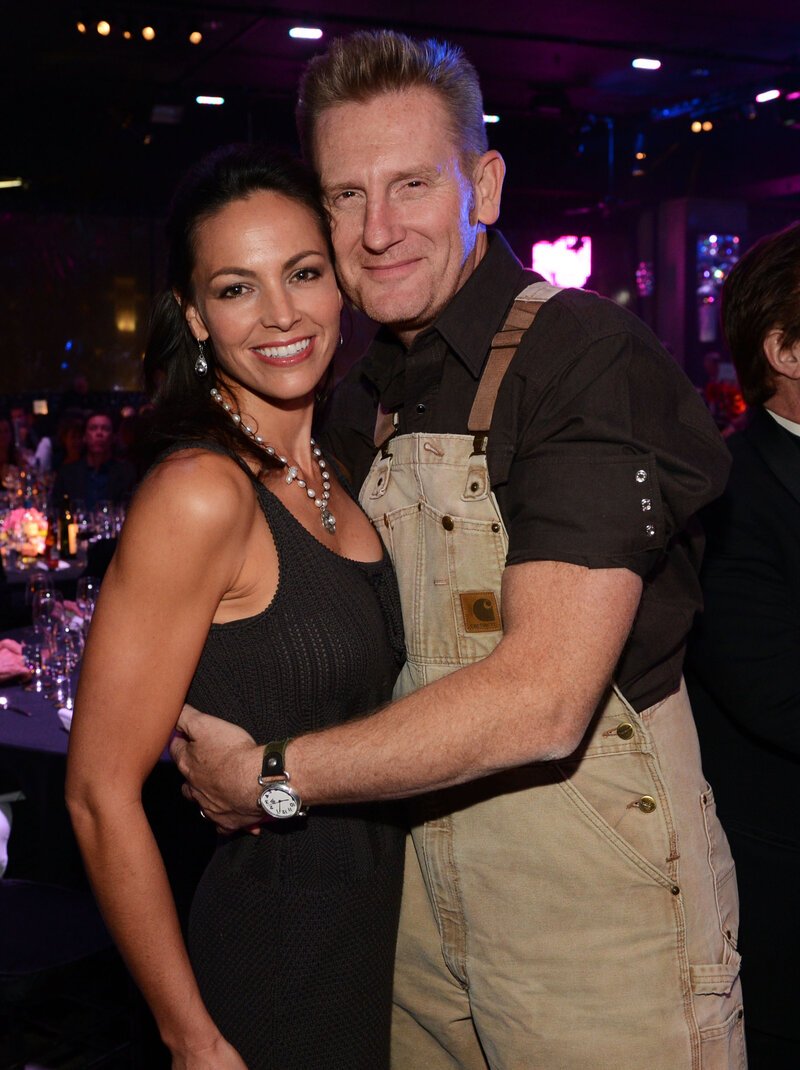 Rory Feek and Joey Feek attending the 60th Annual BMI Country Awards at BMI on October 2012. | Photo: Getty Images.
Feek still remembers his late wife with fondness and love and recently revealed that he had been trying to keep her memory alive and raise their daughter.
The 55-year-old musician said that he could not believe that five years had gone by since Joey passed on and said that sometimes, everything does not feel real to him.
Feek still lives in their little farmhouse in Pottsville and has been looking for a way to keep his wife's memory alive. For the singer, music is the best way to express all he feels within.
The 55-year-old Grammy award-winning musician is preparing to release his first album without his late wife Joey by his side. His album "Gentle Man" features the song "One Angel," written by one of Joey's friends as a tribute to her.
As a loving dad, Feek has done all he can to ensure his little girl grows up to know how much she is loved.
Before her death in 2016, Joey and Feek made history as part of the singing duo Joey + Rory. Some of their songs were inspired by their adorable love story.
It came as no surprise when Feek revealed that Joey's last words to him were a line from his song "Josephine," which told the story of a couple in love.
During an interview, Feek said that they repeated "I love you" to each other three times before she left. Following her death, the award-winning singer has turned to his daughter Indianna for support.
Indiana was born with down syndrome a few months after Joey was diagnosed. The singer has been raising her as a single dad while getting help from his older daughters Heidi, 33, and Hopie, 31, from his first marriage.
As a loving dad, Feek has done all he can to ensure his little girl grows up to know how much she is loved adored by her family. He reportedly released a book, "The Day God Made You," as a tribute to Indiana.
The 55-year-old country star revealed that his little girl is not aware she has down syndrome and does not know what it is. His goal is for her to see that she was born the way she was mean to be.
Please fill in your e-mail so we can share with you our top stories!