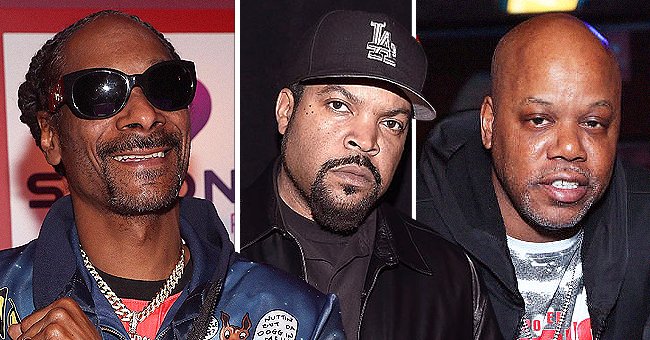 Getty Images
Snoop Dogg, Ice Cube, E-40 & Too Short Join Forces to Create a New Hip-Hop Band
Rap legends Snoop Dogg, Ice Cube, E-40, and Too Short have come together to create a new hip-hop band called Mt. Westmore, and records are already on the way.
The last two decades have witnessed the rise of rap music and the emergence of big names like Snoop Dogg, Ice Cube, Eminem, and a host of others who now rule the game.
Some of these artists were part of successful groups before they went on their solo careers, and recently, old-timers like Snoop Dogg are said to be working on a huge collaboration.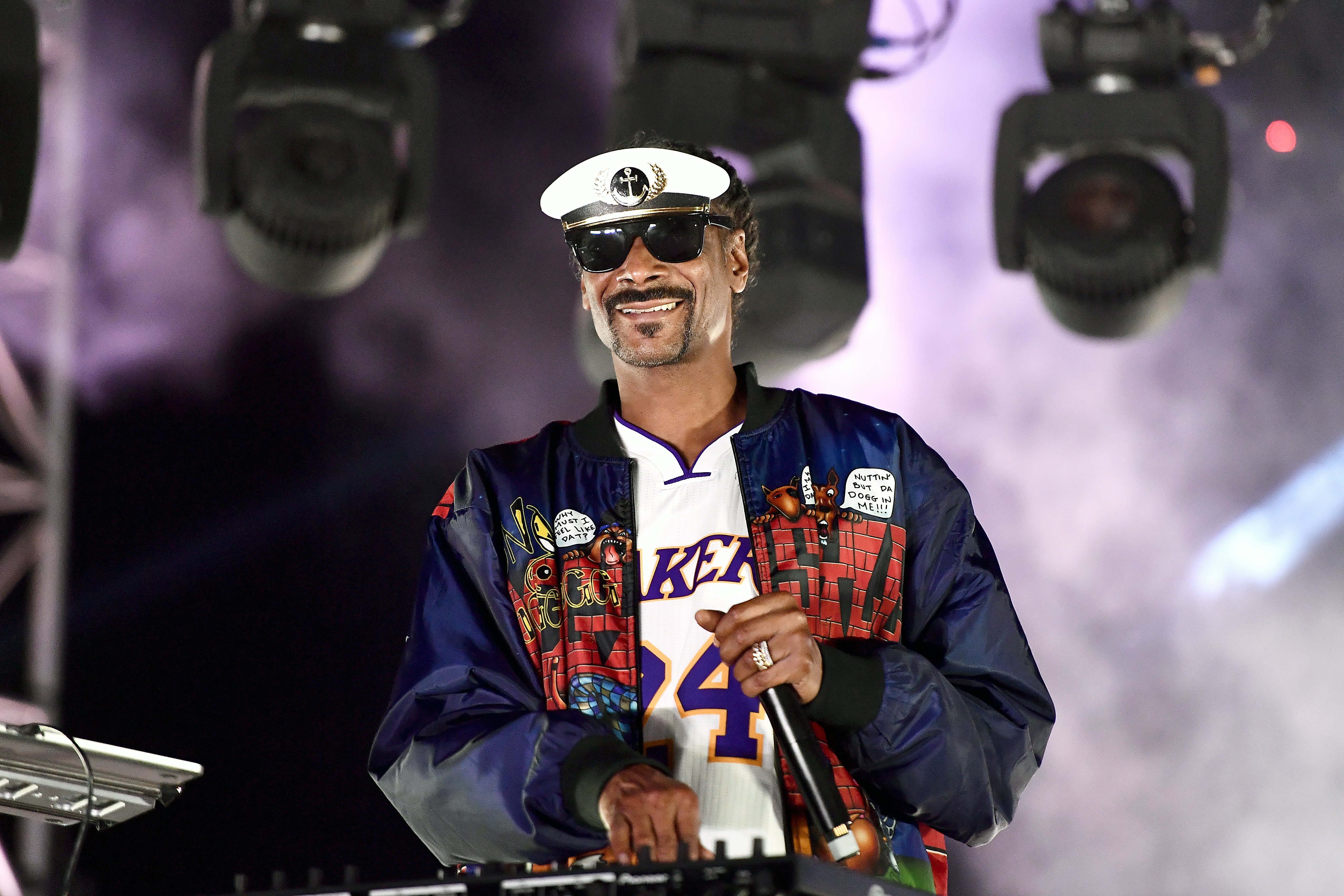 Snoop Dogg using the stage name DJ Snoopadelic at the "Concerts in Your Car's" drive-in concert at Ventura County Fairgrounds and Event Center on October 02, 2020 in Ventura, California. | Source: Getty Images
According to new reports, Snoop Dogg, Ice Cube, Too Short, and E-40 have joined forces to create a hip-hop band named Mt. Westmore. In a recent appearance on "VladTV," Too Short joined DJ Vlad, where he revealed that four rappers had already recorded.
Too Short said that about fifty songs were already recorded, and their debut album would be released next month, with more volumes to be added in the future.
Too Short added that the group was real and serious. He revealed that the band was born because they wanted to do business together and join forces to tour in the future.
The 54-year-old said the decision to join forces was a no-brainer for all the parties involved as they were at a stage in their careers where they needed to try new things.
Too Short explained that the collaboration would open doors for everyone, including those they would not have had the chance to work with if they were alone. To him, the advantages are enormous.
While Snoop Dogg made a name for himself as an incredible rapper, his eye for spotting business opportunities is fast gaining popularity among his fans.
The 49-year-old rapper has embarked on a series of business deals that have seen him rake in more fortunes for himself. He once found himself on the seventh spot on Forbes' 2010 Hip-Hop Cash Kings list.
Over the years, Snoop Dogg has seen cash flow from his music sales, tours, acting gigs, and multiple endorsement deals with successful brands. His latest collaboration shows how much of a businessman he is.
Ice Cube is an accomplished Hollywood star, rapper, movie producer, and director, but more than anything else, he is a committed family man and proud dad.
Not many fans know that his iconic stage name came from his interaction with his brother. The rapper once revealed that it was his older brother who came up with his now-famous name.
E-40 is undeniably one of the most successful rappers of his time, with several hits and awards to show for it. The rapper has used his music to open up to his culture and the tough life on the street.
Despite the change that has occurred over the years in music, the rapper said he has not lost his touch and is ready for new challenges.
Please fill in your e-mail so we can share with you our top stories!