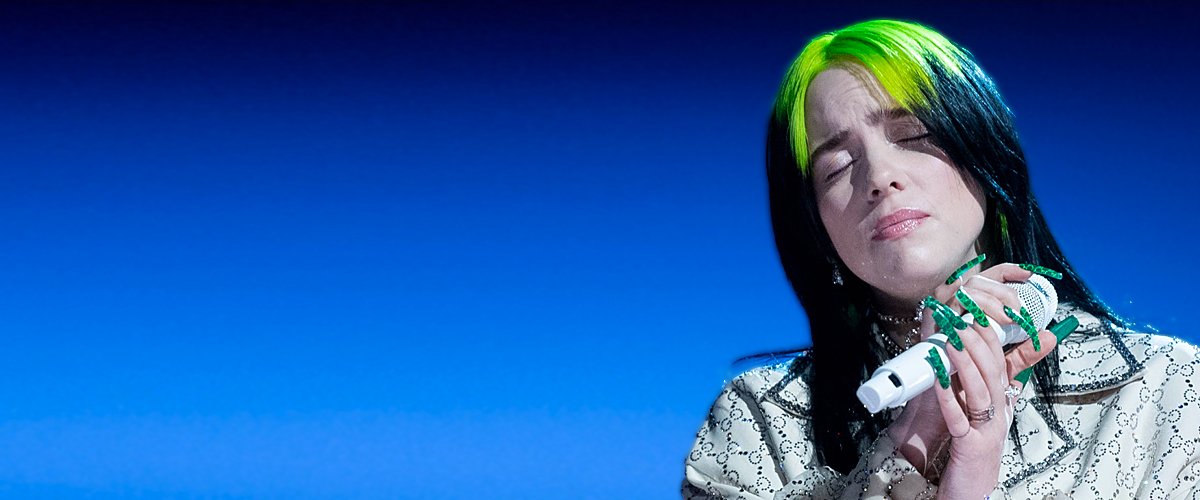 Getty Images
Maggie Baird Is Billie Eilish's Gifted Mother — Check These Facts about the Singer's Parent
Award after award, chart-top after chart-top, and record after record, singer Billie Eilish has proven to the world that she is an incredible musical star. Here is some insight into her family and her talented mother, Maggie Baird.
"Ocean Eyes," "Bad Guy," "Ilomilo," Bellyache," "Bury a Friend" — Singer Billie Eilish has no shortage of hit songs to her name. However, fans must wonder who made and raised a star as incredibly talented and intriguing as this particular 19-year-old.
Eilish's parents are mother, Maggie Baird, father, Patrick O'Connell. Take a look at Eilish's mother's life and find out why and how she got her talent from her.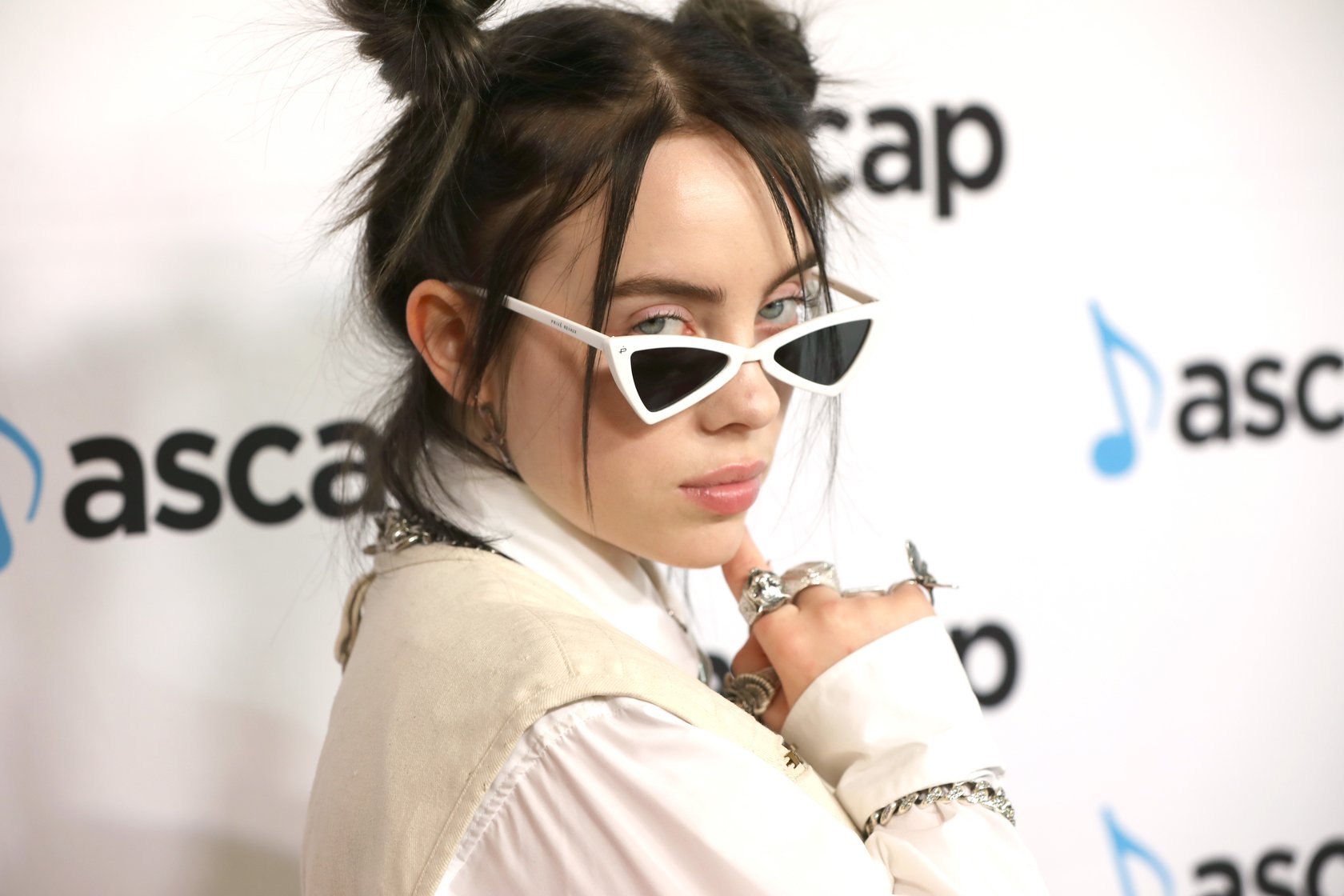 Billie Eilish attends the ASCAP 2019 Pop Music Awards at The Beverly Hilton Hotel on May 16, 2019 | Photo: Getty Images
WHO IS MAGGIE BAIRD?
From being a singer, actress, songwriter, and aerial fitness instructor — Billie Eilish's mother, Maggie Baird, is a woman as full of talent as she is of surprises.
Before her daughter came out as a chart-topping musical sensation, Baird was already well-versed in the arts, and she was a pro in the industry as well.
Born in Fruita, Colorado, Baird amassed skill on the piano and guitar as a teenager. She also studied theater and dance at the University of Utah before relocating to New York, where she started starring in Broadway and off-Broadway shows.
BAIRD'S CAREER
Maggie Baird's acting days were filled with a lot of zeal and passion. From her days on and off-Broadway, she moved to Los Angeles where she started acting in television and film productions such as "Murphy Brown," Texas Ranger," and "L.A. Law."
Just like his 19-year-old sister, the 23-year-old has become a star himself, making big waves in the music industry.
While she was in L.A., she became a member and teacher at The Groundlings, an Improvisation and sketch comedy troupe where she taught and performed with many of today's acting industry stars.
The singer's mother reportedly worked with Will Ferrell and Kristen Wiig. she was also actress Melissa McCarthy's first improvisation teacher.
Things went full circle when Eilish got to scare McCarthy, a super fan of the singer, on "Ellen." Eilish's fans might even be shocked to discover that Baird starred very briefly in an episode of the series "Friends."
Baird started her voice-acting career with video games such as the "Mass Effect" series, the "EverQuest II" series, "Lightning Returns: Final Fantasy XIII," "Rogue Galaxy," and the "Saints Row" series.
Her music career started in March 2009 when she released her debut studio album "We Sail." Today, Baird is the proud owner of 7 awards, including a Blue Glass award and a Reel Rose award. She was also nominated for the Copper Wing award in 2014.
BAIRD RAISING A STAR
In 1995, Billie Eilish's parents got married. Two years later, they welcomed the singer's older brother, singer-songwriter Finneas. In December 2001, they welcomed their daughter.
Inspired by the Hansons' members and their rise to stardom, Patrick reportedly suggested that he and Baird should homeschool their children to give them better chances of improving their skills outside of school.
She got to teach their kids how to write songs as well. In an interview with Your Teen Magazine, the mother of two opened up about raising her children despite the family struggling financially.
Back then, it was just the Patrick O'Connell-Maggie Baird duo raising their kids against all odds. She revealed that Eilish wanted to ride horses, but since they could not afford it, they had to save up to get her a week at a horse camp.
At the camp, she soon landed a job working at the stable and was able to get riding lessons in exchange. Narrating how she and her husband navigated their daughter's rise to fame, the actress said:
"The first year and a half, every experience was completely new."
Now that Eilish has transformed from just being Maggie Baird's daughter to being an international superstar, her mom's role has now expanded to being a mom and, most recently, manager, assistant, and chief of staff, among other roles.
OTHER STAR IN THE FAMILY
When Eilish isn't wowing fans with her voice or having spiders crawl out of her mouth, fans can catch her older brother, Finneas, doing stuff just as cool — minus the spiders.
Just like his 19-year-old sister, the 23-year-old has become a star himself, making big waves in the music industry. He also performs and works with Eilish.
Professionally known as FINNEAS, he is also a record producer and has produced music for various artists, including Eilish. He has won eight Grammy Awards, one more than his sister.
In an interview with Vogue, Finneas discussed working with Eilish. When he was asked if fame had changed his and Eilish's sibling dynamic, he explained:
"No, not our sibling dynamic, but it's changed our ability to go places together, which is too bad. I wish that weren't the case."
With Finneas, the singers' mother also added filmmakers to her list of titles. In 2013, the movie "Life Inside Out" was released and it featured Finneas.
The movie was co-written and produced by Baird. "Life Inside Out" was inspired by events in their lives and it went on to win several awards.
WHO IS EILISH'S FATHER?
Just like Baird, Patrick O'Connell is no stranger to the spotlight. He is also an actor and has had minor roles in a few A-list releases, including "The West Wing" and "Iron Man."
He reportedly named Eilish as a nod to his Irish roots. The man could not be any prouder of the incredibly talented people he calls family.
Please fill in your e-mail so we can share with you our top stories!