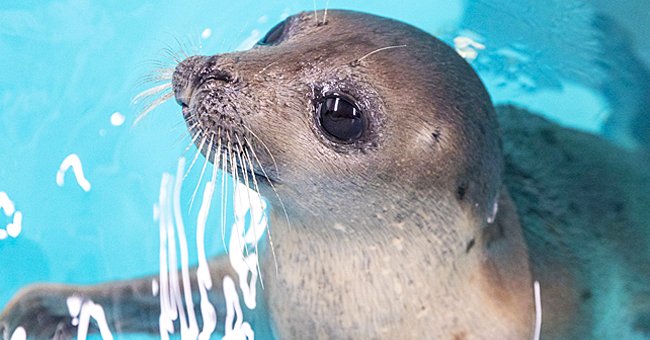 facebook.com/nationalaquarium
Rescued Harp Seal Stuart Little Finds New Home at Baltimore's National Aquarium
A rescued harp seal named Stuart Little has found a new home at the National Aquarium in Baltimore after being rescued from Ocean City, Maryland. The little seal was saved after a sighting on a beach.
A baby seal has recently found a forever home at the National Aquarium Animal Rescue in Baltimore. The creature named Stuart Little, after the character in the 1945 book of the same name, was rescued earlier this month.
Stuart was saved in Ocean City, Maryland after he was seen eating sand, a sign of stress and dehydration. According to Jen Dittmar, the director of the aquarium, it isn't unusual for seals to eat sand when they migrate south.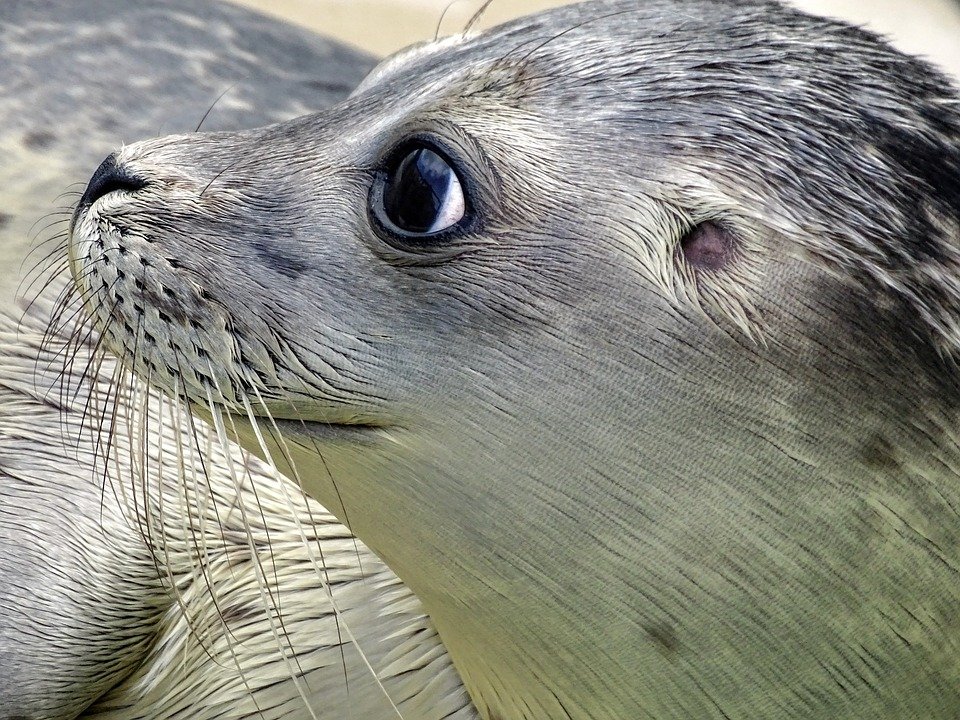 A photo of a baby seal. | Photo: Pixabay
Dittmar also explained that eating sand can be detrimental to the marine animal's digestive system and can result in secondary problems if not taken care of. Upon rescue, the Stuart was treated with fluid to flush the sand.
He then underwent several tests to find out if rocks were present in his stomach. Although nothing was seen, the 43-inch seal would have to undergo more testing to check for intestinal parasites.
Stuart is reportedly doing great and already has access to the pool. He eats about 10 pounds of fish daily, according to a statement from the aquarium. Stuart isn't the only seal having a great time at the aquarium.
Before Stuart and Eloise, a seal pup named Pippi Longstock was rescued and taken to the aquarium.
According to reports, last month, one-month-old Eloise, a rescue seal, arrived at the facility after she was taken from Cape Henlopen, Delaware, on February 12. The grey seal was malnourished and had lacerations on her neck.
The Marine Education Research and Rehabilitation Institute (MERR) rescued the pup. They transferred her to their facility in Delaware before she was finally taken to the aquarium, where she underwent a health check.
Eloise was treated, hydrated, and fed through an oral tube for her to regain her strength. She is now doing great, and her weight is up to 35 pounds as she is learning to eat fish on her own and devours up to 8 pounds of fish daily.
Before Stuart and Eloise, a seal pup named Pippi Longstock was rescued and taken to the aquarium after being found malnourished. Pippi made history as the first maternally-dependent seal pup in their care.
After nine months of treatment, Pippi was released after successful rehabilitation. For abandoned marine wildlife in Maine, Lynda Doughty has been named the heroine who has dedicated her life to helping the endangered creatures.
Please fill in your e-mail so we can share with you our top stories!