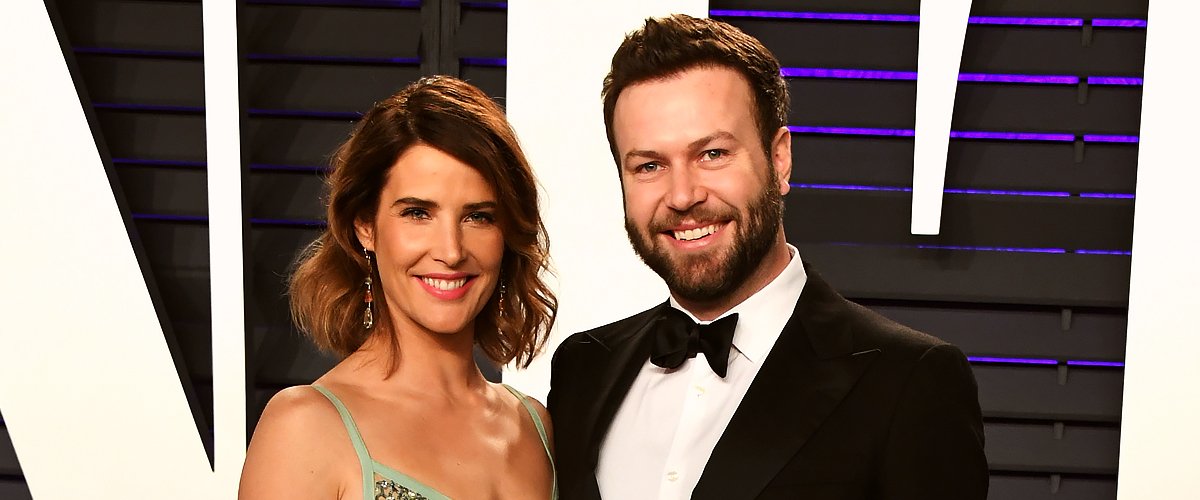 Source: Getty Images
Get to Know Taran Killam — Cobie Smulders' Husband and Former SNL Star

Taran Killam and Cobie Smulders are happily married with 2 kids together. Here's everything you need to know about "SNL" star Killam.
Taran Killam and Cobie Smulders have been together for more than a decade, meeting when they were only 22 years old. The pair met at a common friend's birthday party, and they immediately hit it off as they bonded over jazz music.
Seven years later, in 2012, the pair tied the knot—the couple shares two daughters, Shaelyn and Janita.
PRIORITIZING THEIR FAMILY
Although Smulders is famous for her stint on "How I Met Your Mother" and Killam is known for "Saturday Night Live," the couple lives a quiet life in Los Angeles with their daughters.
Both Smulders and Killam do not accept every project handed to them, only choosing the ones they truly resonate with.
PUTTING THEIR DAUGHTERS FIRST
Being in the entertainment industry could be quite hectic, but at the end of the day, family remains their top priority. As Smulders would put it:
"In every decision I make, my daughters come first, whether that's a work decision or a life decision, and that's the same with my husband too."
Both Smulders and Killam do not accept every project handed to them, only choosing the ones they truly resonate with. This way, they get to spend more time with their daughters.
A COMMON INTEREST
Aside from their mutual love for jazz music, Smulders and Killam also bond over comics. Smulders gushed about her husband's love for Marvel comics and how that ultimately helped her with her role as Maria Hill in the Marvel Cinematic Universe.
"It's a bonus for me because I feel like he knows so much more about the comic book orld that I do, so it's very helpful."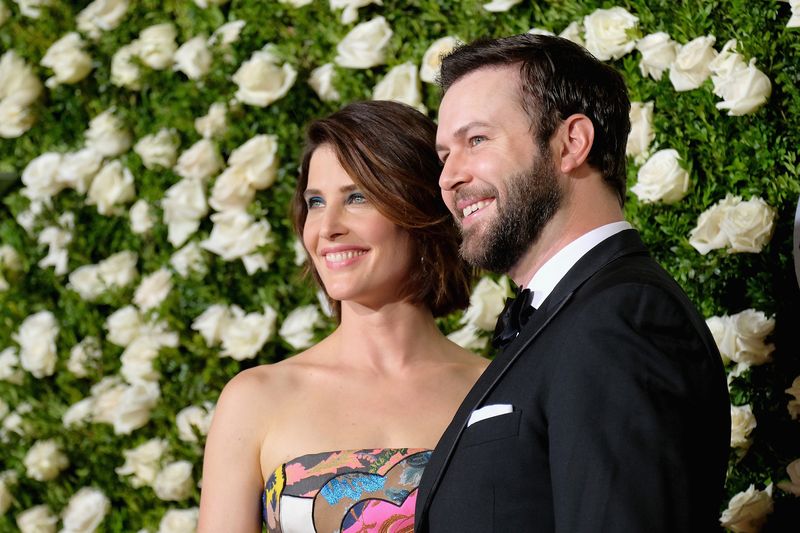 Cobie SMulders and Taram Killam at the 2017 Tony Awards at the Radio City Music Hall in New York City | Source: Getty Images
Smulders admitted that before the "Avengers" press tour, she spoke to her husband about Ultron, which was a dream come true for her proud husband.
FINDING "THE ONE"
Killam once shared that before finding out about all the things he and his wife had in common, there was a time where he realized she was "the one." According to Killam, it all happened at a u-turn.
While driving around, she suddenly did a u-turn for no reason. It turns out, Smulders saw a little girl at a lemonade stand and had to support her. It was then that he realized he wanted to be with the "How I Met Your Mother" actress for the rest of his life.
"SATURDAY NIGHT LIVE" INCIDENT
The same way Smulders has made her mark in pop culture through "How I Met Your Mother," Killam was also an "SNL" staple for six years. However, in the show's 42nd season, his contract wasn't renewed alongside that of Jay Pharoah and Jon Rudnitsky.
Despite everything that happened, Killam still considers "SNL" to be his "dream job."
Although this would most definitely merit an explanation, he revealed that he never really got one. He shares that at the time, he just found out that they were not going to be renewing his contract.
ON TO NEW THINGS
His removal ended up being a blessing in disguise, as he would be busy directing a movie called "Why We're Killing Gunther," starring Arnold Schwarzenegger. It would have collided with the "SNL" schedule if he had been renewed.
At the time, you had to have other projects approved if you were working on "SNL." As he wasn't taking time off to work on the film at the time, he could not understand why he was suddenly taken out of the roster.
LIVING HIS LIFE
Despite everything that happened, Killam still considers "SNL" to be his "dream job." He ultimately had no regrets and claims he did very well.
More recently, the "Single Parents" star dove into the Marvel Comics universe by writing an issue for "Spider-Man." On "Spider-Verse #4," Killam created Webslinger, a Wild West incarnation of Spider-Man.
A GREAT RELATIONSHIP
His Marvel stint came after Smulders, who stars as a famous S.H.I.E.L.D. agent. As he would put it jokingly, "I exploited my wife's perks from the MCU as quickly as possible."
After all these years, Smulders and Killam continue to be the perfect match. They complement each other really well, and that's what has made their relationship last for over a decade.
Please fill in your e-mail so we can share with you our top stories!