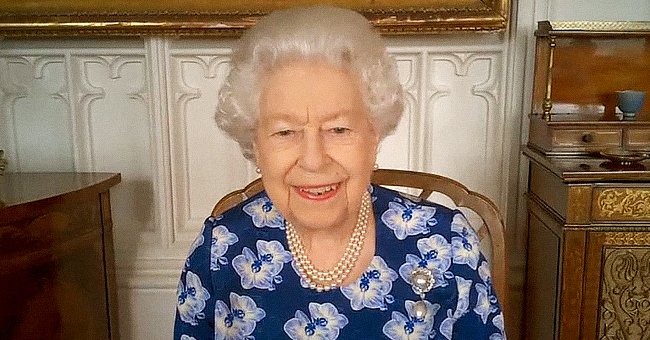 Instagram/royalvolservice
Queen Dons Eye-Catching Family Heirloom Brooch as She Praises NHS Volunteers during Video Call
Queen Elizabeth II donned a captivating and historic brooch during a recent video call where she praised NHS volunteers for their work amid the pandemic. The pearl brooch was worn during the Queen's 50th birthday.
In a recent appearance to appreciate NHS volunteers, Queen Elizabeth II made quite a statement with a jewelry piece. The monarch was joined by her daughter-in-law Camila Parker-Bowles for a video call.
The women thanked the volunteers of the Royal Voluntary Service, with the Queen commending their excellent work. During what was Her Majesty's first appearance since Prince Philip was discharged, she donned a spectacular historical piece.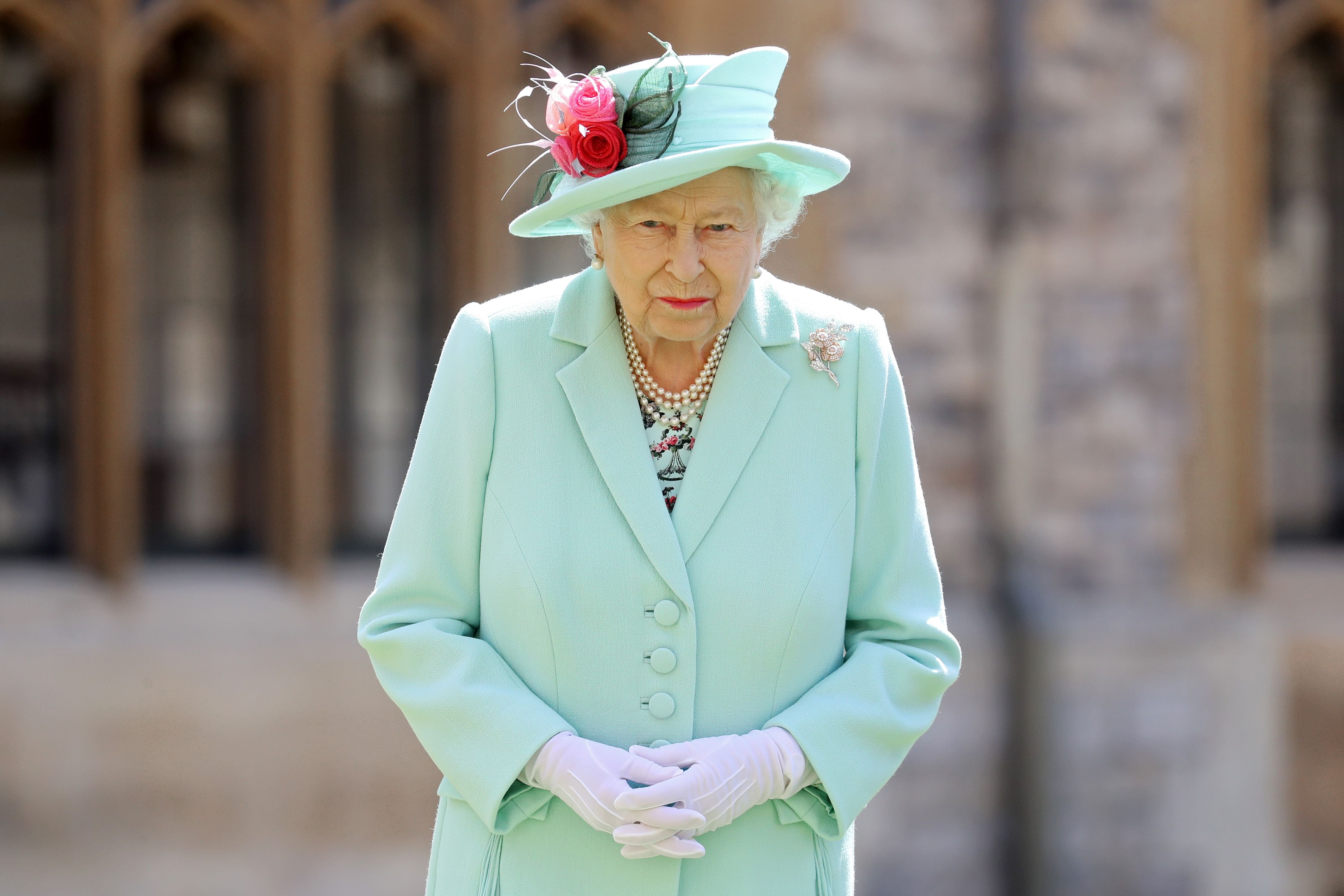 Queen Elizabeth II poses after awarding Captain Sir Thomas Moore with the insignia of Knight Bachelor at Windsor Castle on July 17, 2020 | Photo: Getty Images
To accessorize her blue floral dress, the Queen wore the iconic Cambridge pearl pendant brooch. According to reports, the timeless brooch is over 140 years old and initially belonged to Princess Augusta of Hesse-Kassel.
Princess Augusta was the wife of Duke of Cambridge, Prince Adolphus. The brooch was part of the numerous jewelry pieces inherited by Queen Mary before she passed it on to her granddaughter, Queen Elizabeth II.
Her Majesty previously wore the pearl brooch in 1976 during her 50th birthday celebration and a broadcast in December 1971. It was also recently recycled in 2019 during a Buckingham Palace reception to welcome the Peruvian ambassador.
The Queen has an impressive brooch collection that consists of timeless pieces.
According to reports, Queen Elizabeth II is fond of pearl pieces due to her late grandfather George V's influence after he gifted her and her sister Princess Margaret pearl necklaces for his silver jubilee.
Earlier this month, the 94-year-old monarch put on display another wonderful brooch piece during an appearance for the special BBC One broadcast, "A Celebration for Commonwealth Day."
The Queen chose the famous chrysanthemum brooch ― made of sapphires and diamonds ― that has been a part of her collection since 1946. She paired the jewelry with a blue skirt suit outfit by Angela Kelly.
Her Majesty formerly wore the treasured accessory in a portrait used to celebrate her 73rd wedding anniversary to Prince Philip last November. Per reports, the Queen has an impressive brooch collection that consists of timeless pieces.
For example, the Cullinan V, IV, and III brooches consist of diamonds from the Cullinan collection and originally belonged to the Queen's grandmother. She adapted them from the Delhi Durbar Tiara in 1912.
Please fill in your e-mail so we can share with you our top stories!