Fantasia's Daughter Zion Dazzles in Selfies Rocking Crystal-Covered Glasses & Blue Braided Hair
Already all grown up, the singer Fantasia's daughter recently took to her official Instagram account, taking a few snaps of herself and dazzling the online world. 
"American Idol" alum Fantasia Barrino's daughter Zion Quari Barrino posted a few snaps on Instagram. She sparkled in crystal-covered glasses with blue braided hair in these fresh selfies. 
Zion was not playing around, posting two color-filled selfies and one black and white one, flaunting off her beauty and style. In all her photos, silver seemed to be the deal of the day, bubbling through the entirety of the pictures.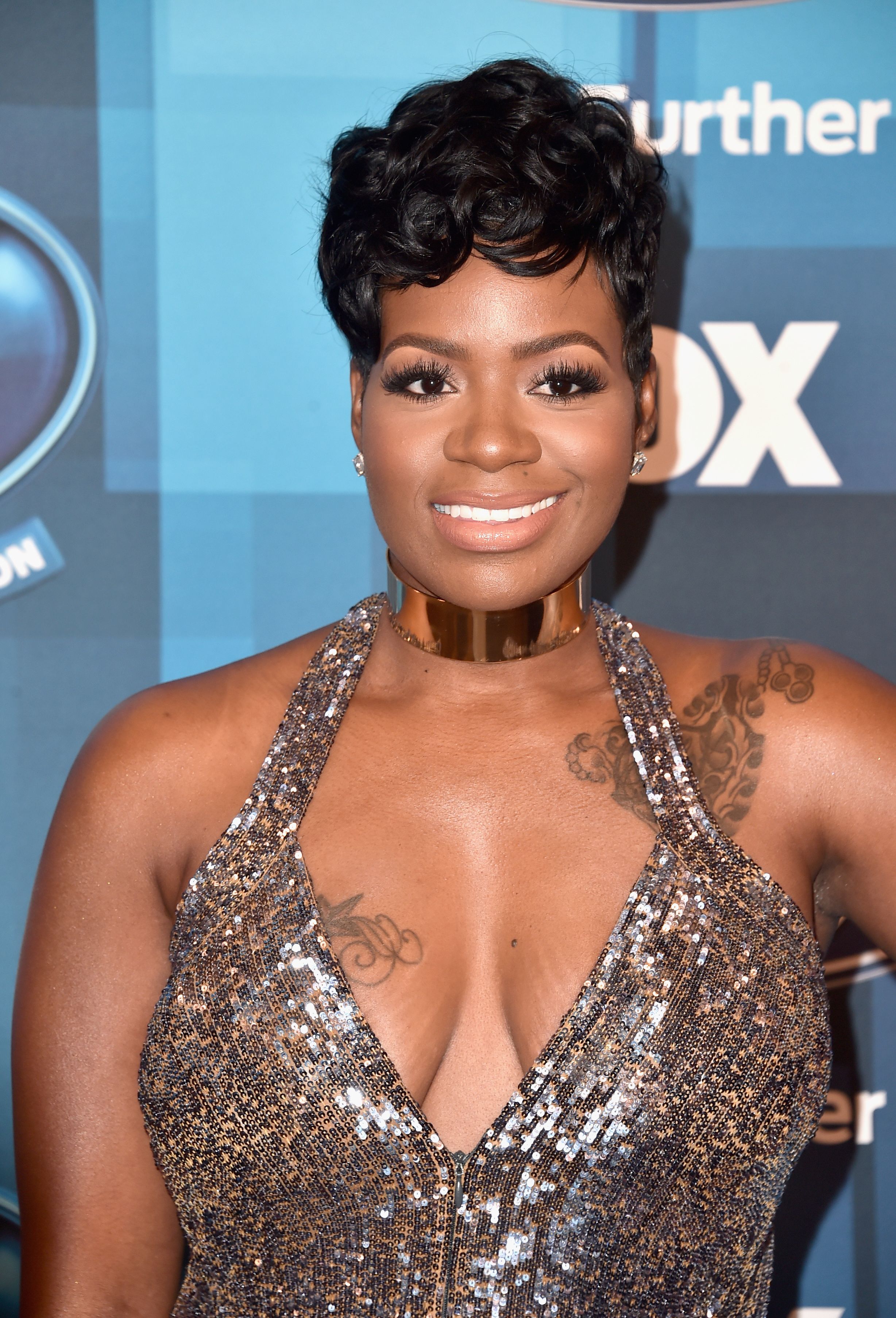 SILVER DAZZLE
In one pic, Zion's blue braid fell elegantly over her shoulder as she wore bright red lipstick and stood in the sun, the light enhancing the colors as well as her crystal glasses. Speaking about creating the best life for Zion, Barrino said:
"I'm a strong woman now. I fought so that my child can have the best."
She certainly spoke the truth; these photos showcased the young girl's high life, especially in terms of the glasses. Her hoop earrings matched the classy eyepiece, making for an overall dazzling ambiance.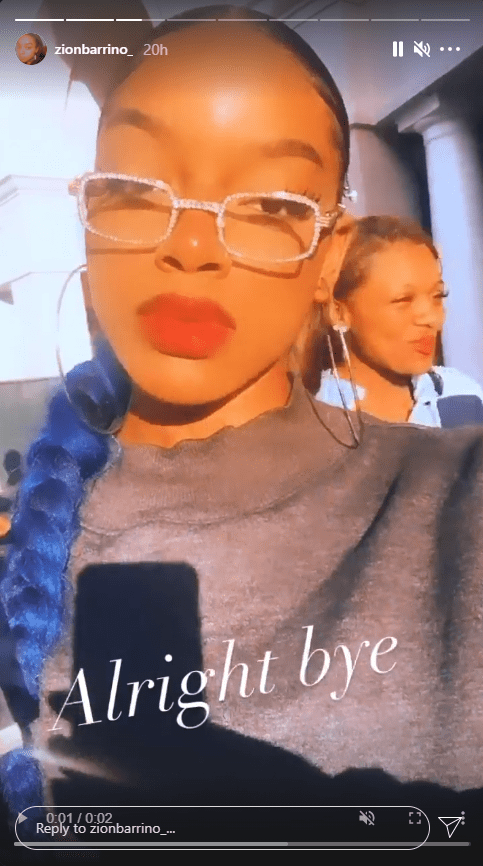 BLACK AND WHITE GLAM 
In the black and white snapshot, Zion looked absolutely elegant and glamorous with her thin grey-looking jumper. Her hair also looked sleek and black, tumbling down her shoulders once again along with her handbag chain. 
In 2011, Barrino expanded her family by falling pregnant and giving birth once again.
In both photos, her dark eyes glistened while her long eyelashes stuck out from behind her glasses. Her effervescent skin gleamed and glowed for the lens.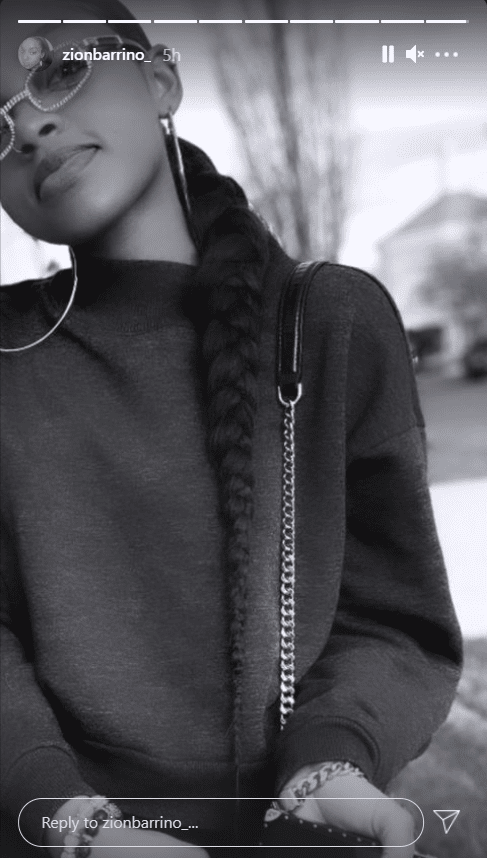 YOUNG AND PREGNANT 
Barrino was just a teenager when she conceived little Zion; to be exact, she was 17 years old. She expressed that everyone turned away from her once she fell pregnant, continuing to say: 
"I was the girl who could sing and was supposed to grow up and do something with my life."
Carrying on, the gifted singer said that once she began hanging out with bad people and began expecting, the people around her dropped off thinking she wasn't going to be successful anymore. Well, so they thought. 
BIRTHDAY BASH
Last year, Barrino's teenager Zion turned 19-years-old. The proud mother didn't hesitate to pull all the stops out, flaunting her growing daughter's big day on Instagram. 
In one of the snapshot's captions, the doting mother listed all her hopes for Zion and expressed that she truly desires the young woman's dreams to come true. She finished off the caption by telling Zion how much she loves her. 
In 2011, Barrino expanded her family by falling pregnant and giving birth once again. This was her second child as well as her first son, who she named Dallas Xavier. 
The little boy was born early but luckily came out healthy. Antwaun Cook is the father to this young boy and, at the time, was said to be still married to someone else. Fantasia is now expecting her third child, her first with her current husband, Kendall Taylor.