Police Officer Eric Talley Was a Doting Dad of 7 Kids — Internet Mourns His Death with Tributes
Police Officer Eric Tally was among the 10 victims who died on Monday during a mass shooting at a Colorado Supermarket.
Twitter users mourned the death of the hero, Eric Tally, who was among the 10 victims who died on Monday during a mass shooting at a King Soopers store in Colorado. 
Officer Tally was the first responder to the shooting that broke out on Table Mesa Drive. Police Chief Maris Herold had called his actions heroic.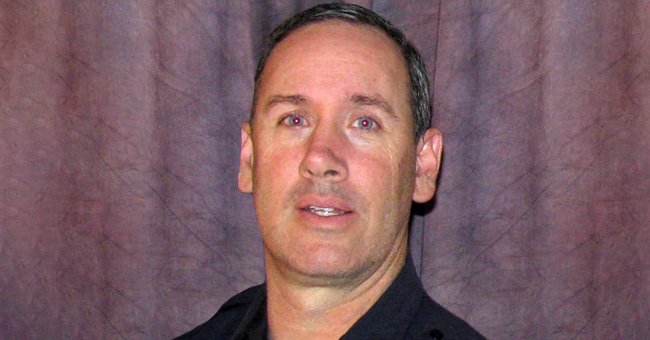 Herold said during a press conference on Monday evening that Tally had joined the department in 2010. He had served the Boulder police department and community in several ways. 
Boulder County District Attorney Michael Dougherty had described the late Tally as outstanding, CNN reported. Dougherty said during a press release:
"His life was cut far too short as he responded to the shooting that was taking place at King Soopers."
Rest In peace Officer Eric Talley. Your service will never be forgotten #BoulderShooting pic.twitter.com/FVximvhS2E

— Boulder Police Dept. (@boulderpolice) March 23, 2021
His father, Homer, released a statement and shared that his son was a father to seven children, the youngest being seven-years-old and that he loved his children very much. 
Homer shared that his son had joined the police so he would not have to go to the front line and never wanted something like this to happen to his family. 
A suspect is currently in custody with the Boulder Police Department.
Officer Eric Talley had been with the Boulder Police Department since 2010. He was the first to respond to the scene of the mass shooting at King Soopers when he was shot and killed. He leaves behind seven children, according to his father, Homer Talley. https://t.co/2VVIUBbVJy pic.twitter.com/eEVrqgmI1t

— Denver7 News (@DenverChannel) March 23, 2021
The Boulder Police Department Twitter page shared that Tally had been part of the 10 fatalities. Many users shared condolences in reply to their tweets. 
One Twitter user shared a sweet article from 2013 about Tally rescuing a family of ducks from a drainage ditch. Another remarked that the story was a lovely way to remember him. The Twitter user shared:
"Just read this 2013 story about Boulder Police Officer Eric Talley wading into a drainage ditch to rescue a family of ducks."
Good remembrance of him! 🙂👍💙

— Eleanor Parks (@elliedp) March 23, 2021
Another user thanked the officer for his years of service to the community. Many shared messages of condolences for Tally's family and his colleagues. 
A user, @Roozersmom, identified herself as Officer Tally's sister on Twitter. She wrote that she was heartbroken by his death and shared that he had wanted to be a pilot. 
Officer Eric Talley is my big brother. He died today in the Boulder shooting. My heart is broken. I cannot explain how beautiful he was and what a devastating loss this is to so many. Fly high my sweet brother. You always wanted to be a pilot (damn color blindness). Soar. pic.twitter.com/tgt2DxPsqz

— Kirstin (@Roozersmom) March 23, 2021
Tally had reported to the crime scene after police received reports of a shooting around 2:30 pm on Monday. Tally is the only person to be identified thus far. 
A
suspect
is currently in custody with the Boulder Police Department. However, they have not released his identity nor a possible motive for the killings yet.