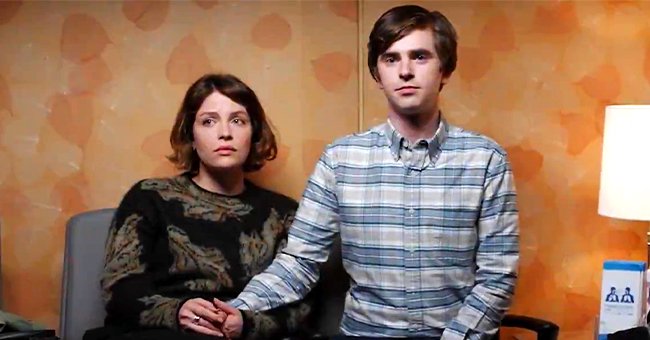 Twitter/GoodDoctorABC
'The Good Doctor' Sneak Peek — Here's How Dr Shaun Murphy Reacted to Lea's Pregnancy
It appears Dr. Shaun Murphy is ready to become a father as the "Good Doctor" shared a sneak peek on social media from the upcoming episode of the series.
The medical drama gave Twitter followers a glimpse of Dr. Murphy's (played by Freddie Highmore) reaction after finding out that Lea is pregnant. The show took to the platform and revealed that Dr. Murphy is ready to be a dad.
"Side by side, Lea and Shaun are facing this together," while adding a blue heart emoji in the process. The statement continued, "Find out what happens on #TheGoodDoctor tonight at 10|9c."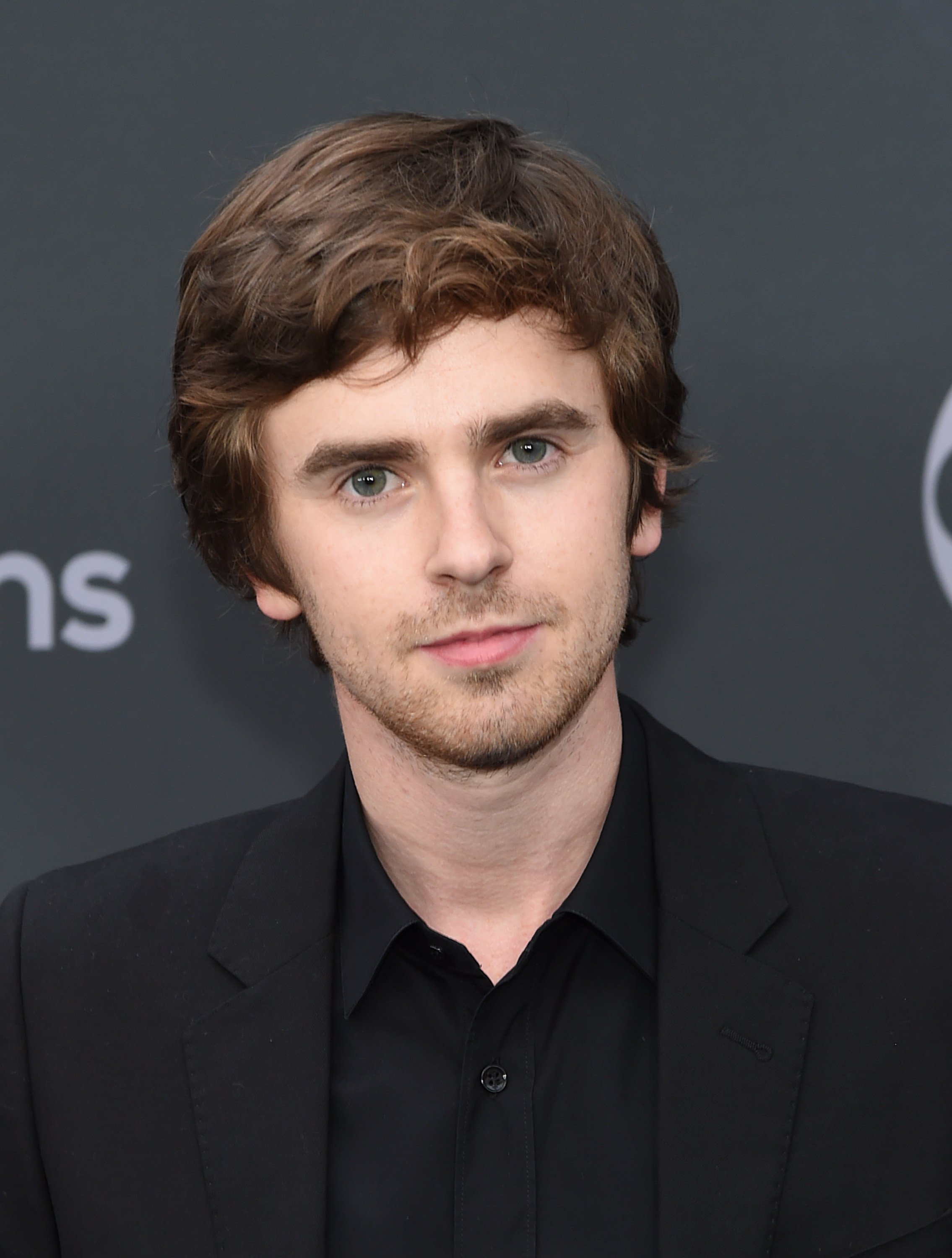 Freddie Highmore attends the ABC Walt Disney Television Upfront on May 14, 2019 in New York City | Photo: Getty Images
MURPHY'S REACTION TO THE NEWS
Along with the post, the show shared a 15-second clip which showed Dr. Murphy telling Dr. Aaron Glassman (played by Richard Schiff) that his girlfriend is expecting. "Lea's pregnant," he said while sitting down.
As the video plays on, you can see Dr. Murphy's worried reaction to the news. The scene is followed by another where Dr. Glassman tells him that pregnancy changes everything.
"Having a child changes everything, especially for you." Another scene showed Lea telling her boyfriend that she is scared, and the video ends with Dr. Murphy telling her that he loves her and wants the baby.
Twitter followers viewed the video over 8,000 times and flocked to the comments section; they had mixed reviews about the news. Others believed it is a bad idea that Lea is pregnant, while one expressed excitement over the news.
According to Entertainment Weekly, Lea dropped the bombshell of her pregnancy during the last episode, and her boyfriend was left speechless. However, according to Monday's episode, he looks thrilled over the news and is accepting.
Dr. Murphy told Lea that he will be more responsible now that he is about to become someone's father. "I'm going to try to be extra responsible. I love you; I want a child, so I want this child," he said.
It appears they are both on the same page, and Lea also seems keen on having a baby despite having jitters on the last episode. However, there is a twist; she does not think that this is the best time for them to have a child.
She reportedly urged Dr. Murphy to ponder more about the news before making an informed decision on how to proceed.
HOW THE SERIES CAME ABOUT
While we wait for the pair to figure it out, we look at how the show came about. According to Bustle, the series was inspired by a story from overseas from a Korean show called "Good Doctor."
The producer of the series Daniel Dae Kim, Korean-American, reportedly liked the Korean idea so much that he wanted to bring it to the United States. He reportedly divulged that Korean television is perfect for American audiences.
The show follows Dr. Murphy, a young surgeon with savant syndrome and autism. He relocated to join a prestigious and well-regarded hospital, San Jose St. Bonaventure Hospital.
HIGHMORE ON HIS LEAD ROLE
According to The Things, Highmore previously starred on the "Bates Motel." When it comes to being cast as the lead role on the medical series, he reportedly said no at first.
At the time, he was reportedly wrapping up at the show mentioned above and did not think that another TV show was the right career move. Highmore reportedly shared he wanted to avoid doing something that he might not want to do for years.
Please fill in your e-mail so we can share with you our top stories!