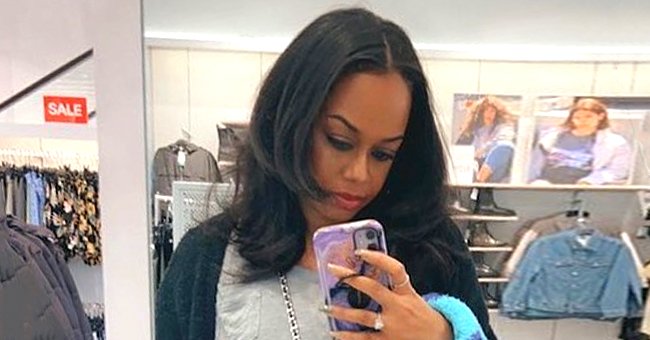 Instagram/jaimeethefoxx
Jaimee Foxworth AKA Judy Winslow from 'Family Matters' Shows Cleavage in an Orange Sequin Dress
TV actress Jaimee Foxworth had no hair out of place in her new media share as she rocked a stunning look, putting her lovely figure in a stylish ensemble.
Former child star Jaimee Foxworth displayed elegance in her sense of style, sharing a new Instagram post where she donned an upbeat look and backed it up with some sass.
The one-photo post showed her leaning towards the camera, channeling her inner temptress. The "Family Matters" star donned a floor-length orange sequin dress that bore spaghetti straps.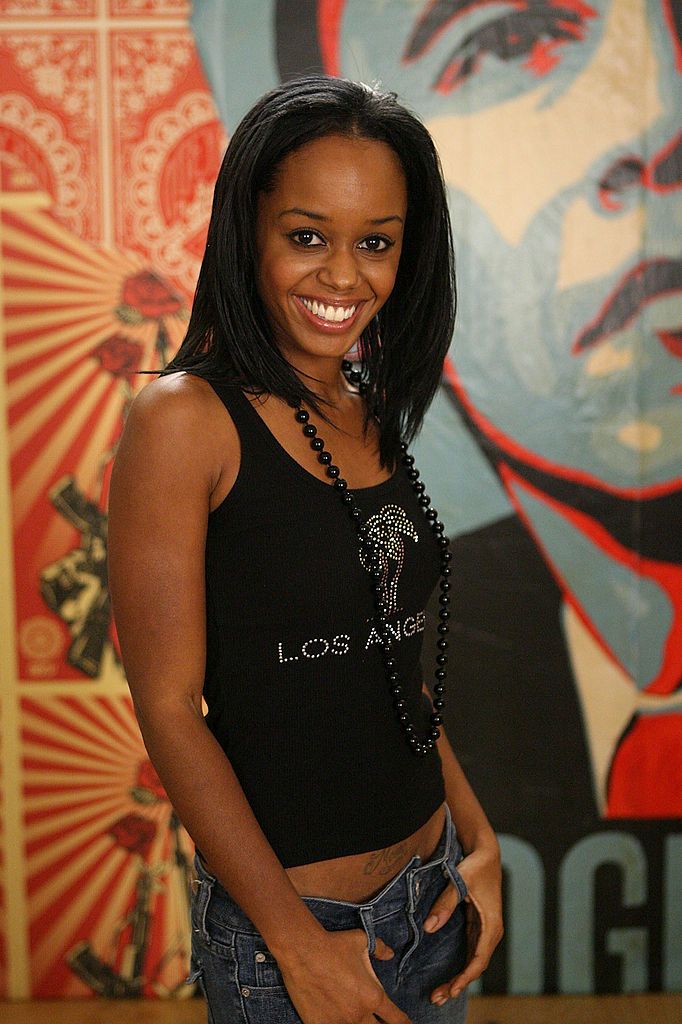 Jaimee Foxworth at Shepard Fairey's "Vote For Change" shoot at Subliminal Projects gallery on October 7, 2008. | Photo: Getty Images
The bodice was cut low to reveal an ample amount of her generous bosom. Fox seemed to be sitting close to the window with her back to the sunlight, casting a shadow on her face.
She favored a smokey makeup look and red hot lipstick while her raven hair came down in a massy tumble, fanning her diamond-shaped face. She had a few rings on her fingers while her orange dress matched with her nails. She captioned:
"Just because ."
Foxworth, 41, was quite prominent on TV in the mid-1980s when her pre-teen self played the youngest child, Judy Winslow, in the fictional Winslow Family from "Family Matters."
The youngster was on the show from 1989 to 1993 when her character was abruptly removed from the TV series. Many noticed she stopped being on the show after a scene where she was sent into her room.
In 2017, Foxworth expressed her dissatisfaction when EW did not invite her for a "Family Matters" reunion.
However, years later, Foxworth opened up about her exit. The actress made it known that she was as shocked as many fans to learn that she would no longer be on the sitcom.
The issue of her screen time boiled down to the issue of budget. At the time, another character, Steve Urkel, had already become a household name, and he was given more scenes. The budgetary issue could not provide for every character, hence her removal.
In 2017, Foxworth expressed her dissatisfaction when EW did not invite her for a "Family Matters" reunion. The star noted that she was on good terms with some of her fellow stars from the show, and one of them, Shawn Harrison (who played Waldo), gave her hints.
The 41-year-old later took to social media, where she called out the news site demanding to know. She alluded to her history of appearing in adult movies sharing that that was not enough reason to be shunned.
These days, Foxworth is focused on being a mom to her son, Michael Douglas Jr., who she welcomed in 2009. While she keeps thriving in showbiz, motherhood is her utmost priority.
Please fill in your e-mail so we can share with you our top stories!