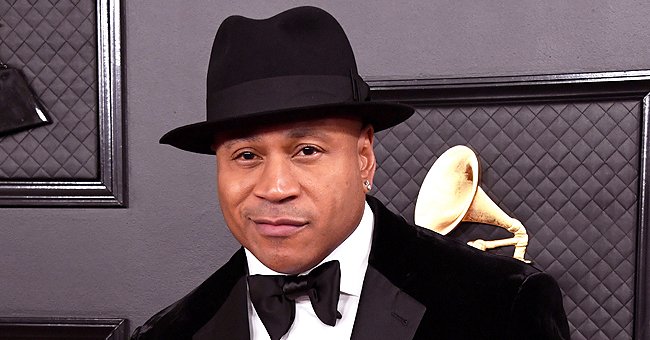 Getty Images
LL Cool J's Daughter Nina-Symone Displays Curves in a Pink Ensemble from Indie Brand Collection

LL Cool J's youngest daughter Nina-Symone flaunted her fashion range in a tasteful ensemble while giving fans some fashion inspiration on the timeline.
Hip Hop heiress Nina-Symone looked gorgeous in her new Instagram upload, where she channeled a sizzling look from her numerous fashion choices.
Nina slipped into a pink two-piece outfit that accentuated her shapely figure. The ensemble included a cropped sweatshirt and ruched jogger-style pants.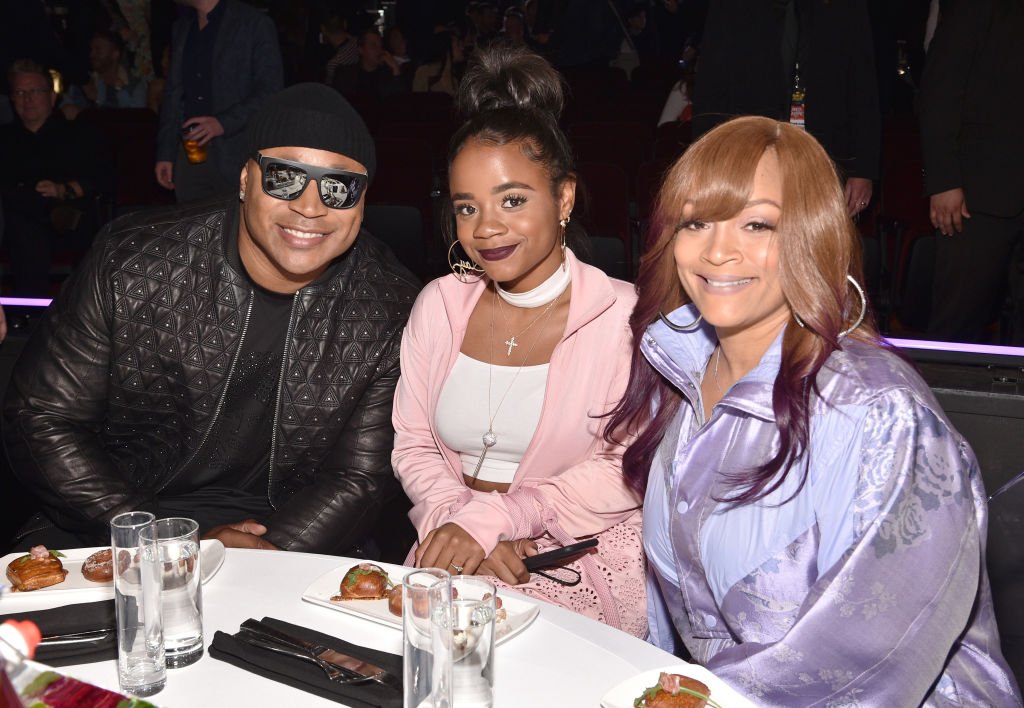 LL Cool J, Nina-Symone Smith, and Simone Smith attend the 2017 MTV Movie and TV Awards at The Shrine Auditorium on May 7, 2017. | Photo: Getty Images
The young adult parted her brown hair in the middle, letting it graze her shoulders while a white furry shoulder bag sat pretty. Nina had a lollipop in one hand, propping her weight on one hip.
Arching her body higher, she showed off her flat tummy, completing her sporty fashion with a pair of sparkling white sneakers. The following slide had her giving fans a look at her perfect backside. She addressed followers in her caption:
"@shopindiebrand use code NINA30 to get 30% off their new the 'plastic' collection."
While all of LL Cool J's kids are grown and doing well for themselves in different fields, Nina chose to look to her dad for some inspiration. But unlike LL Cool J's play on lyrics in the rap game, she chose R&B.
As of 2019, the youngster released her debut single, "Call Me," where she combined her music knowledge and style. All these she owes to her A-list rapper dad and jeweler mom, Simone Smith.
While Italia works as a real estate agent, Samaria is a fashion lover and owns a denim franchise.
The star made it a memorable affair, combining milestones and choosing to release her first single on her 19th birthday. The starlet, who kept a low-key lifestyle through her childhood and teenage years, showed fans she was ready for stardom.
Nina's star parents have been married for more than two decades, and in between the ups and downs and winning moments, they welcomed four children. The oldest is Najee, 30, who is a pro photographer.
Like Najee, his two immediate sisters, Italia and Samaria, also chose a career off the spotlight spectrum. While Italia works as a real estate agent, Samaria is a fashion lover and owns a denim franchise.
LL Cool J, who mostly keeps up with fans via "NCIS" these days, once shared that although his family was close-knit, there was no provision to raise his kids with kids' gloves.
The award-winning rapper noted that it was a good thing to help one's kids with opportunities, but it was more ideal to let them earn milestones by themselves.
Please fill in your e-mail so we can share with you our top stories!