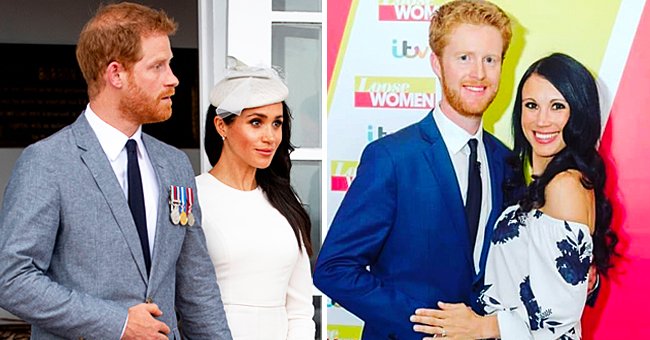 Getty Images. | Instagram.com/sarahmhlangaofficial
Twitter Users Slam Prince Harry & Meghan Markle's Impersonators — Check Out Their Reactions
Twitter users recently slammed Meghan Markle and Prince Harry's look-alikes, claiming that they did not see any resemblance.
It has been said that everyone has a look-alike, and only a few are fortunate to meet them. While Prince Harry and his wife Meghan Markle might think they have found their look-alike, Twitter users disagreed.
Twitter users mocked some impersonators of Prince Harry and the Duchess of Sussex, citing that they looked nothing like the royal couple.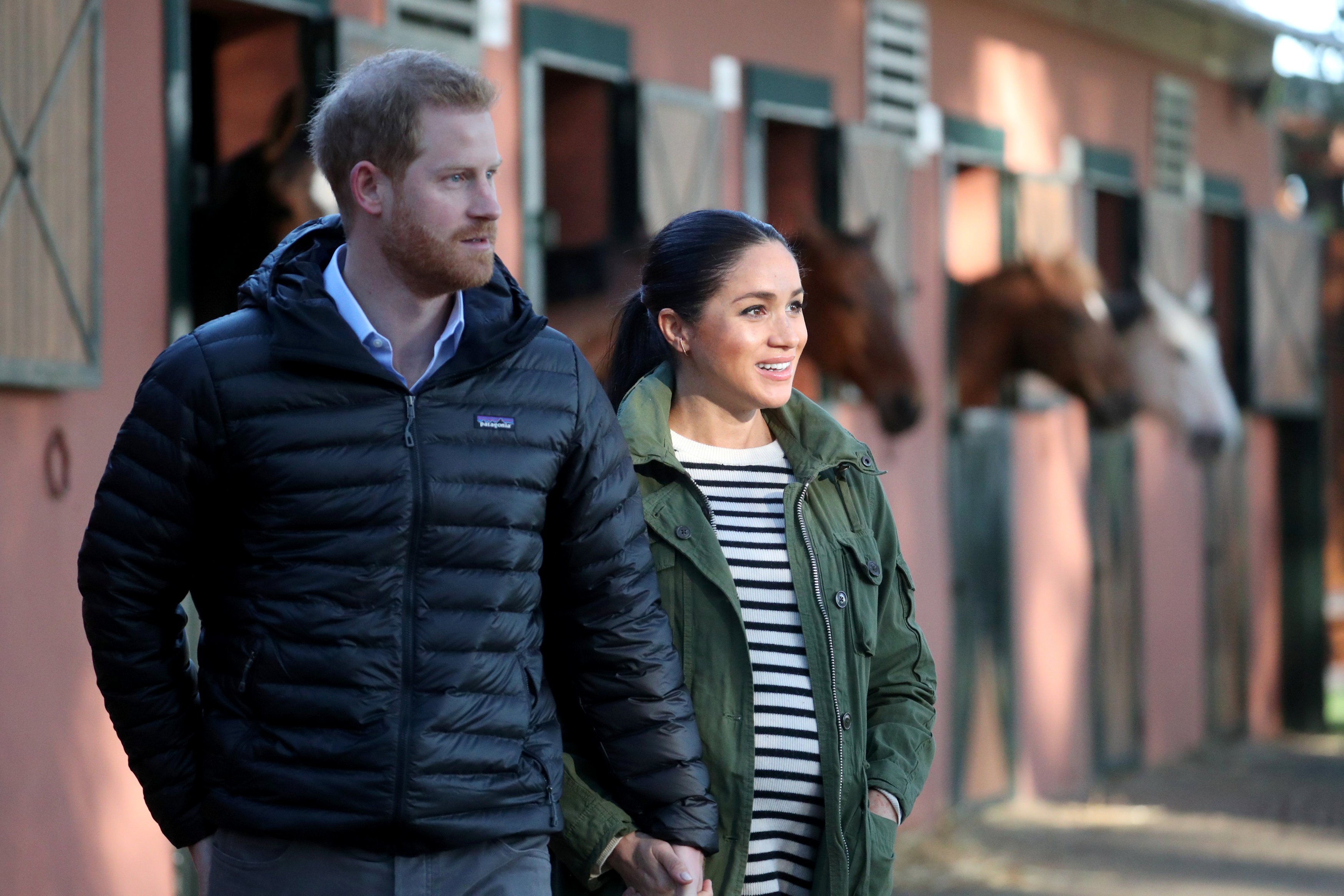 Prince Harry and Meghan Markle pictured in front of stables at the Moroccan Royal Federation of Equitation Sports, 2019, Rabat, Morocco. | Photo: Getty Images
Recently, four people who impersonate the royal couple were interviewed, and they revealed that life as a look-alike of a royal family member is a lucrative business.
They revealed that they earn thousands from their facial similarities with Harry and Markle, although those numbers significantly dropped following the bombshell interview with Oprah.
Some of the impersonators traced their lack of bookings to Harry and Markle's claims on the interview, but Twitter users disagreed with them, noting that they looked nothing like the royal couple, which is why they had fewer jobs.
One unimpressed user wrote, "I don't see any semblance here." His comment was closely followed by another merciless remark from a different user who called them the worst look-alike she had seen.
He was even dubbed "Prince Harry of the North" for his portrayal of the famous Prince.
A third user mocked with his comments: "Jesus wept, they look nothing like Harry and Meghan!" while one user jokingly captioned a picture "what you ordered from the website vs what actually came in the box."
Sarah Mhlanga, 38, one of the look-alike, said a waitress in IKEA brought her attention to her similarity with the Duchess after she mistook her for the mother of one.
Since life as a look-alike hit an unexpected rock, Mhlanga said she is considering quitting the role after being trolled by many outraged fans. The 38-year-old reportedly said that she recently started a podcast to celebrate her resemblance to the Duchess.
But after the Oprah interview, she has received negative comments that left her hurt. In the peak of her job as a look-alike, the 38-year-old reportedly earned £400 for a few hours working as the Duchess.
Things could not get any better for the mom of two after she reportedly got an invitation alongside her mom to be a part of the selected few to attend the 2018 royal wedding of Prince Harry and Markle.
Henry Morley, on his part, said a few days of working as Prince Harry earned him £2,500. He was even dubbed "Prince Harry of the North" for his portrayal of the famous Prince.
Please fill in your e-mail so we can share with you our top stories!