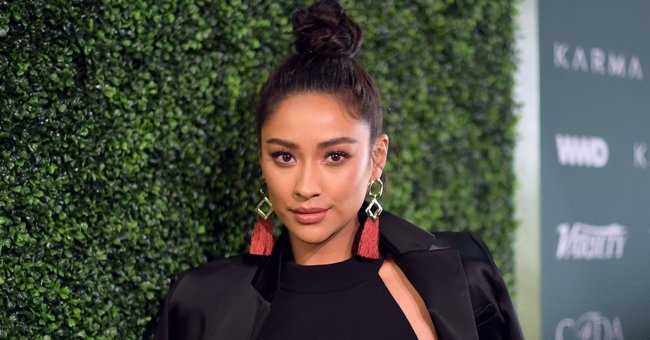 Getty Images
Shay Mitchell's 1-Year-Old Daughter Atlas Noa Looks Confident as She Walks in Floral Sunglasses
Canadian actress Shay Mitchell is a proud mother who enjoys showing off her daughter Atlas Noa on social media. She recently shared a shot of the toddler walking, and her fans can't get enough.
Shay Mitchell's first child, daughter Atlas Noa, had been growing by leaps and bounds since her birth one year ago, and her mother is only too happy to document the steady growth with pictures and videos which she shares via her social media pages.
The Canadian actress recently took to her Instagram page with a shot of her one-year-old daughter oozing confidence as she took a step.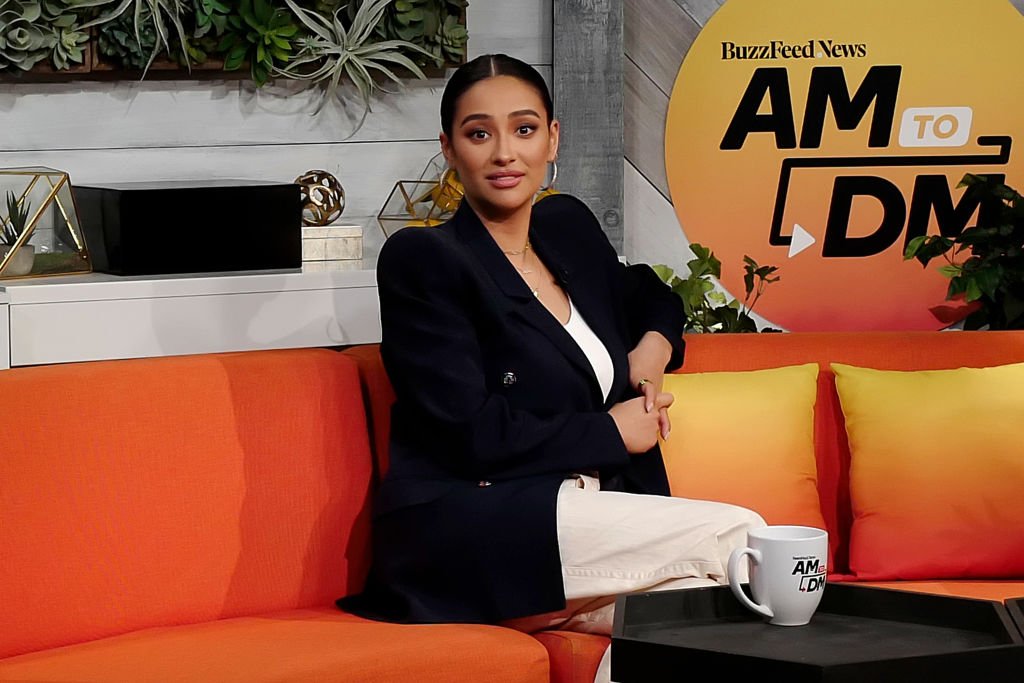 Shay Mitchell at BuzzFeed's "AM To DM" on February 19, 2020 | Photo: Getty Images
The adorable tot was dressed in a fuzzy orange sweater with black three-quarter pants and a white pair of sandals. She had on fancy-looking shades designed to look like flowers.
The picture was taken outdoors in a protected environment. Mitchell captioned the post with a hilarious statement that seemed to fit the pose the camera caught Atlas in. She wrote:
"On my way to touch all the things I'm not supposed to…"
In the comment section, fans of the talented actress wanted her to know how much they adored her little tot. They all thought Atlas looked cute in the post and said as much.
Mitchell herself is something of a traveler and her Instagram page is littered with proof of this.
Atlas is Mitchell's first child. The "Pretty Little Liars" actress shares her with Matte Babel, her husband. Before she gave birth to Atlas, Mitchell had endured a miscarriage, so when Atlas arrived, she and her husband could barely contain their excitement.
She opened up about the miscarriage in a candid Instagram post which she shared in January 2019. In the post, she thanked her fans for their support and reminded them to have each other's backs.
Mitchell and her beau welcomed Atlas in October 2019. Many factors often influence a child's name — Mitchell and her husband decided to name their daughter Atlas after the name popped out of a friend's mouth.
The name could mean the Greek god who holds the world's weight on his shoulders or a collection of maps. It is most likely the latter since Mitchell herself is something of a traveler — her Instagram page is littered with proof of this.
Atlas' second name, Noa, is a popular biblical name that reportedly means "movement." Right from the onset, Mitchell took her mother duties seriously — she spoke about the transition one week after her child's arrival.
Mitchell mentioned how she had to change her schedule to fit her child's and how difficult it is to decide if she is doing enough. If her latest post is any indication, she is definitely doing all that and more.
Please fill in your e-mail so we can share with you our top stories!