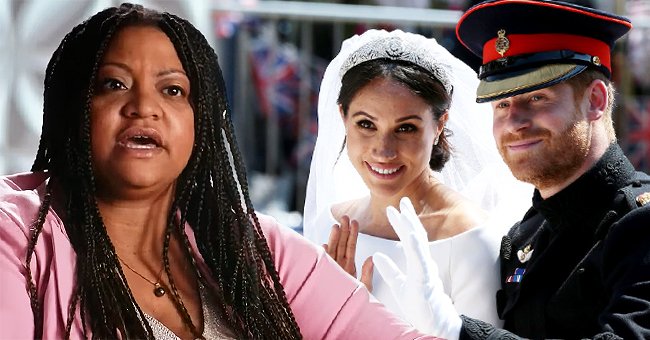 YouTube/E! Entertainment. | Getty Images
Meghan Markle's High School Friend Shares Why She Was Concerned about Her Marrying Prince Harry
Meghan Markle's high school friend Simone Burns Dilley opens up about her thoughts on the actress marrying Prince Harry in a new interview.
Meghan Markle's friend Simone Burns Dilley took the time to speak with E! True Hollywood Story, disclosing her thoughts on the "Suits" actress joining the royal family.
While it would be exciting for anybody to be welcomed into the British royal family, Markle's case was a spectacle on its own as she is a bi-racial American. Regardless, her friends were excited for this new adventure of hers.
"We were excited for her, but I can be honest, at the same time, I was worried. She was divorced, she's half-Black. I was like 'Oh my god, they're gonna be so mean to her.'"
MARKLE'S PUBLICITY STRUGGLES
Dilley's worries ended up being true, as Markle became the subject of heavy media scrutiny. The UK press first raved about the actress joining the royal family before they began to tear her right down, most of the time with racial undertones.
According to Sarah Jane-Crawford, a TV and radio presenter, the press tends to build someone up before bringing them down. It happened to Markle, and it's something they continue to do until today.
SPEAKING HER TRUTH
All of these accusations turned out to be true, as both Markle and Prince Harry spoke out against British tabloids on several occasions, detailing their issues during their interview with Oprah Winfrey. While they're not always the type to call out the press, they decided to do so after their mental healths were compromised.
Markle shares that since they started dating, attacks in the form of stories were written against her. When these stories started inciting racism, she began receiving death threats, which was the last straw for her.
Markle was shot with yet another powerful blow when media outlets claimed she bullied and harassed her staff members.
LIFE AS A ROYAL
Royal biographer Andrew Morton admits that nothing can prepare someone for the amount of publicity poured on you once you are dating a member of the royal family. For Markle, it was impossible to live life normally, as she was being called out for many things, including being American and a divorcee.
Before her tell-all interview with Winfrey, Markle was hit with yet another powerful blow when media outlets claimed she bullied and harassed her staff members. Her friends started to circle in hopes of protecting her from the character assassination.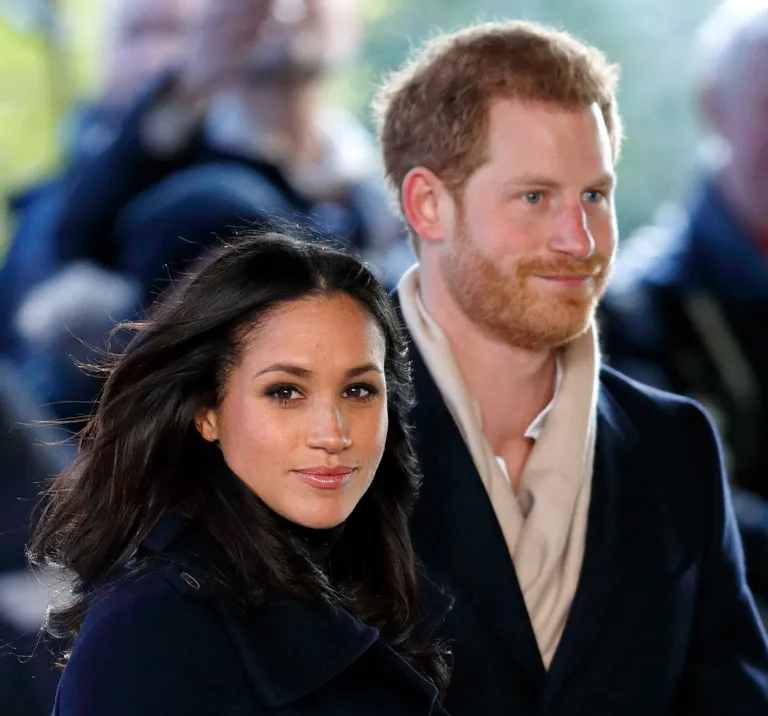 Meghan Markle and Prince Harry during a Terrence Higgins Trust World AIDS Day charity fair on Dec. 1, 2017 in England. | Source: Getty Images
DEFENDING MARKLE
Markle's friend from college, Lindsay Roth, shared that she's always known Markle to be full of kindness. After 22 years of being her friend, this is how she continues to see the duchess, as she's seen how she treats those around her.
Stylist Jessica Mulroney also stood by her friend despite all their misunderstandings. She decided to post about Markle at the height of accusations thrown against her, hoping to let people know how the former "Suits" actress was in real life and said:
"I don't know that anyone has ever had to deal with the pressure, the politics and the press like this woman. In the face of it all, I have never seen her waver from kindness, empathy, and love."
After everything she's been through, Markle is seen by many as an inspiration for standing her ground and speaking her truth against a centuries-old institution. Although she felt alone back in the UK, she had an army of friends rallying behind her to support her endeavors.
Please fill in your e-mail so we can share with you our top stories!