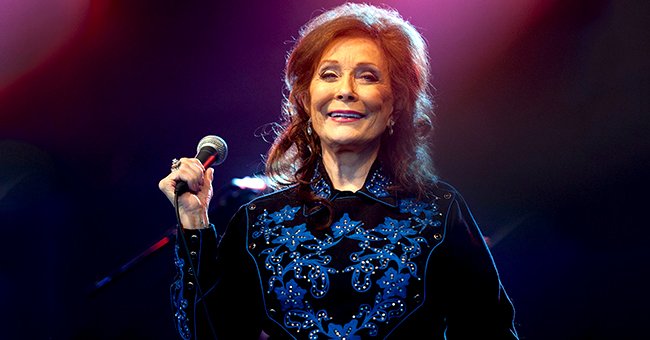 GettyImages
Loretta Lynn Releases 50th Album 'Still Woman Enough' Featuring Carrie Underwood, Reba and More
Loretta Lynn releases her 50th studio album featuring Carrie Underwood, Reba McEntire, and more, telling fans they will love it in an Instagram post where she announced the album drop.
88-year-old legendary country singer-songwriter Loretta Lynn released her 50th album that features some unexpected contemporary musicians and announced it on her Instagram page.
She has been very active on social media, serving fans with loads of posts about her upcoming star-studded album. This is the second time the country star has brought together big names to collaborate with her.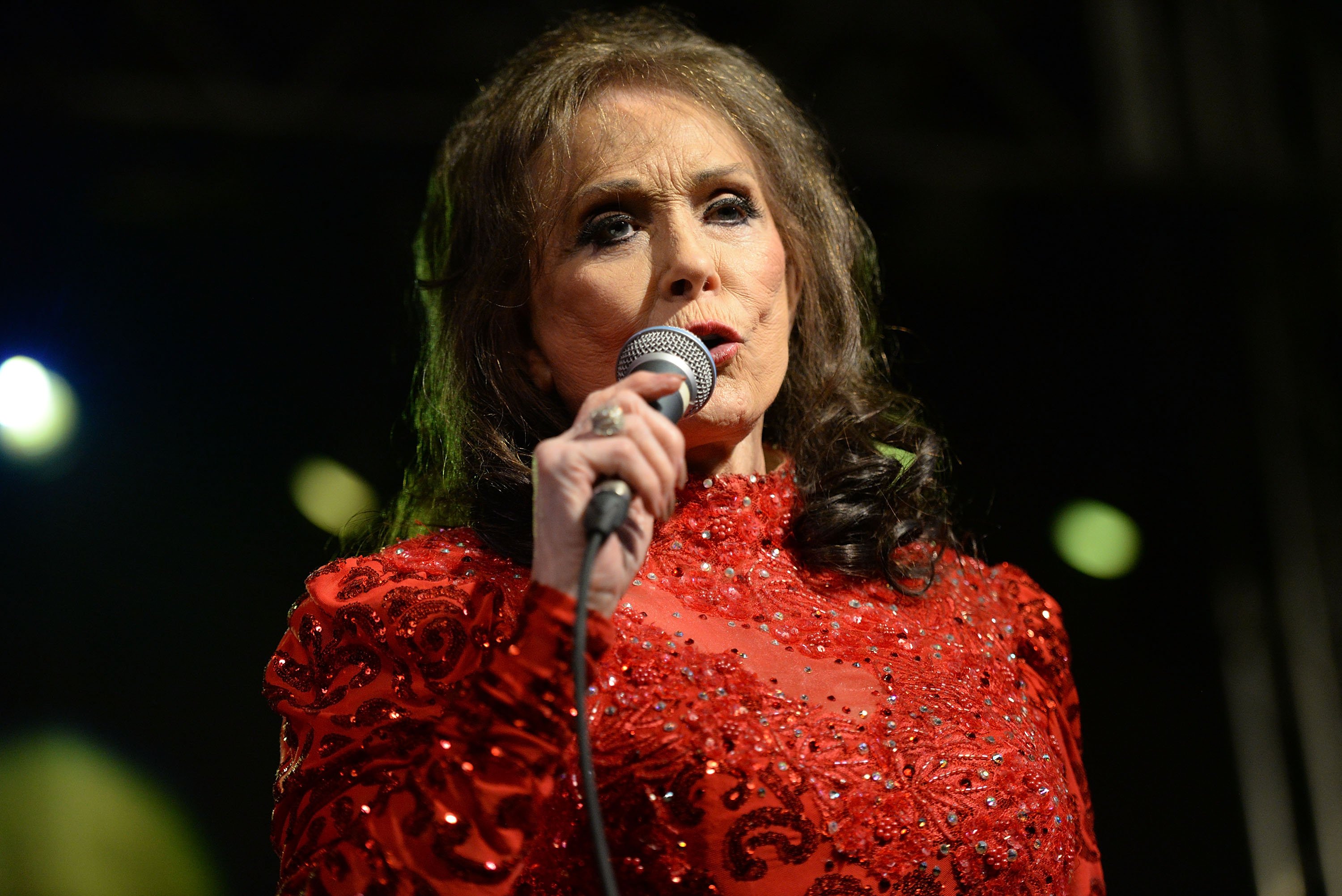 Loretta Lynn pictured performing at Stubbs on March 17, 2016 in Austin, Texas. | Photo: Getty Images
LORETTA'S STAR-STUDDED ALBUM
Loretta posted a video showcasing a number of songs and the guest vocalists that join her. She revealed some artists that she will feature in her new album by tagging them in a post that she captioned:
" I mixed old songs I love with new work and I did it with some amazing girls - @carrieunderwood, @reba, @thetanyatucker , @missmargoprice. "
The album has 13 songs and celebrates women in country music. Lynn invites a number of them to sing along with her. Margo Price, Tanya Tucker, and Carrie Underwood are among some featured artists.
LYNN IS STILL WOMAN ENOUGH
"Still Woman Enough" from her new album of the same title may be the most anticipated song. It brings her singing together with Reba McEntire and Carrie Underwood, and it is definitely a song to look out for.
This is not the first time Lynn has brought country legends together on her album.
The new song starts with a melodious acoustic gig and Lynn in the background telling her story and then she is joined by Underwood and McEntire. All three have strong voices that blend, but still separate when the trio harmonize.
LYNN GETS COVID VACCINE
When she's not making melodies, the country singer spends time with her family. Lynn recently posted a series of photos showing that she had gotten her Covid- 19 vaccine. She captioned the post:
"Well, I bundled up and Peggy Jean and I rolled out of Hurricane Mills so I could get this vaccine,"
Lynn shared a photo of herself in the car looking proud of herself and ready to put Covid-19 behind her. That picture is followed by a number of other pictures, including a close-up of her "I Got My COVID-19 Vaccine" sticker.
A BIT ABOUT LYNN
Lynn started becoming a part of Nashville's evolving music scene in 1960 when she cut her first single. Her career really got rolling in 1961 and a year later she signed a contract that would last for years with Decca.
This is not the first time Lynn has brought country legends together on her album. In 1993 she teamed up with country giants Dolly Parton and Tammy Wynette to create one album, Honky Tonk Angels. It was a hit.
The country singer is thankful to have her lady friends join me on my new album and believes girl singers gotta stick together. And the teasers of the album just make fans want to hear it more.
In the 50 years since Coal Miner's Daughter first started making a name for herself on the music scene, a lot has happened in the history of American music. Lynn has been lucky to play a part in that journey.
Please fill in your e-mail so we can share with you our top stories!