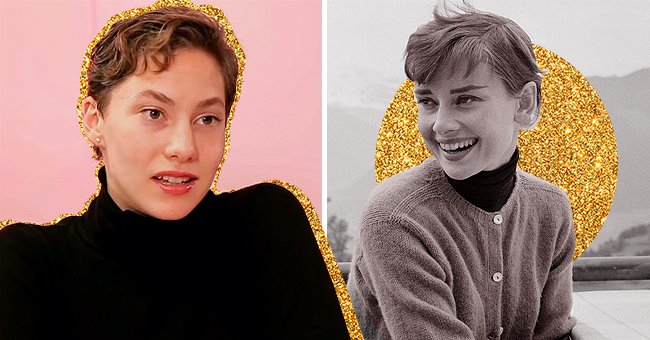 YouTube/fancy vlogs by gab | Shutterstock | Getty Images
Audrey Hepburn's Granddaughter Emma Ferrer Speaks Out about Legacy of the Beloved Actress
Audrey Hepburn's granddaughter Emma Ferrer spoke out about the beloved actress's legacy and how she feels connected to her grandmother.
For Women's Month, Jenna Bush Hager and Hoda Kotb sat down with the granddaughters of very influential women, including Lucille Ball's granddaughter and Audrey Hepburn's granddaughter, Emma Ferrer.
Ferrer's father, Sean Hepburn Ferrer, 60, was the eldest son of Hepburn. She had him with her first husband, actor Mel Ferrer. She had a second son, Luca Dotti, with her second husband, Andrea Dotti.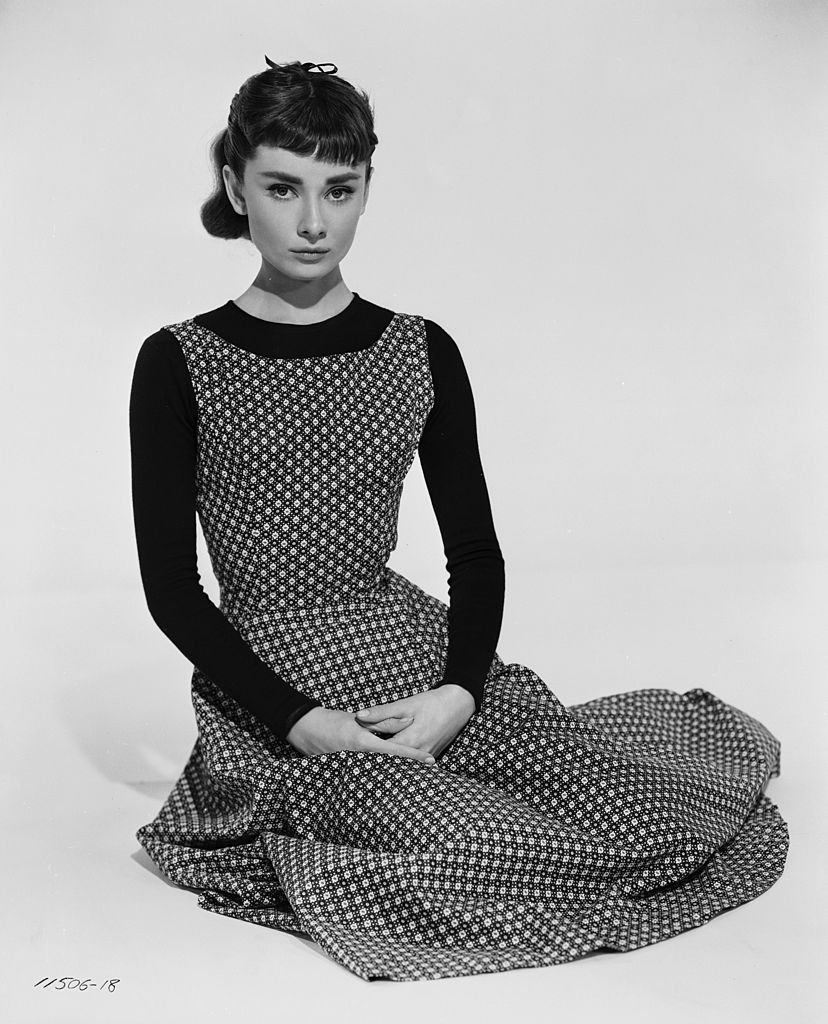 Audrey Hepburn pictured as her character in "Sabrina." 1956. | Photo: Getty Images
During the interview, Ferrer, who could not meet her grandmother before she passed away from cancer in 1993, shared how she realized her grandmother was so famous.
She first got to know about her grandmother from pop culture and small bits of information for her family. However, as she got older, the impact of who Audrey Hepburn was really hit her as she explained:
"Slowly, I started going to friends' houses and seeing that she was in a poster in their kitchen, or I would see her on a T-shirt or on handbags."
Ferrer then starting to realize how famous her grandmother really was and still is. She has learned what an impact Hepburn made on movies, fashion, and humanitarian work.
Hepburn was a UNICEF Goodwill Ambassador from 1989. She even received a Presidential Medal of Freedom in 1992 for all her work with the organization. The actress had felt a strong connection to Ann Frank which pushed her to humanitarian work.
One of her most iconic looks was the little black dress and pearl necklace she wore in "Breakfast at Tiffany's."
Ferrer shared that through her own humanitarian work with UNICEF, she felt connected to her late grandmother, which she had not felt before. Today shared photos of Ferrer helping out at a UNICEF outreach.
The 26-year-old shared with Bush Hager and Kotb that what Hepburn was doing was revolutionary during her time. Ferrer explained to the Today hosts:
"She really revolutionized what we take for granted today ... which is to have a celebrity of her magnitude associated with a cause like she was."
Ferrer is definitely proud of her grandmother's accomplishments. Besides her humanitarian work, Hepburn won an Oscar in her 20s and was a fashion icon.
One of her most iconic looks was the little black dress and pearl necklace she wore in "Breakfast at Tiffany's." The movie would go on to be a huge part of pop culture.
Tiffany & Co actually have a restaurant based on the iconic movie and are set to open a new Blue Box Cafe in Harrods in Europe, as reported by The Standard.
The icon black dress Hepburn wore was designed by Hubert de Givenchy. The designer passed away at 91 on March 11, 2018. He also created looks for icons such as Jackie O.
Please fill in your e-mail so we can share with you our top stories!