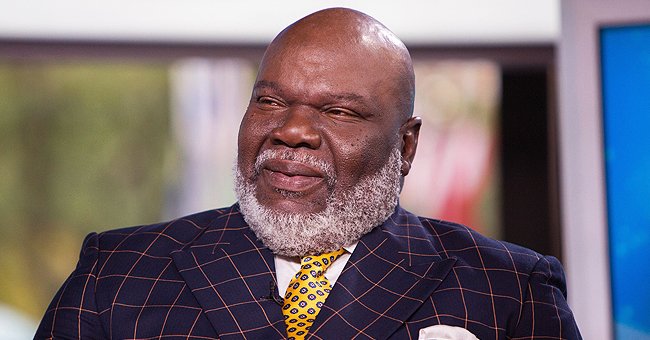 Getty Images
Bishop TD Jakes' Daughter Cora Dances in a Tight Slit Gown after 71 Pound Weight Loss (Video)
Cora Jakes looked radiant in her media update, enjoying a delightful leisure time while showing her mirth and moving her body to the music playing in the background.
Bishop TD Jakes's daughter Cora Jakes warmed her Instagram timeline with a video showing her enjoying a thrilling moment where she was dancing enthusiastically.
Cora filmed herself indoors, rocking a long black dress with cutouts on the shoulders. The star styled her hair in a high-up do while rocking makeup and some silver jewelry.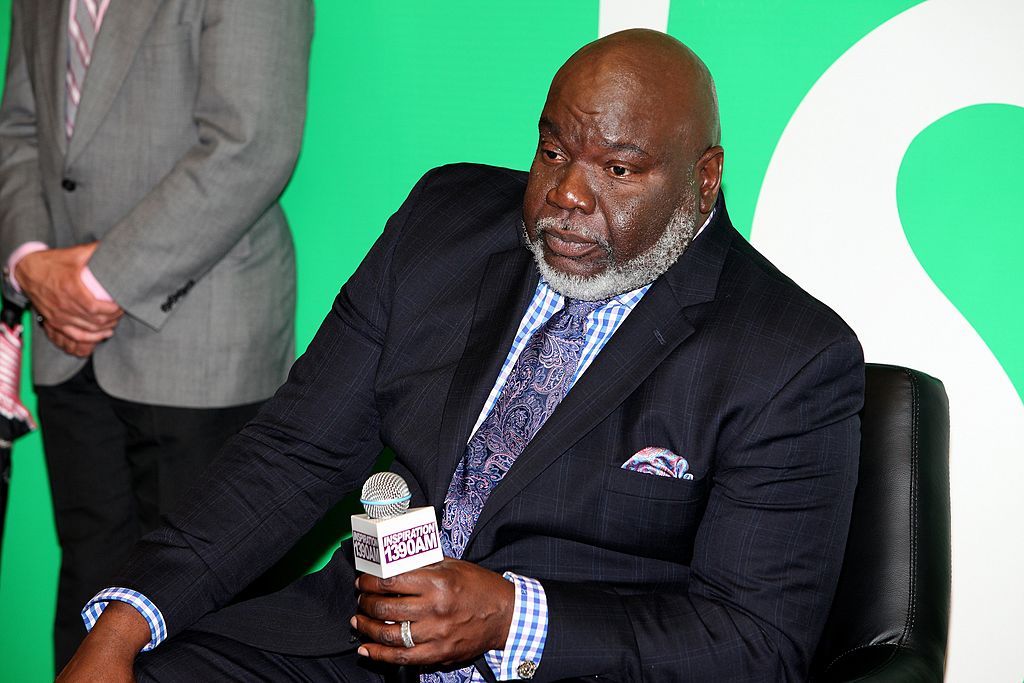 Bishop T.D. Jakes speaks to radio listeners of Inspiration 1390 AM "Sprite Lounge" in Chicago on May 13, 2014. | Photo: Getty Images
Cora swiftly moved her body to music star Wizkid's "Baba Nla" track whining her waist with a surge of energy. Cora, a mom-of-two, danced for a while, moving back and forth.
The star's video came in the wake of her fitness gains, as she showed off her slimmer figure in the dress that lightly hung around her body. Fans were delighted that she achieved her goal. She captioned:
"Because when your client lost 12lbs in their first week and you are wearing a large dress after being a 3x for years you dance…"
These days, it's all about testimonies in Cora's life, and according to her, she owes it all to her fellowship with God. On her sixth marriage anniversary, Cora, 34, penned a soulful write-up chronicling her journey to purity and marriage.
It seems Cora's challenges were not over when it came to childbirth, but the star showed tenacity, refusing to be let down.
She opened up that she had prayers about self-purity while asking God to send her a man after his heart. Cora shared that she was done letting men who only valued her body into her life.
The Destiny House Children's ministry director wrote in all caps telling God to help her submit and love unconditionally. Cora wrote from a place of pain, sharing that she wanted to love and be loved.
The star affirmed in her post that the purity paragraph went a long way in helping her, and it was a turning point in her life. She has been married to Brendan Coleman for a decade now.
It seems Cora's challenges were not over when it came to childbirth, but the star showed tenacity, refusing to be let down. With her faith getting stronger, the star adopted a baby boy.
While she faced infertility issues, Cora was open, sharing her experiences on social media. She and Coleman later adopted a daughter, Amauri, and have their kids adored ever since.
Please fill in your e-mail so we can share with you our top stories!