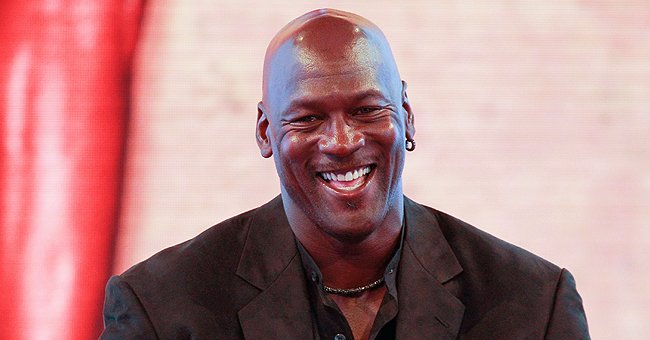 Getty Images
Basketball Court, Spa, 5 Decks — Look inside Michael Jordan's $80 Million Yacht Named 'Joy'

Get a glimpse inside the $80 million yacht named "Joy," which former NBA and Chicago Bulls legend Michael Jordan reportedly owns.
Former NBA and Chicago Bulls star Michael Jordan retired from basketball as one of the greatest players of all time and will go down in the sport's rich history as an icon.
Since his retirement, the former basketballer has shown a huge interest in sea fishing and has been caught relaxing on boats. Hence, it was not surprising when he reportedly splashed the cash and combined his passions by adding a basketball court onto an actual yacht.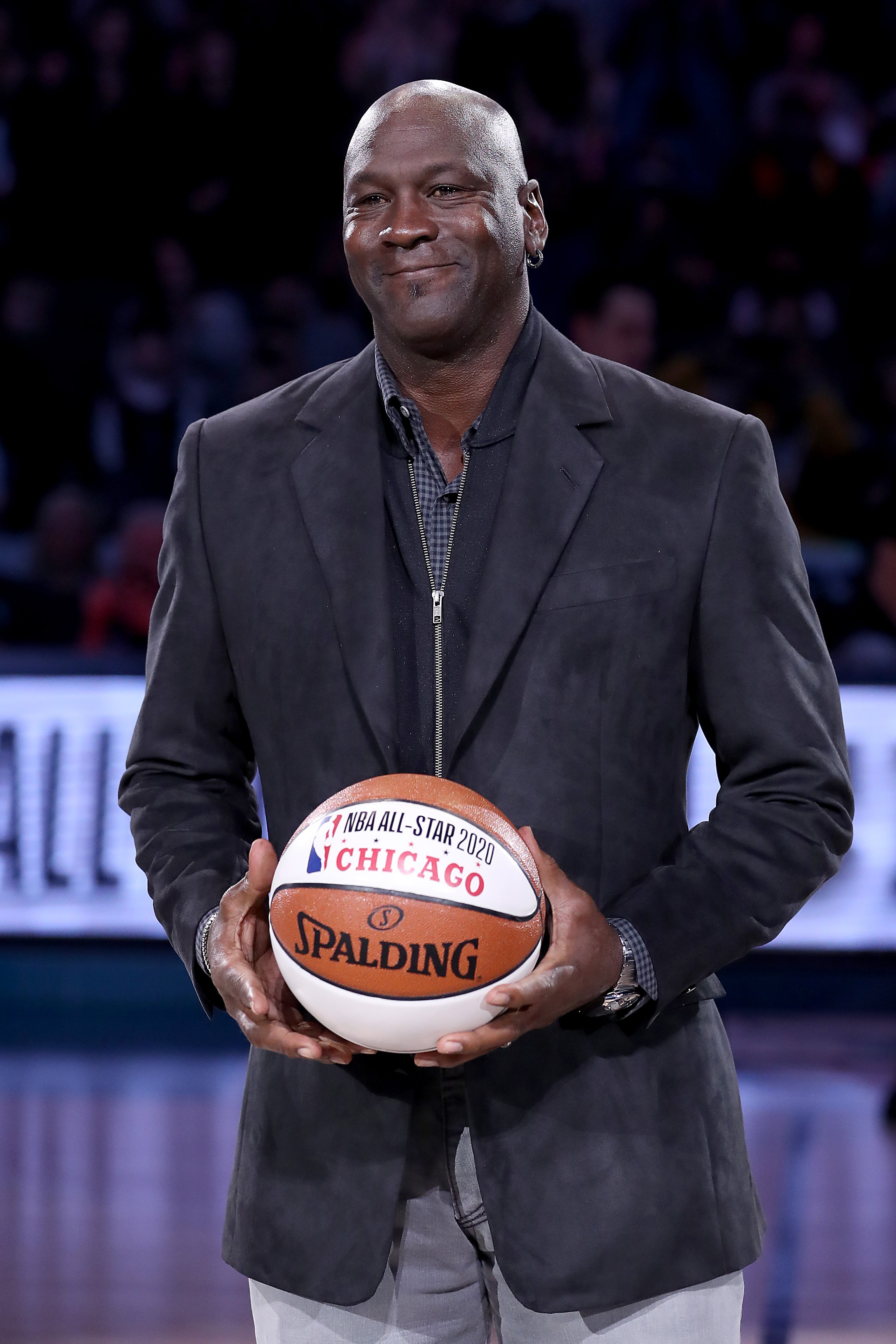 Former Chicago Bulls star player Michael Jordan held the basketball on the court to honor the 2020 NBA All-Star game on February 17, 2019 | Photo: Getty Images
In January 2019, Jordan was pictured on top of a mega yacht named "Joy." He was spotted atop the massive yacht off the coast of St. Barths.
It is unclear if he pays the $840,000 per week the yacht costs to charter or bought the $80 million 230-foot floating mansion outrightly.
Whatever the case is, it is not difficult for Jordan to foot the yacht bill as he is estimated to be worth $1.6 billion, making him the world's richest athlete.
Joy is a boat that fits the price it costs due to its unique features. The yacht was built by the Dutch boat specialists, Feadship. It was first launched in 2016 and can reach a top speed of 16 knots, equivalent to 18 miles per hour.
Joy also has extra facilities that one won't find in any other yacht.
Studio Indigo created Joy's amazing interior. The boat features five decks and is big enough to fit 12 guests comfortably within seven cabins. One can access three of the five decks via an elevator.
The owner's deck features a master suite. The master suite was created as though it was a penthouse. From the master suite, one can have a 270-degree view of the yacht's location. The suite also features his and hers en-suite bathrooms.
The master suite also features a private office, terrace, and lounge. The owner's deck also has two bedrooms with en-suites that are usually used for children. Altogether, the yacht has one VIP stateroom, four double cabins, and one twin bed.
Each room in the yacht was designed to have its own personality and character. This means guests can choose a style that suits them the best.
Joy also has extra facilities that one won't find in any other yacht. The first facility that comes to mind is the game deck, which might have caught Jordan's attention because it can be turned into a basketball court.
The game deck can also be transformed into a badminton court or stripped clean to become an open space for workouts and other physical activities. Within the yacht is a fully equipped gym that uses technology from Techno Gym.
Despite its impressive nature, Joy is not the only yacht Jordan owns.
If guests prefer water activities, they can go jet skiing, wakeboarding, water skiing, scuba diving, snorkeling, and kayaking. Besides these features, the boat also has several inflatable objects, and water games include a massive water slide that measures ten meters.
Joy also features smaller tenders guests can speed across the ocean with, including two Williams jet tenders that measure three meters and have 100 horsepower engines.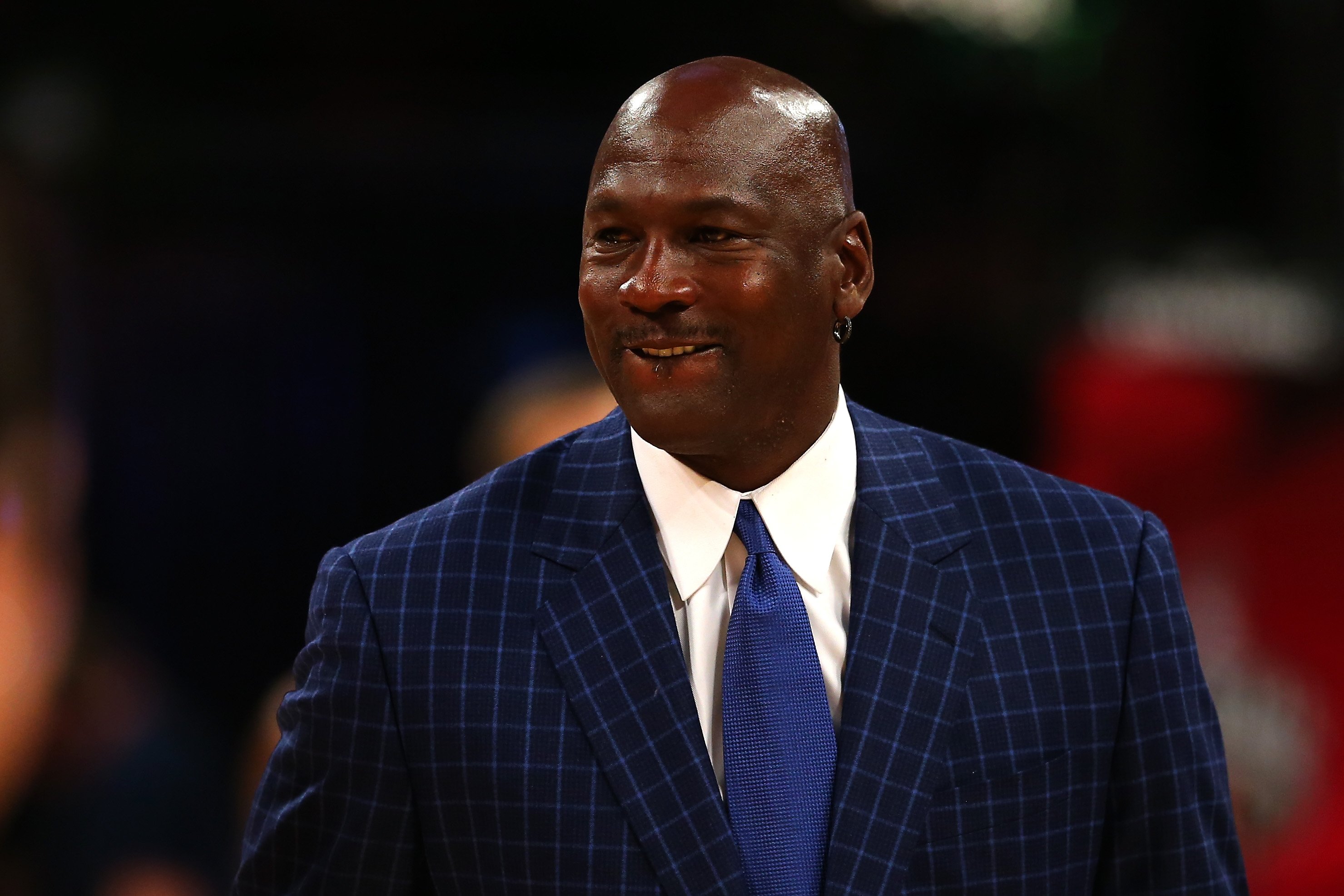 Michael Jordan walks off the court during the NBA All-Star Game 2016 at the Air Canada Center on February 14, 2016 | Photo: Getty Images
The yacht has an 11.3m Wajer 38 tender stored within it. In the case of emergencies, Joy also has a 3.9m Ribeye rescue boat.
For relaxation purposes, Joy has an area called the beach club. It is a large area and features a video wall, bean bag chairs, and cinema space. The boat also features satellite TV, wifi, and 4G.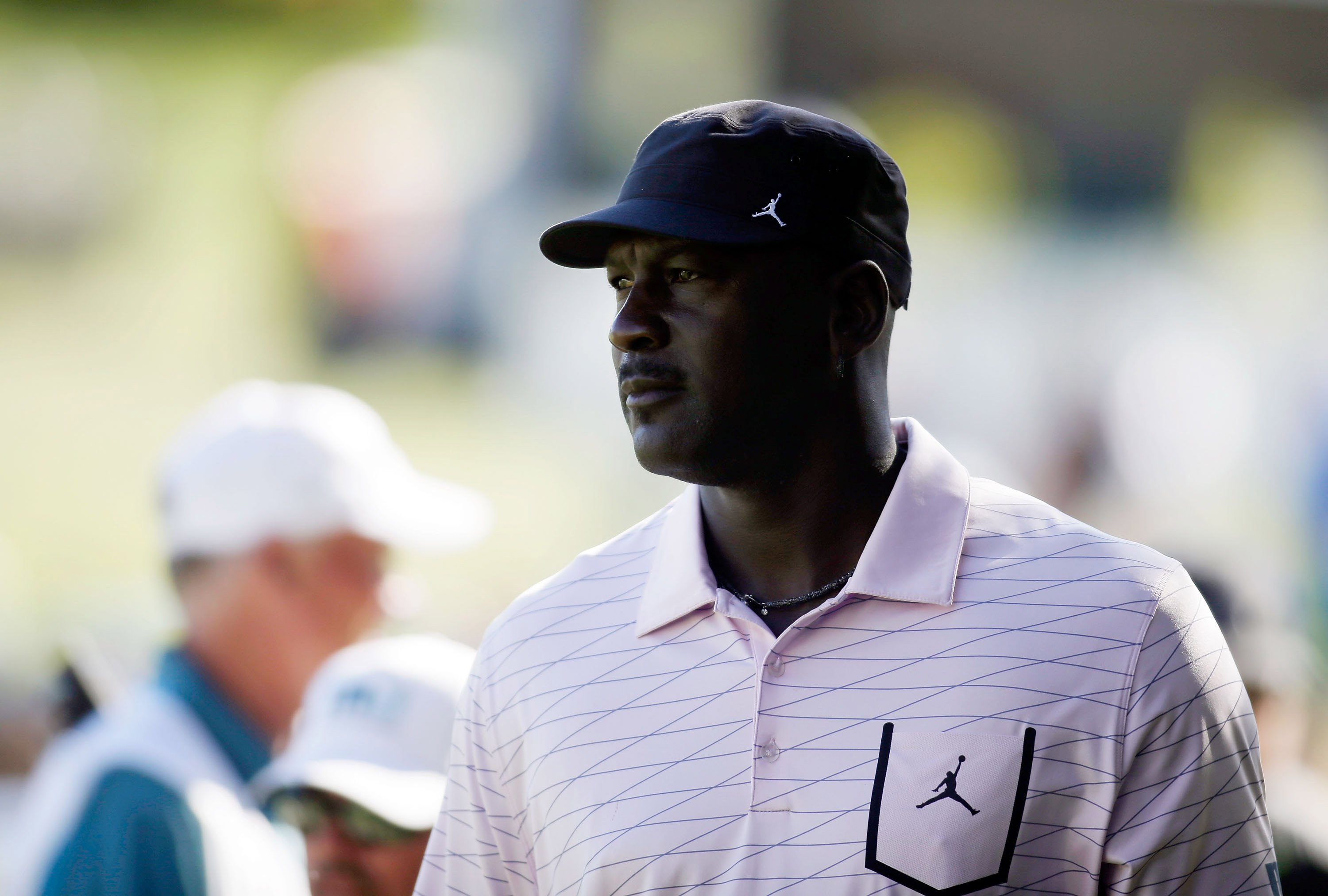 Michael Jordan walks onto the 18th green during Aria Resort & Casino's 13th Annual Michael Jordan Celebrity Invitational at Shadow Creek on April 6, 2014 | Photo: Getty Images
The beach club can be converted for people who want to experience a club but do not have to leave the yacht. When this happens, plush sitting and disco lights replace the cinema experience.
Joy has a spa, a glass-sized jacuzzi on the sun deck, and an on-board masseuse for further relaxation. There is also a private chef to cater to one's dietary needs. Altogether, the yacht has 19 crew on board.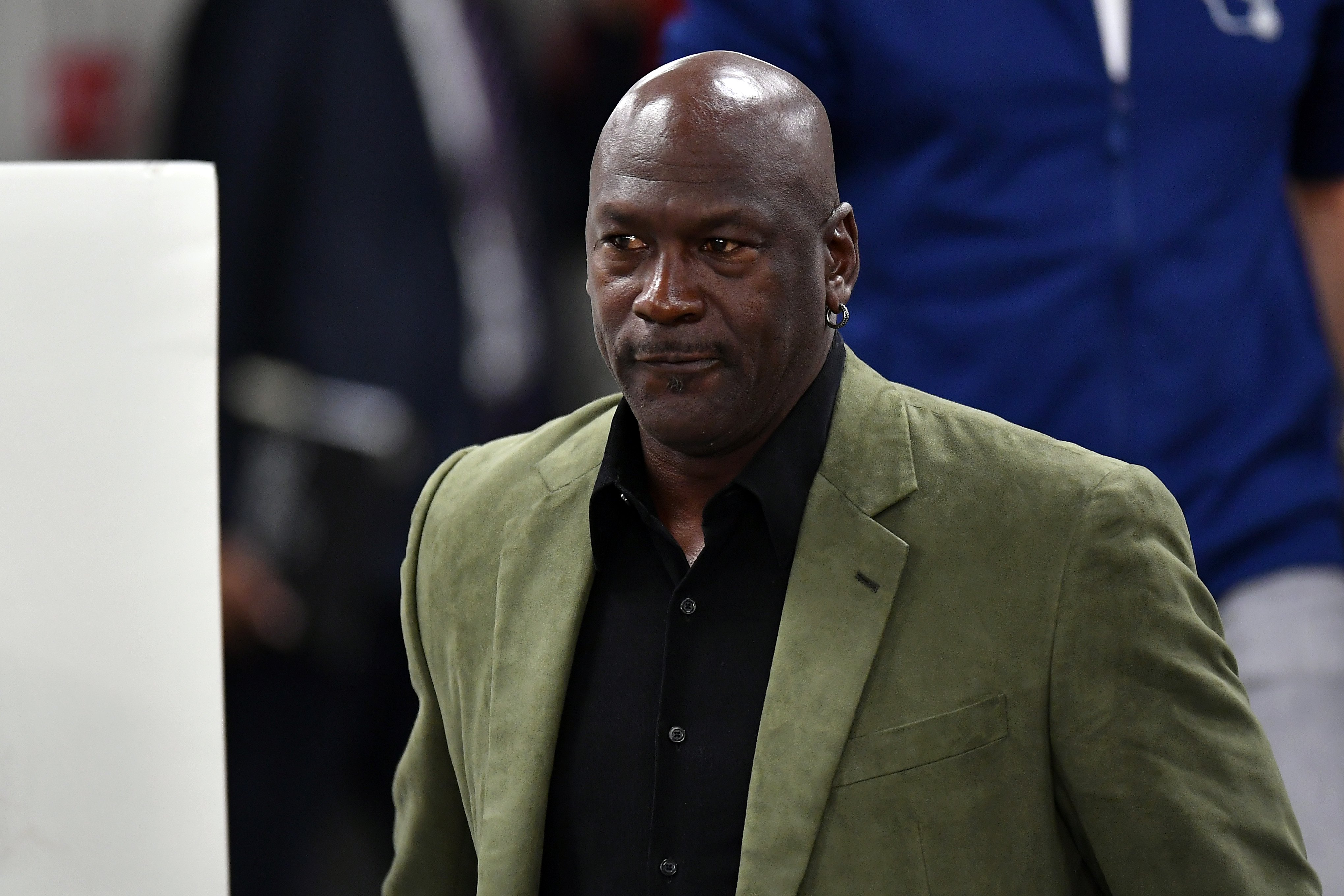 Michael Jordan attends a press conference before the NBA Paris Game match between Charlotte Hornets and Milwaukee Bucks on January 24, 2020 | Photo: Getty Images
Despite its impressive nature, Joy is not the only yacht Jordan owns. Last year, he took part in the Big Rock Fishing Tournament in Morehead City, North Carolina. For the event, Jordan took his 80-foot, $8 million convertible Viking sportfishing yacht.
The former basketballer definitely loves sea fishing, and his beautiful yacht allows him to enjoy doing what he does best without breaking a muscle.
Please fill in your e-mail so we can share with you our top stories!