9-Year-Old Minnesota Boy Hospitalized with Body Injuries after Shark Attack in Florida
A 9-year-old boy from Minnesota was hospitalized after he suffered bodily injuries from a shark attack while vacationing in Florida. 
Jay Weiskopf, a 9-year-old boy from Minnesota, is currently recovering in the hospital after he sustained bodily injuries from a shart attack while on vacation with his family in Miami.
His parents, Kristine and Ren, discussed the ordeal with WPLG. The attack happened on the weekend of the 20th, while the family was enjoying time at the beach.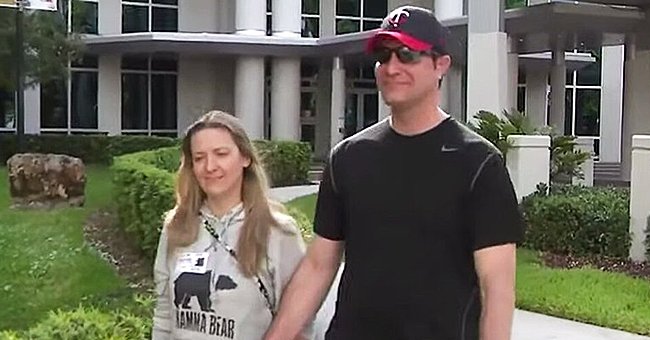 Kristine revealed that she and her son had been in the ocean for only a few minutes before the attack. She told the news outlet that she was holding Jay's hand the entire time. 
The mother and son were enjoying the waves. Kristine explained that her son was body surfing and fall on his stomach, and as he got up, she noticed the injury. She explained:
"When I pulled him up I noticed there was just a big chunk of skin missing from his shoulder, and he just said, 'Ow.'"
STRONG LITTLE MAN - A family visiting South Florida on vacation is finally heading to their hotel to relax after an extremely frightening experience for their young son. https://t.co/nVbxTwFhb2

— WPLG Local 10 News (@WPLGLocal10) March 24, 2021
Kristine explained that she saw a four-foot grey shark swimming away. She then picked up Jay and carried him to the beach so he could receive medical attention. 
Miami Beach Fire Rescue arrived on the scene to treat him. He was transported to Jackson Memorial Hospital, where he underwent surgery to close the wound. 
Unfortunately, shark attacks involving children can be severe. 
LIVE this AMhttps://t.co/BmPGGYfqZJ

— Saira Anwer (@SairaWPLG) March 22, 2021
WPLG shared that doctors are worried about a potential future infection and how the wound may affect his mobility. However, he is young, so his prognosis is good so far. 
The family is still in shock from the traumatic event. Jay's father, Ren, told the news outlet that he was grateful that he survived the brutal attack. Ren said about his son: 
"I just love him so much. He's such a great kid and we're still in shock, but thankful. We thank God that he didn't take his life, that he's gonna be ok."
As if there wasn't enough chaos and mayhem caused by spring break in Miami Beach.

A young boy visiting from Minnesota was attacked by a shark over the weekend, a Miami Beach Fire Department spokesperson confirmed to the Miami Herald on Monday. https://t.co/YBxCNfFkPC

— Miami Herald (@MiamiHerald) March 22, 2021
WPLG reported that Jay is on the road to recovery and hopes to go home soon. Unfortunately, shark attacks involving children can be severe. 
A few years ago, Keane Webre-Hayes, a 13-year-old from San Diego, was badly attacked by a shark while he and a friend were driving for lobsters off San Diego's coast. 
13-year-old recovering from shark attack that caused him to get 1,000 stitches tells @michaelstrahan he will "definitely" go lobster diving again despite attack. https://t.co/T3gtmmd6PF pic.twitter.com/e2YhSm5cYu

— Good Morning America (@GMA) November 8, 2018
He sustained a serious injury to his chest wall, upper back, torso, and shoulder. He needed to get around 1000 stitches to close up the wound. 
Luckily he recovered well and shared he was doing well during an interview on "Good Morning, America." He even shared that he would return to lobster driving!