Man Killed by an Avalanche While Snowmobiling in California — Here Are Details of the Case
A man snowmobiling near Frog Lake Cliffs in California was killed following an avalanche. The Sierra Avalanche Center has released more details on the tragic case. 
A group of three people snowmobiled to the top of Frog Lake Cliffs, but the weather at the time made it difficult for them to see clearly. Due to the low visibility, it was difficult to see the edge of the ridge.
One of the people from the group decided to step off their sled without realizing that he was too close to where there was an overhanging cornice on the edge of the ridge. Sadly, a large cornice section broke, and he fell onto the slope below with which triggered a wind slab avalanche on the slope.
What was supposed to be a fun weekend outing for this California skier quickly turned into a close brush with death when he was caught in an avalanche south of Lake Tahoe. pic.twitter.com/mXqIv0vMdG

— The Weather Network (@weathernetwork) March 6, 2021
The avalanche was measured to be 100 feet wide, and he was swept down the slope through rocks and chutes. The debris was 15 feet deep, and the size was about D2.5, R3. 
Ultimately, the center reported that the person was found 900 vertical feet below the cornice. While he was not buried, he sustained traumatic injuries that cost him his life. Someone who witnessed the event from below initiated CPR before rescue arrived, to no avail. 
U.S. nears record for avalanche deaths as risky snow conditions plague California mountains https://t.co/Q3wV2h2EjB

— Los Angeles Times (@latimes) March 8, 2021
The accident occurred at around 12:50 PM local time and continues the streak of dangerous avalanches in the US in more than a century. More than a dozen people have died due to avalanches from January to February 6. 
A total of 15 people were killed in Washington, Utah, Colorado, New Hampshire, Montana, California, and Alaska. The fatalities are the country's second-highest in a seven-day period. In 1910, 96 people died in Washington after an avalanche took place. 
Two Colorado snowboarders who cooperated with investigators after they inadvertently triggered an avalanche are going on trial on reckless endangerment charges. They also face $168,000 in damages. https://t.co/rEhYJEfvsc

— The Associated Press (@AP) March 25, 2021
In late February, a 33-year-old skier named Matthew Brien was killed in Grand Teton National Park. He was skiing with two others when the unexpected happened. 
While on the upper part of the couloir, Brien led the group towards a narrow area above the rappels when an avalanche occurred. It was measured to be two feet deep and broke fifty to one hundred feet above him. 
A 23-year-old skier was killed in an avalanche at Grand Teton National Park, at least the 32nd casualty this season.

The avalanche swept Matthew Brien over the rappel and down for almost 1,000 feet, leaving him with "significant trauma," officials say.https://t.co/78tFQcCRIy

— New York Daily News (@NYDailyNews) February 23, 2021
The avalanche swept him down off the rappel for approximately one thousand feet. The two other skiers with him called 911 and the Dispatch Center to ask for help. They also alerted two of their other friends who were skiing down a canyon. All parties made their way to Brien, and he was found unresponsive. 
The skiers performed CPR on him before first responders arrived, but he was pronounced dead due to the traumatic injuries he suffered due to the fall.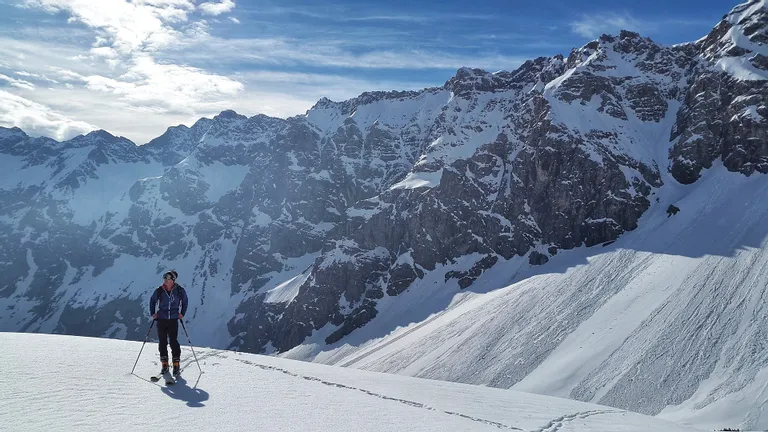 On average, 27 people are killed in avalanches every year. Those adventurous enough to go on such adventures are cautioned about the dangers of traveling in avalanche-prone terrain, especially now that the number of deaths increases.