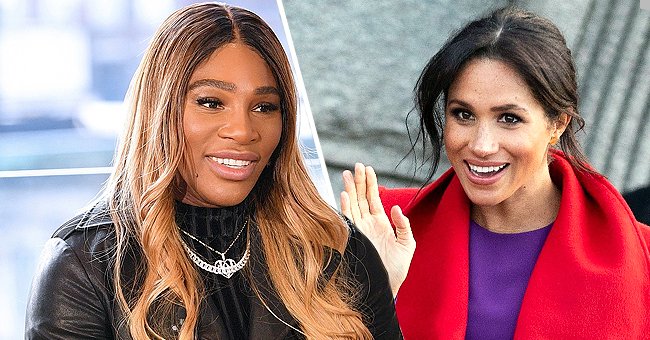 Getty Images
Serena Williams Praises Meghan Markle as She Talks about Her Strength Amid Personal Challenges
Tennis champion Serena Williams only had good things to say about Meghan Markle after her tell-all interview with Oprah Winfrey, saying that she doesn't know anybody stronger.
Serena Williams sat down for an interview for the first episode of Stuart Weitzman's "Shine Series," which made its debut on YouTube and elaborated on her public show of support for her friend Meghan Markle.
Williams spoke up in Markle's defense after her tell-all interview with Oprah Winfrey aired, posting her thoughts on her Instagram page. The tennis player revealed why she chose to show her support of the royal publically.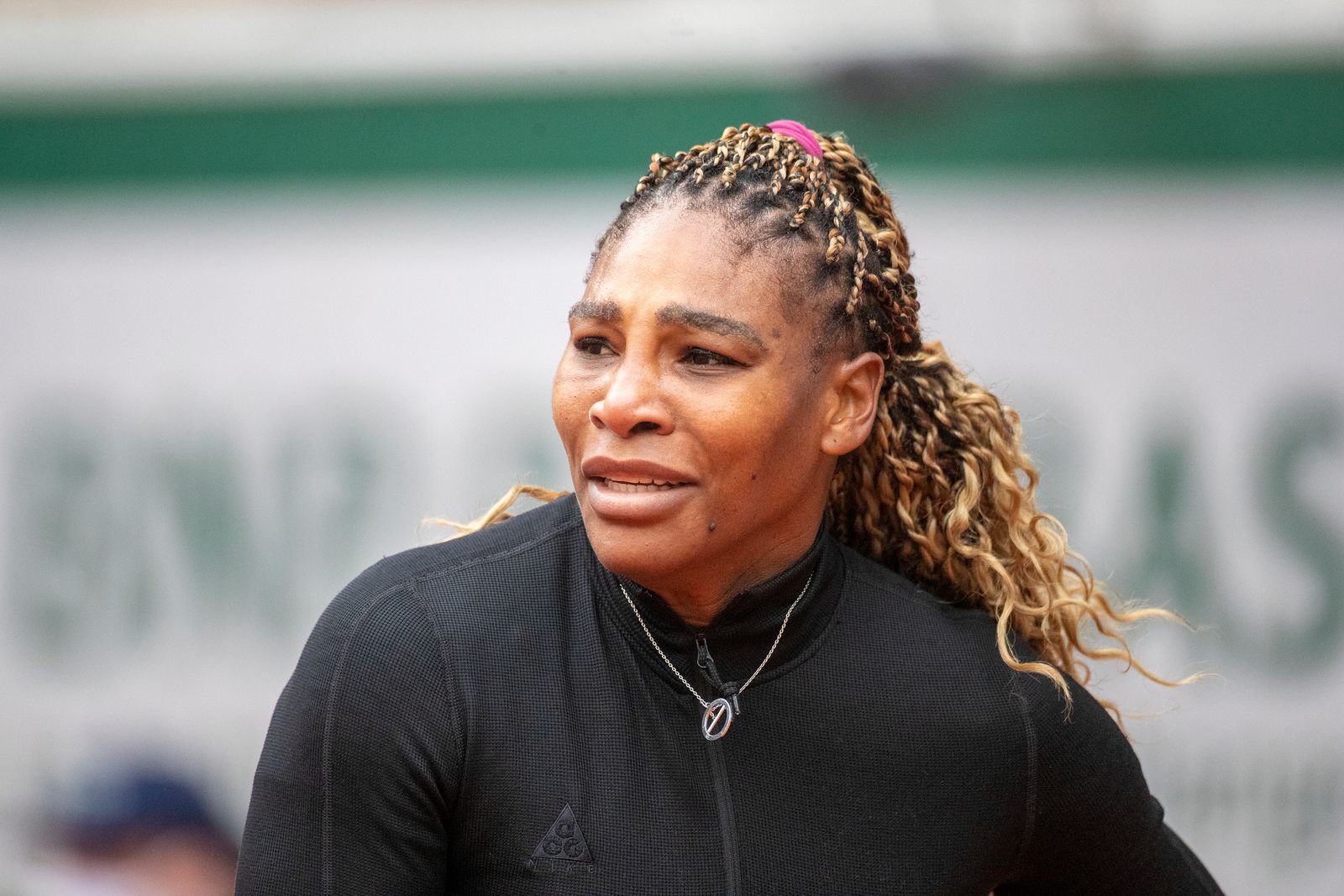 Serena Williams during the French Open Tennis Tournament at Roland Garros on September 28th 2020 | Getty Images
39-year-old Williams made it very clear that she had nothing but praise and compliments for Sussex's Duchess during her virtual interview. All the more so after Markle stepped forward to share the insider's perspective on being a royal.
The tennis champion recognized that that which Markle has had to endure was not an easy feat and emphasized her thoughts on what type of person the royal is. The tennis champion elaborated on her thoughts of Markle, sharing:
"Meghan is a great person and I think the epitome of strength, the epitome of confidence, the epitome of just selflessness, and the epitome of everything."
Williams, a global spokesperson for Stuart Weizman, further elaborated on why she decided to take to social media to publically share her support for Markle, saying that she could no longer remain silent and wanted to speak her mind.
Markle was spotted with Kate Middleton watching Williams play against Simona Halep in the Wimbledon finals in 2019.
The 39-year-old also acknowledged how her royal friend handled the controversy surrounding her and her husband's exit from their royal positions and the backlash that followed. Williams showered Markle in compliments.
After Markle and Prince Harry's explosive interview aired, Williams did not hesitate to come to her friend's defense by standing up for her character. The tennis player took to Instagram to defend Markle in a post. Williams wrote:
"She teaches me every day what is means to be truly noble. Her words illustrate the pain and cruelty she's experienced."
Amongst the shocking revelations that surfaced in the interview, Markle also revealed that she had been refused help for her mental health's dire state when she asked for it and that there were racist comments made before her son was born.
Markle and Williams' friendship is no secret as the Duchess of Sussex has been seen next to the court while Williams performed at the game she knows best. The royal sat courtside in support of Williams.
Markle was spotted with Kate Middleton watching Williams play against Simona Halep in the Wimbledon finals in 2019, showing the sisters-in-law chatting merrily as the game played out in front of them.
Williams was not the only celebrity to step forward in support of Markle and her husband post-interview as the actor Hugh Jackman also complimented the couple for their bravery after the interview was aired.
"The Greatest Showman" star took to Instagram to share his thoughts while encouraging his followers to get the necessary help if they ever found themselves contemplating suicide, as was the case with Markle.
Please fill in your e-mail so we can share with you our top stories!