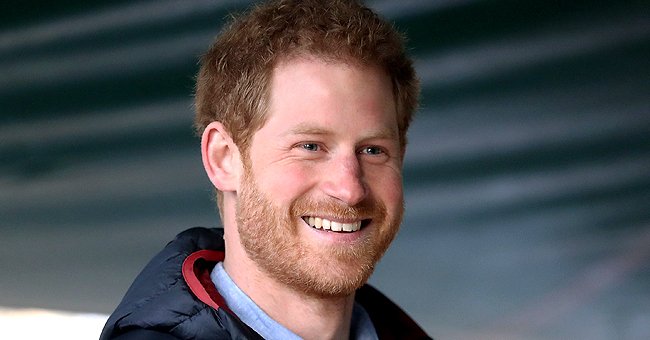 Getty Images
Prince Harry Has Landed His First Job after Royal Exit with His Wife Meghan Markle
Prince Harry landed his first job after his and Meghan Markle's exit from their roles as working members of the royal family.
Prince Harry has his first job since he and Meghan Markle stepped down as working members of the royal family, which the palace confirmed earlier this year.
The American company BetterUp announced this week that Prince Harry joined their operations as a Chief Impact Officer. The CEO, Alexi Robichaux, shared a blog post on their website.
Prince Harry pictured at The Sovereign's Parade at the Royal Military Academy Sandhurst, 2017, England. | Photo: Getty Images
BetterUp is a mental health organization that offers coaching for employees. On their website, it says they developed high-performing cultures to help fuel growth.
Robichaux introduced Prince Harry and shared a few details of his new position, and wrote that he would be expanding the work he has already been doing. Robichaux wrote:
"We are energized by his model of inspiration and impact through action."
Harry then took over the blog post and wrote why he had joined the BetterUp team and what he hopes to accomplish through his new position of Chief Impact Officer.
The Duke felt his values and beliefs lined up well with that of Robichaux and the company. He emphasized the importance of mental health and how it impacts someone reaching their potential.
Both he and Markle have been outspoken with their own struggles.
He referenced his time in the military and how his 10-year service in the army helped him realized that being mentally fit was just as important as physical resilience.
Harry shared that he plans to focus on four key areas: the company's social mission, increasing advocacy, awareness, and influencing the company's vision. He ended his blog post writing:
"This is what BetterUp is making possible, and I look forward to being on this journey with you."
Prince Harry has been an advocate for mental health for a while. He collaborated with the British Ministry of Defence to launch HeadFIT. It is an online platform of resources for troops to help them with mental health struggles.
Both he and Markle have been outspoken with their own struggles. During their march interview with Oprah, Markle shared that she had suicidal thoughts while pregnant with Archie and living at the palace.
While Prince Harry opened up to talk show host Jame Corden about struggles with his bad mental health, which was caused by the British tabloids coverage of his relationship.
During the couple's revealing interview, they shared that their mental health struggles and not being able to seek health were a large reason why they stepped back from the palace in 2020.
Please fill in your e-mail so we can share with you our top stories!