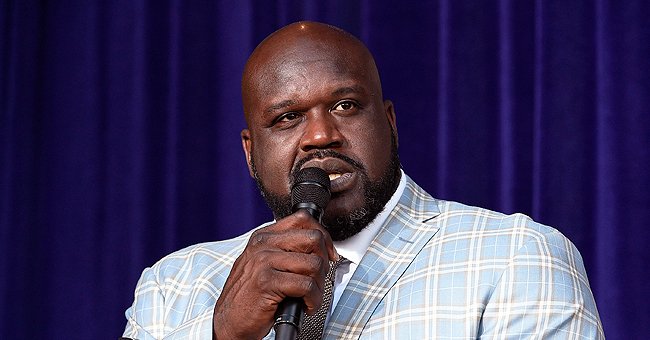 Getty Images
Shaquille O'Neal's Daughter Amirah Exposes Her Tummy & Cleavage in a Black Bra & Pants (Photos)
With a dad like Shaquille O'Neal, Amirah O'Neal is, by all probability, on the right path in life. At the very least, she is obviously a confident young woman, not afraid to strut her stuff online.
College basketball player and daughter to ex-pro player Shaquille O'Neal is not afraid to show off her body. Taking to Instagram, she recently posted pictures of herself showing her tummy and cleavage, a black bra as well as pants.
Amirah looked astounding confident in both pictures, her dark glowing eyes staring into the camera with a fierce undertone of self-assuredness. Taking pictures from many angles, she seemed to want to flaunt every aspect of her figure.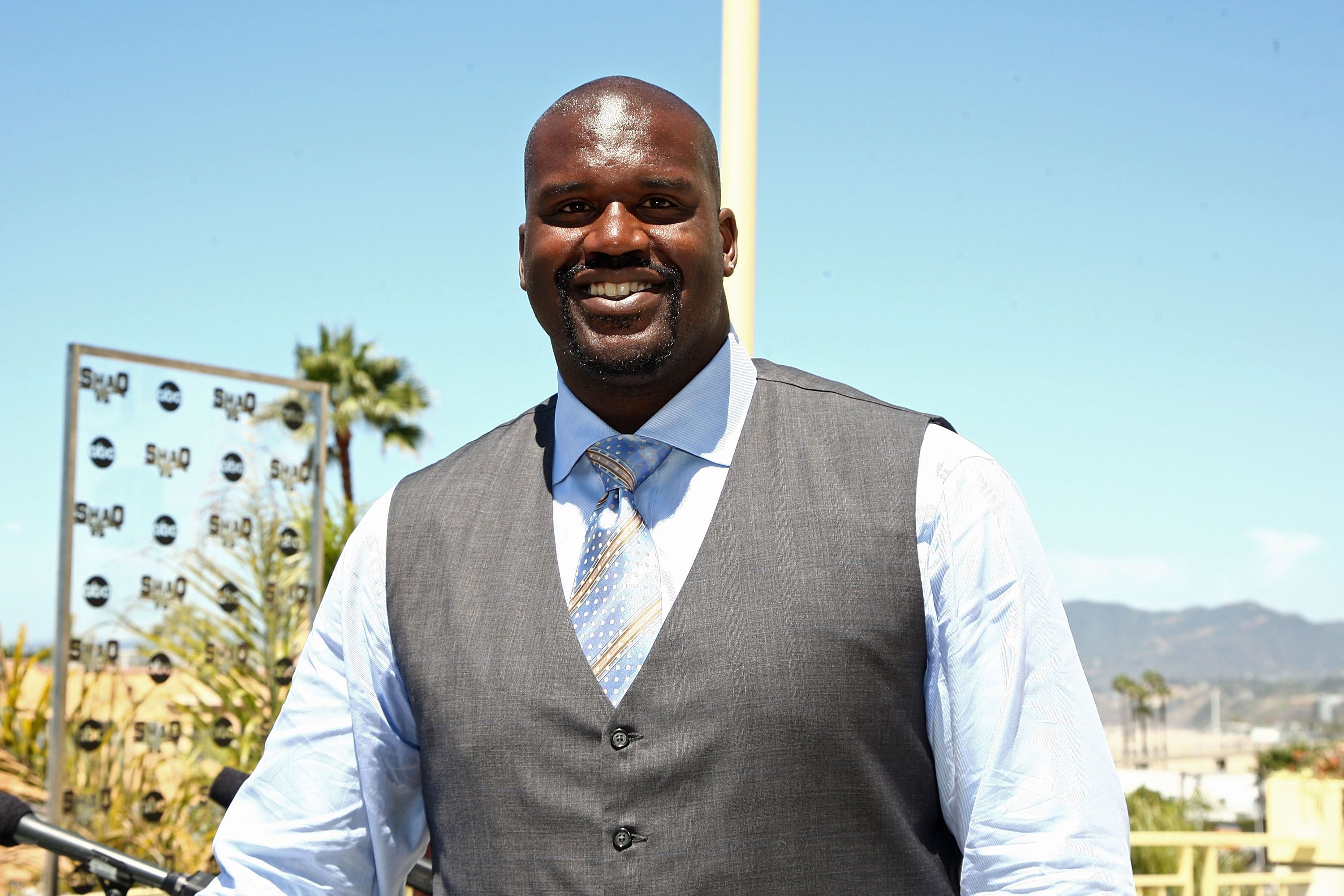 Shaquille O'Neal at a press conference for ABC's new reality show "Shaq Vs." in California.| Photo: Getty Images
In the first picture of the post, Amirah shared a host of pictures of herself, sorted into a type of online collage. Many followers and fans gushed over the young woman's poses, with one commenting:
"Beautiful inside & out. My LAWD."
In the one snapshot in the collage, she leaned front-wards against a wall, elegantly looking over her shoulder at the lens. Another picture is a side shot, showing Amirah's perfect profile, with one hand delicately placed on her neck.
In all the stunning pictures, Amirah was rocking a stunning top bun made up of braids. Her dark hair combined with her black pants, long eyelashes, and bra all emphasized her skin glowing in the sun.
Despite having been an NBA player himself Shaquille does not want any of his daughters to date anyone in the same profession.
Her bra was tastefully sized, covering up her bust and elegantly showing the right amount of cleavage. Her black bangles and white earrings added a high elegance taste, perfectly clashing with the overall purposefully casual look.
Amirah's father wanted to drop out of college after two years, telling his dad that he wanted to begin making money. Speaking about his dad's response to him wanting to leave, Shaquille said:
"He said, 'Nah, you been broke for 18 years, you can be broke for 19 years.'"
Two of Shaquille's children, including Amirah, will be attending the same college as him, who is also relentless about finishing their education. He even expressed that they wouldn't get near his money if they chose to drop out.
Despite having been an NBA player himself, Shaquille does not want any of his daughters to date anyone in the same profession. He went on, saying that he would prefer them to only date after 25-years of age.
Continuing, he implied that he would want them all to have become self-sufficient adults before jumping into romance. The ex-pro basketball player has three daughters; Taahirah, 24, Amirah, 18, and Me'arah, 14.
Of course, Shaquille isn't a single parent, sharing some of his children with ex-wife Shaunie O'Neal. Shaunie, a television personality, has claimed that the two have a wonderful co-parenting relationship.
She continued, stating that it was challenging at first. However, she went on; once they began being radically honest with each other, the tides began to turn.
Please fill in your e-mail so we can share with you our top stories!