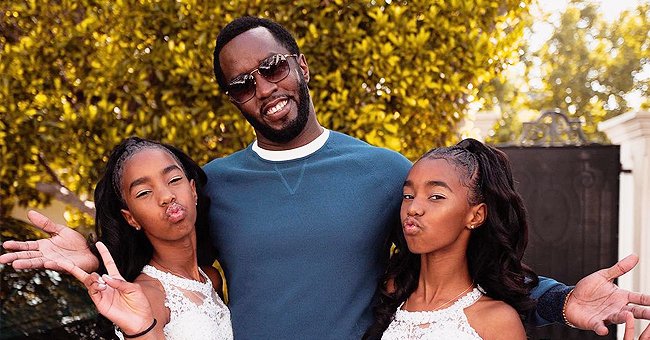 Instagram/diddy
Check Out Diddy's Twins Posing in the Middle of NYC Streets in Stylish Coats & Burberry Bags

Diddy's twins are only one of his six children who he is raising as a single dad. They are certainly impacting social media, posting a plethora of pictures of themselves wearing similar fashion items.
Diddy's twins, Jessie James and D'Lila Star, are known for their mixing and matching photos that they share on Instagram. Recently, they posted pictures of themselves in the middle of NYC streets in chic coats with Burberry bags.
The twins looked ultra-stylish in matching outfits and similar poses. They didn't seem at all phased by the fact that they were in the middle of the streets, looking confident and self-assured as they modeled for the camera lens.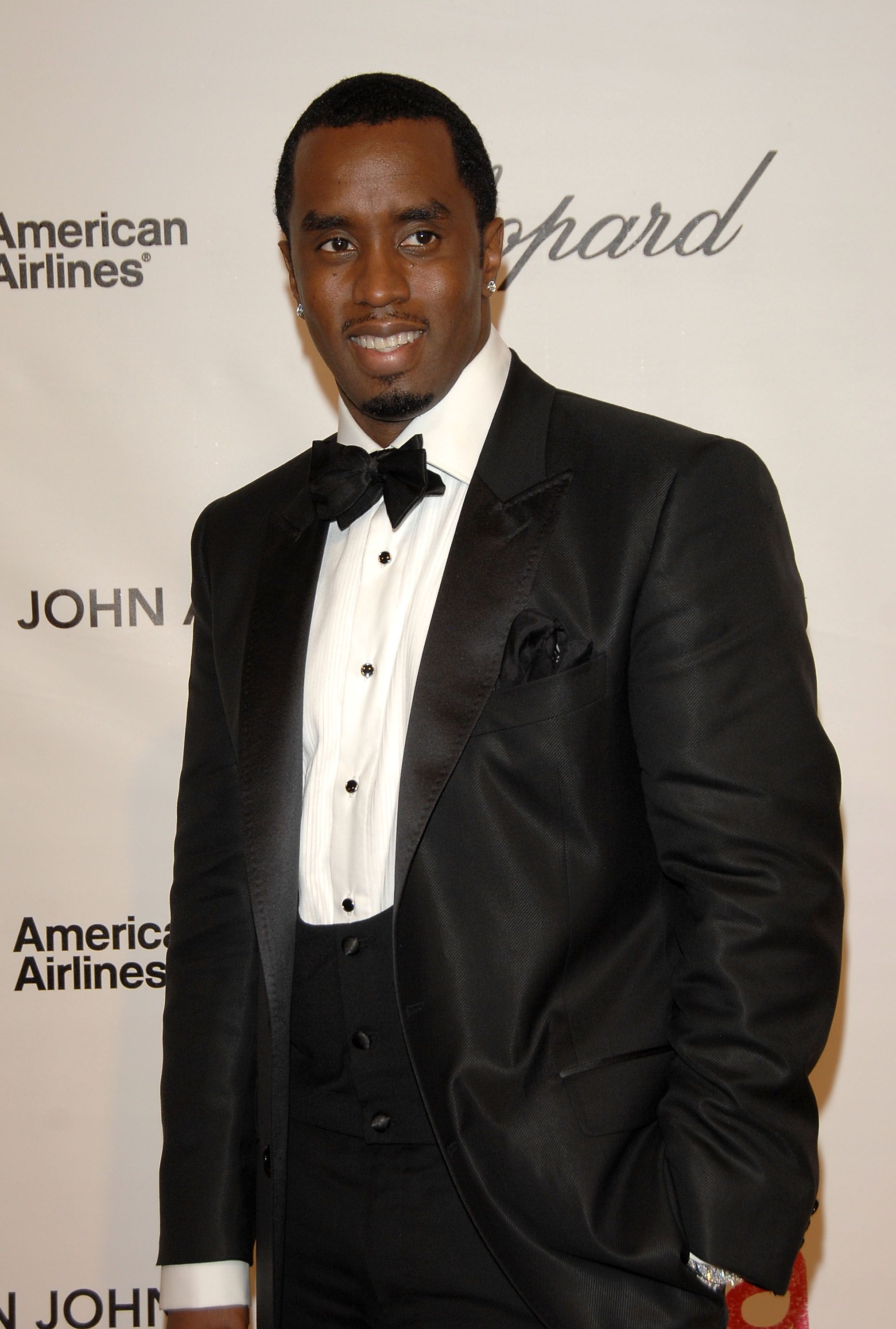 Diddy at at the 16th Annual Elton John AIDS Foundation Party in Hollywood. | Photo: Getty Images
DOUBLE TROUBLE
The two young ladies wore puffy yet stylish black coats that hung down to their knees, their blue casual jeans sticking out from under them as they used their long legs to pose elegantly. Taking to the comment section, the twins wrote:
"The streets are seeing double ?."
They wore black and white sneakers to elevate the casual-elegant look, with both of their loose and long gorgeous braids falling onto their chest. Their chic bags also appeared relaxed in nature but had a touch of class about them.
COOL, CALM, AND COLLECTED
Both of them were wearing sunglasses to add to that cool factor. Their poses matched their attire's essence as they poised themselves in relaxed yet vogue positions in every picture.
It seems that Diddy's twins have grown up with good consciences, ready to give back.
Fans and followers streamed into the comment section complimenting the twins on their beauty and tasteful fashion sense. The internet certainly seemed to like the stylish sisters, with the post receiving just over 24,000 likes.
GIVING BACK
These teenagers are not simply fashionistas, showing off their style at every turn. They also take time to look after the disenfranchised, donating beauty and skincare packages to Alexandria House, of which they stated:
"Our parents have taught us the importance of helping others."
They also took time to talk about their blessings and recognize their own privilege. On top of that, they took heed that recent times have been extremely challenging for many of the population.
AN EXEMPLARY DAD
It seems that Diddy's twins have grown up with good consciences, ready to give back, but they are not the only ones the father had to raise. One of his other children, stepson Quincy Brown, shares a special bond with his stepdad.
Quincy has claimed that Diddy is an amazing father and has jokingly referred to him as a bit of a grown-up child as well. Continuing, he said that his step-dad would always enjoy embarrassing his kids at every turn.
Having lost his wife Kim Porter and, as a result, having to look after six children alone must have been challenging for Diddy. The music artist claimed that to do so effectively, he had to modify his mindset.
He expressed that he had to make their future a priority, emphasizing how challenging the world can be. Diddy's children include Christian, Jessie James, D'Lila Star, Chance, and Justin - not all from his relationship with Porter.
Please fill in your e-mail so we can share with you our top stories!