Check Out Serena Williams' Enviable Curves in a Leather Dress as She Flaunts Her Strong Legs
Tennis legend Serena Williams rocked an all-black look for Stuart Weitzman's spring '21 campaign, showing off her enviable curves in a leather mini-dress.
Serena Williams turned heads on Wednesday in a new Instagram picture for Stuart Weitzman's spring '21 campaign. She kept it all but simple in an all-black ensemble that accentuated her curves.
The photo showed the 39-year-old, dressed in a leather mini wraparound dress, belted at the waist, revealing her hot legs. Standing with her legs crossed at the knees and arms suspended on her sides, the star gave off an aura of vibrance and confidence.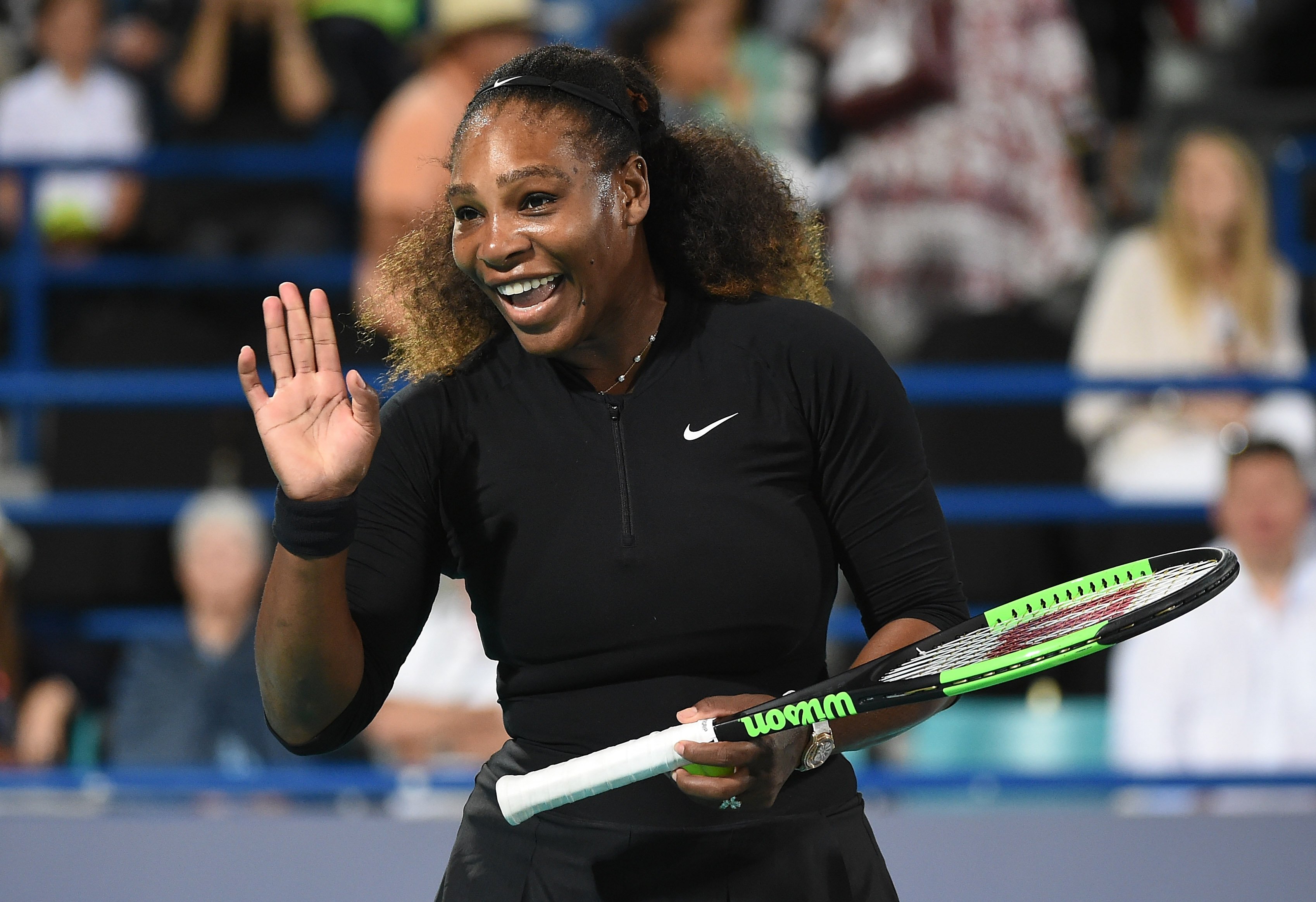 She combined the black dress with a matching pair of platform sandals, which sported straps woven around her toes and ankles, giving her the gladiator look.
Utilizing her caption, the mother of one celebrated the launch of Stuart Weizman's shine series, set to air on YouTube. The series, she explained, aimed to encourage people to step into someone else's shoes.
Recounting some of the topics touched in the premiere episode, she said: "We talked about my spring 2021 campaign with @Olympianohanian, breaking barriers, our support system, the G.O.A.T of shoes (the 5050 boots, of course) and so much more."
The tennis champion also shared a link to the debut episode of the "Shine Series," in which she discussed creating a support system for women.
As part of her women supporting women campaign, Williams, the global spokeswoman for the brand, touched on her close friend, Meghan Markle's explosive interview with Oprah Winfrey.
Both mother and daughter killed the track with their show-stopping moves, prompting commendable remarks from fans.
She described the duchess as a great person who was the epitome of strength, confidence, selflessness, and everything she stood for.
Explaining her decision to support Markle, she noted that everything the Sussex royal went through was not easy, yet, she managed to handle the interview with so much poise and class.
Going further, the 23-times grand slam champion, who recently announced her withdrawal from the 2021 Miami Open tournament, referred to the Duchess of Sussex as the strongest woman she knew.
Markle is not the only woman the 39-year-old is rooting for. Last week, the mother of one shared a TikTok video of herself and her daughter, Olympia, doing a celebratory dance in honor of singer Meghan Thee Stallion's wins at the Grammys.
In the video, the legend donned a stunning high-low beige dress as she danced beside her daughter in sync with Stallion's song, "Body." Olympia also looked breathtaking in a princess-like pink gown as she showed off her dance steps.
Both mother and daughter killed the track with their show-stopping moves, prompting commendable remarks from fans. Serena Williams's spring campaign would undoubtedly introduce a new perspective, one that promotes support, empathy, and the motivation to break barriers.