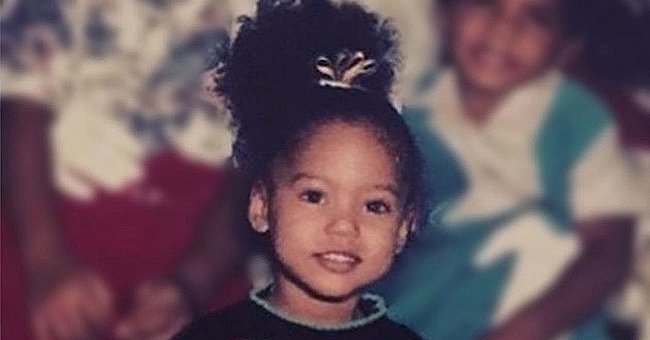 Instagram/ayeshacurry
See How Cute Ayesha Curry Looks in Her Favourite Sweater in This Unseen Childhood Photo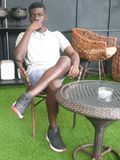 Ayesha Curry recently took her fans down memory lane after sharing an old photo on her social media page that captured her wearing her favorite sweater.
Ayesha Curry stunned her fans when she took to her Instagram page with a cute picture of her younger self. The shot featured Ayesha in a sweater that she identified as a "favorite" in the caption.
The girl in the picture [young Ayesha] could not have been more than a couple of years old. She wore a ninja turtle sweater that swallowed her small frame.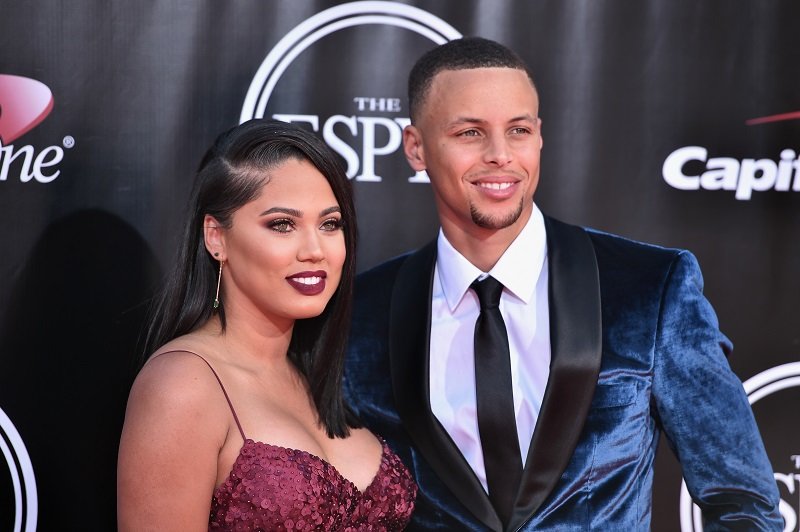 Stephen Curry and Ayesha Curry in Los Angeles on July 13, 2016. | Photo: Getty Images
Her dark wavy hair was bound with a pink bow, and she had an adorable smile on her lips as she stood several paces in front of two other kids. The shot was shared to commemorate Ayesha's 32nd birthday. In her caption, she expressed gratitude and added:
"This is a pic of me not 32 in my favorite ninja turtles sweater LOL ( hi Sissy @fabyoulush)."
In the comments section, Ayesha's fans gushed over the cute picture. It was a never-before-seen shot, and it clearly put her fans in their feelings.
At 32, Ayesha already has a lot of achievements under her belt. She owns multiple restaurants, is famous for hosting a Food Channel show, and even has her own cookware line.
It was during her first year in the US that she met NBA icon Steph.
She was born in Canada but moved to North Carolina with her family when she clocked 16. The move was not without its pitfalls, and Ayesha opened up about them in a discussion on "The View."
During the discussion, Ayesha revealed that she felt pressured to decide where she would belong when she moved to the US. This was a dilemma for her because of her mixed racial status.
Her father, John Alexander, has an African American and Polish heritage, while her mother, Carol Alexander, is of Jamaican-Chinese descent. It was during her first year in the US that she met NBA icon Steph.
They have been married for years now, and they share three children; Riley, Ryan, and Canon. In an interview she had on "Red Table Talk" with Jada Pinkett-Smith last year, Ayesha opened up about being a superstar's wife.
The gorgeous woman revealed that she sometimes felt insecure because she thought she was not getting the same attention from men that Steph was receiving from women.
Steph and Ayesha will celebrate their tenth anniversary later in July. A ten-year-long marriage to a star like Steph is not a usual occurrence, but the two are making it work, and they seem to be serious about only letting death do them part.
Please fill in your e-mail so we can share with you our top stories!