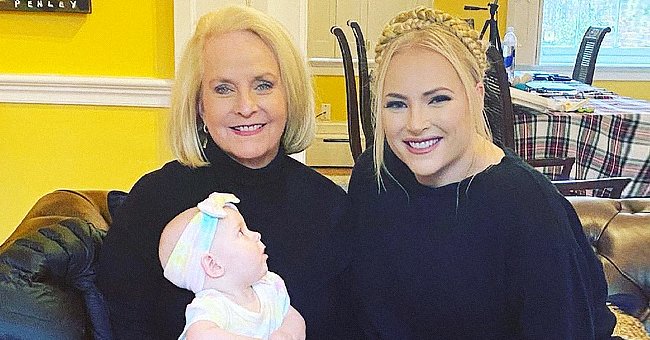 Instagram/meghanmccain
Meghan McCain's Fan Say Her Mom Cindy Is a Pro at Feeding Daughter Liberty in 3-Generation Pics
"The View" co-host Meghan McCain tugged at the hearts of her fans and followers with the sweetest photos of her and her mother, Cindy, doting over her infant daughter, Liberty.
"The View" co-host Meghan McCain recently melted the hearts of her many Instagram fans with the cutest 3-generation mother, daughter, and granddaughter snaps ever. Captioning her sweet post, the talk show host wrote: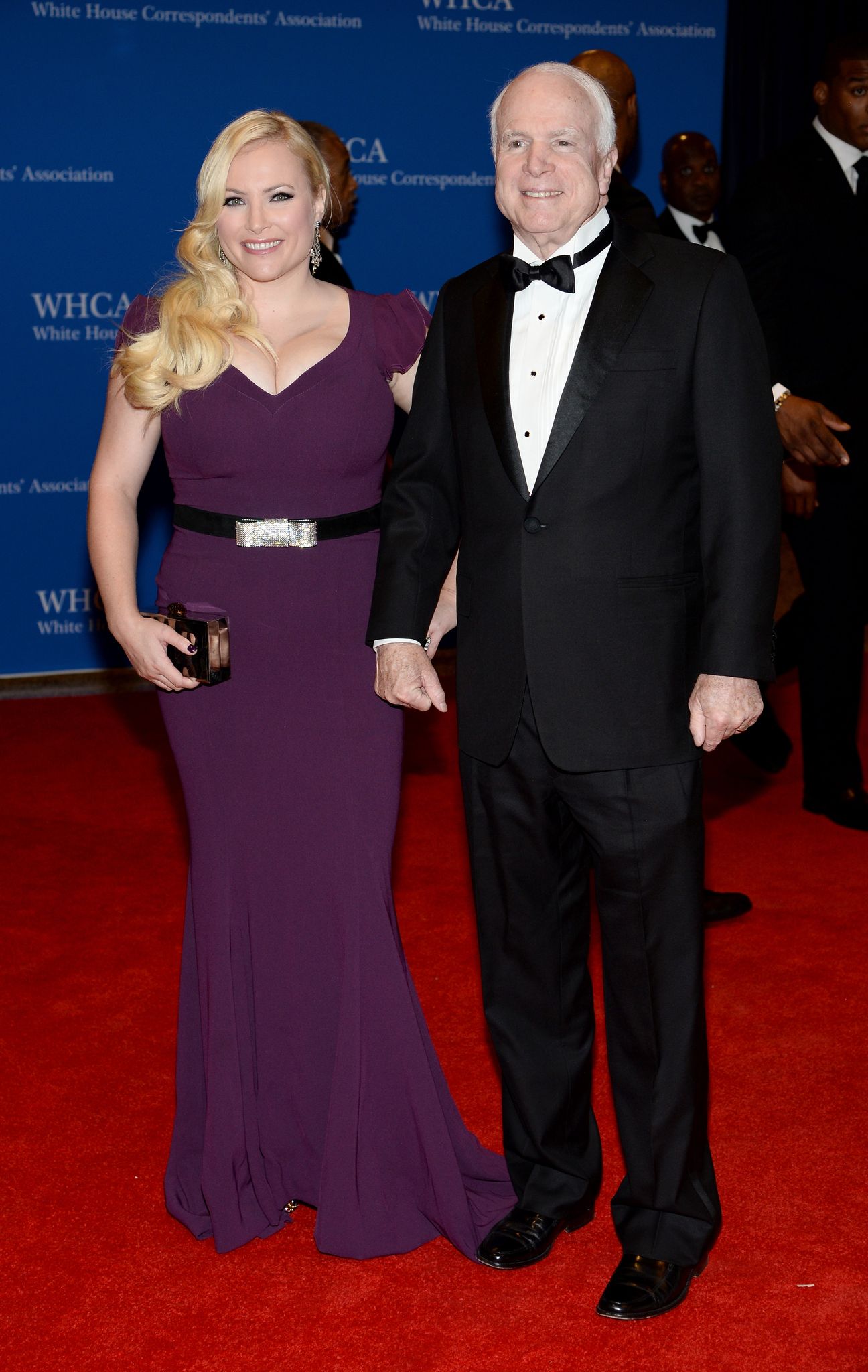 Megan McCain and Senator John McCain at the 100th Annual White House Correspondents' Association Dinner at the Washington Hilton on May 3, 2014 in Washington, DC | Photo: Getty Images
The beautiful photo Meghan shared featured her and her mother, Cindy, and her infant daughter, Liberty Sage McCain Domenech. The first photo in the post showed the three McCain women sitting together on a black leather couch.
Little Liberty sat in her grandma's embrace while staring at her mom in awe. Fans were quickly blown away by the incredible shot. In the second photo, Cindy was seen balancing Liberty on her leg while she fed her from a bottle.
Meghan sat opposite them in another chair, staring lovingly at the beautiful grandma-granddaughter duo. Fans were entirely captured by the sight and fell in love with the visible connection between them.
The comments were flooded with fans gushing over how Cindy looked like a pro while feeding Liberty. She has certainly had enough practice having raised four kids.
Liberty is surrounded by all the love a little girl could ever need, there is one person that her family would have loved her to meet.
Proving just how much of an expert Cindy is when it comes to babies, Meghan opened up about her mom, who has been so supportive in her early days of motherhood.
In an exclusive with People, she described the connection between her mother and daughter. The show co-host also revealed that her mom had been the one person she turns to with any questions about her daughter. She said:
"My mom knows every single answer to every baby question, it's crazy. I know she had four, but there are things…"
The new mom joked that it seemed like her mom had hypnotized little Liberty. The adorable tot, who was born in September 2020, is apparently obsessed with Cindy, who has now been aptly nicknamed the baby whisperer.
Although baby Liberty is surrounded by all the love a little girl could ever need, there is one person that her family would have loved her to meet. Meghan's father, Senator John McCain, passed away in August 2018, a year after being diagnosed with stage 4 cancer.
As though the little one is aware of her grandfather's absence, Meghan recently revealed that she often catches her daughter staring at a portrait of the late John.
Late in February, Meghan took to Instagram to share an emotional graveside tribute to her late father. She posted a picture of John's headstone surrounded by tiny American flags and, most importantly, two photos of the granddaughter he never got to meet.
Liberty might not have met her grandpa, but with the help of Cindy, the ultimate baby whisperer, and everyone else around her, she will be loved unconditionally.
Please fill in your e-mail so we can share with you our top stories!