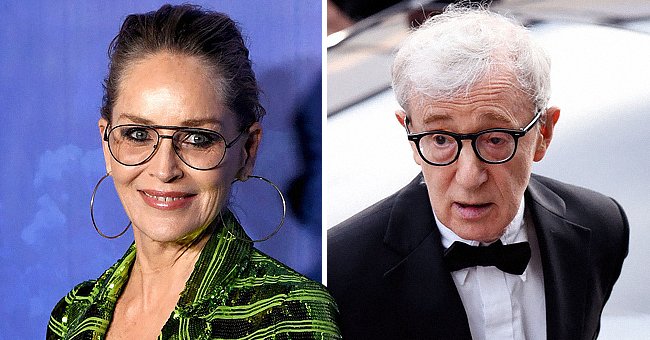 Getty Images
Sharon Stone Defends Woody Allen as She Calls Him Professional Amid Controversial Allegations
Sharon Stone talked about her great experience working with director Woody Allen during an interview: "I have zero of those experiences to report."
After the HBO documentary "Allen v. Farrow" premiered, many rallied behind Woody Allen's back to show support and share their own narratives about how professional and kind he was behind-the-scenes.
Most recently, Sharon Stone appeared on SiriusXM's "The Michelle Collins Show" to talk about "The Beauty of Living Twice" and touched on her own experience working with the famous film director.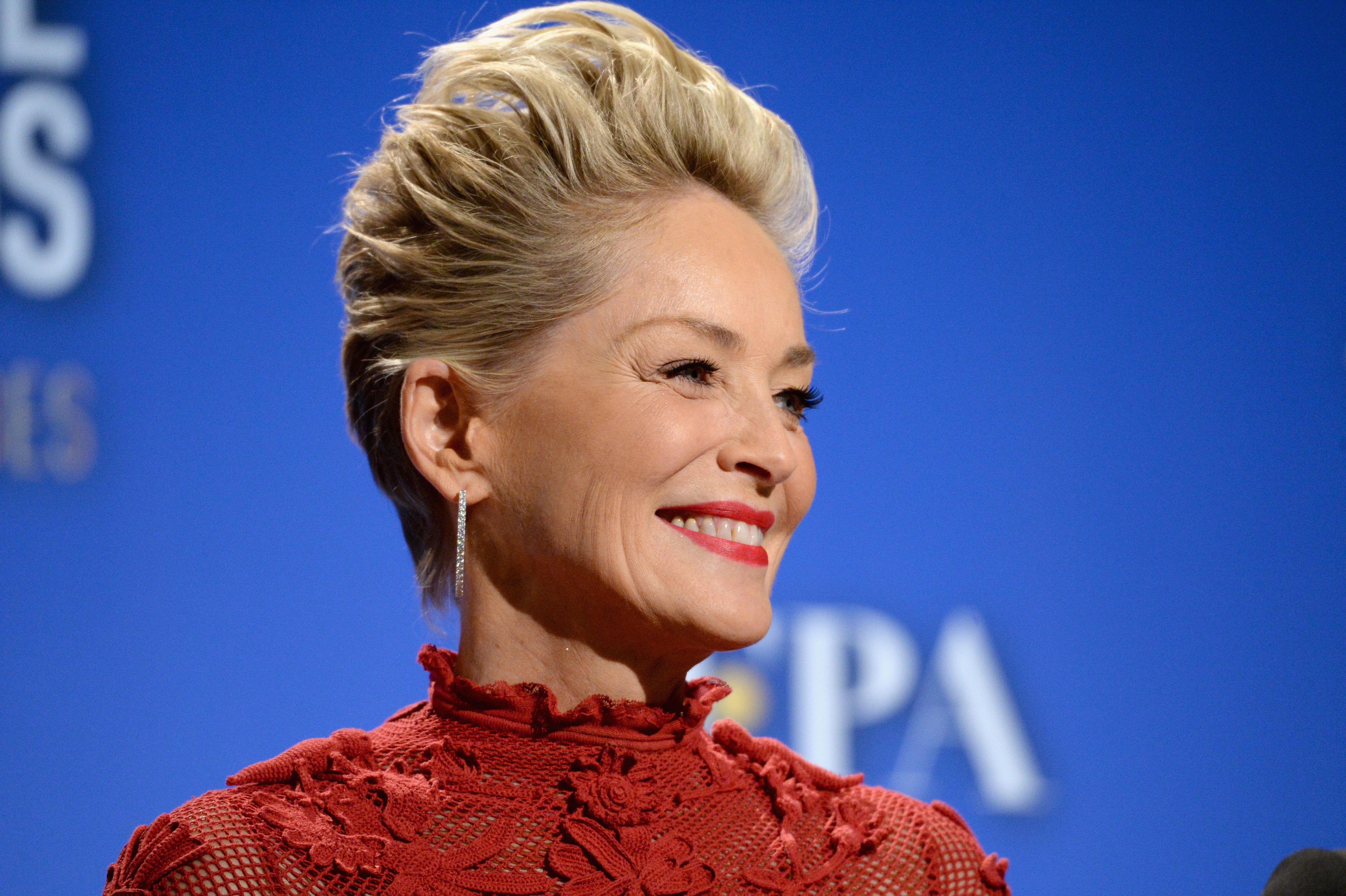 Sharon Stone during Moet & Chandon Toasts The 75th Annual Golden Globe Awards Nominations at The Beverly Hilton Hotel on December 11, 2017 in Beverly Hills, California. | Source: Getty Images
According to the actress, Allen showed nothing but professionalism as colleagues and had nothing but beautiful words to describe the creative man. She told the host:
"I can say that while the documentary may very well be a hundred percent true, it is not my experience [...] He was extraordinarily encouraging to me."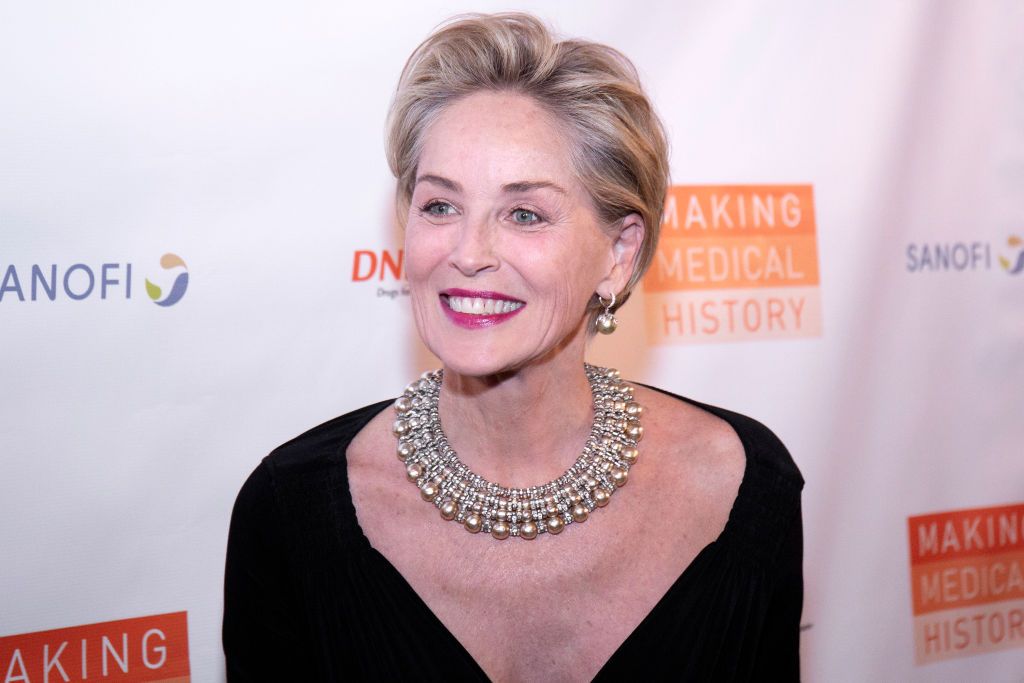 Sharon Stone during the Drugs For Neglected Diseases Initiative's Inaugural Making Medical History Gala at The Bowery Hotel on October 24, 2018 in New York City. | Source: Getty Images
Stone was only 19 years old when she began working with the director. Another Hollywood star, Scarlett Johanson, also defended Allen following the docuseries' release, calling him a great and respectful man.
Months later, then-seven-year-old Dylan Farrow accused his adopted father of sexual assault.
"The Avengers" star believes Allen's narrative and said that she would love to work with him again. According to the actress, Allen is a good friend she had worked closely with in the past.
Because of her experiences, she finds no reason to doubt Allen and can't simply believe any narrative that comes out. However, she also noted that her stance does not mean or imply the lack of support for women.
The documentary includes interviews with Allen's ex-wife and adopted daughter, Mia and Dylan, and Dylan's brother and New Yorker journalist Ronan Farrow, alongside legal and psychological experts.
Allen and Mia shared several kids, one biological, Ronan, and two adopted, Moses and Dylan. Mia also had three biological kids from her previous relationship, Matthew, Sascha, Fletcher, three adopted children, Lark Song, Summer Song, and Soon-Yi.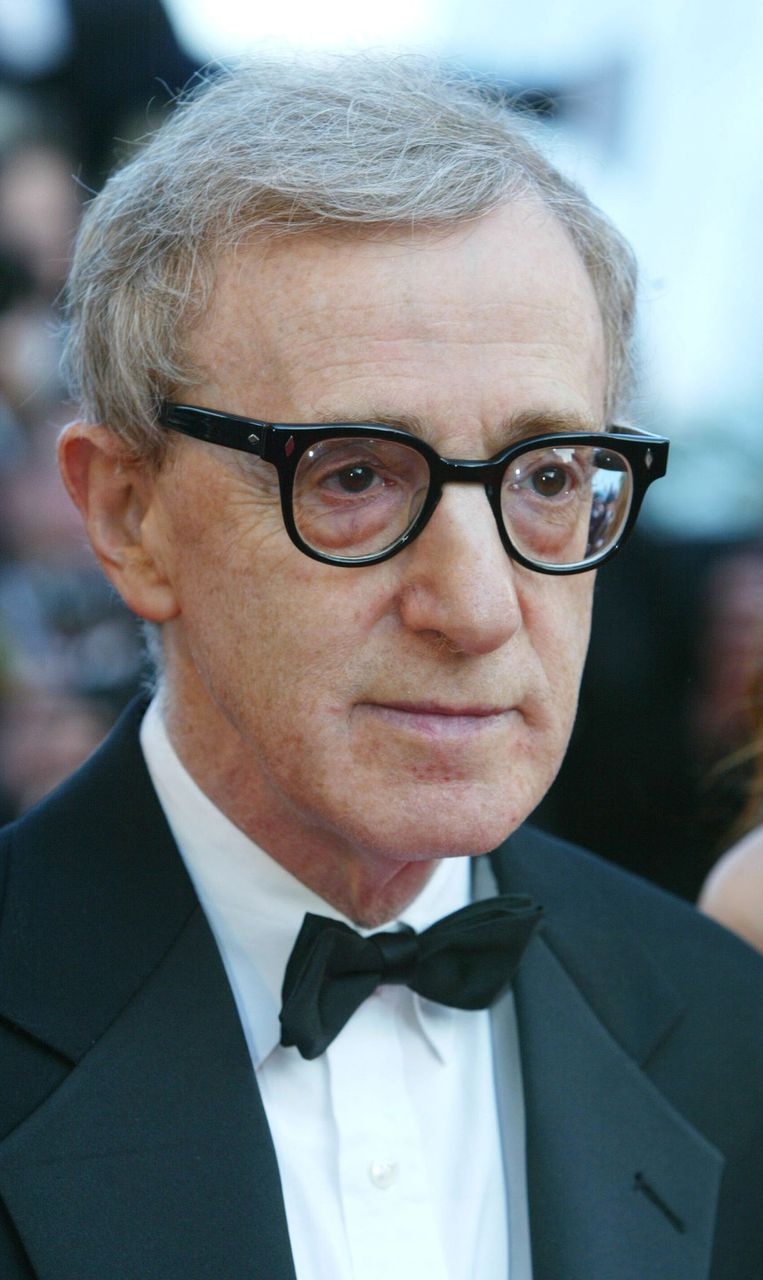 Woody Allen during the opening ceremony of the 55th International Film Festival May 15, 2002 in Cannes, France. | Source: Getty Images
In the '90s, Allen began a relationship with his stepdaughter, Soon-Yi, who was about 20 at that time. The following year, Mia discovered nude photos of Soon-Yi taken by Allen, which simply broke her heart.
Months later, then-seven-year-old Dylan Farrow accused his adopted father of sexual assault. However, the star director denied all allegations and continued living his life with Soon-Yi, whom he eventually married.
Please fill in your e-mail so we can share with you our top stories!