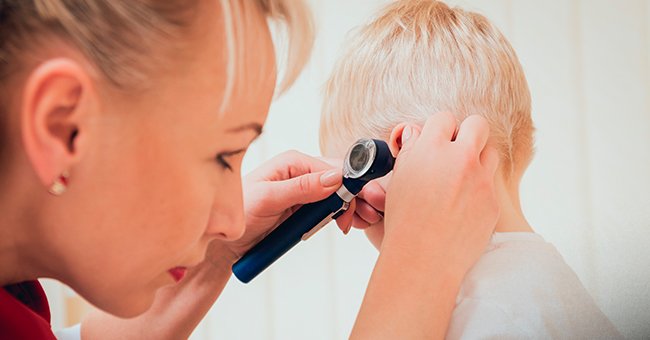 Shutterstock
Daily Joke: Little Johnny Was Dealing with an Ear Infection
Little Johnny had to visit a hospital with his mom and had a hilarious comment written on his medical prescription.
Children are often hilarious without knowing it because of their innocent remarks. However, adults can be pretty funny the same way, especially when much is expected from them but show a lack of common sense.
Today's joke stars little Johnny, who recently contracted an ear infection. His mother brought him to the hospital to see a pediatrician to sort things out and get the necessary medications.
After checking little Johnny's ear, the doctor professionally gave his comments and questions. He then asked little Johnny, "Is there anything you are allergic to?" The lad nodded and whispered in the doctor's ear.
The pediatrician proceeded to write a prescription and handed it to little Johnny's mother, who folded it and placed it inside her purse without looking at the needed medication and treatment.
The mother and son then went to the local pharmacy and handed the prescription. The pharmacist took a look and commented on the unusual food-drug interaction the patient likely had.
Little Johnny's mother looked confused until the pharmacist showed him the label on the bottle. As per the pediatrician's instructions, it read, "Do not take with broccoli."
Similarly, a middle-aged woman went to the doctor for her annual check-up. As per consulting, the doctor said she seemed to have a heart problem and prescribed her medication for two weeks before returning. He added:
"Most importantly of all, don't climb any stairs."
Bewildered, the woman claimed that she lived in a two-story house and needed to use the stairs. However, the doctor repeated that it was essential for the patient not to climb any stairs.
After two weeks, the woman came back, and the doctor happily said she was healthy. The patient then asked if she could use the stairs again, to which the doctor said it would no longer be a problem.
"Good," the woman replied. "Because I was getting tired of climbing up that drainpipe every night." Did you like today's joke? For more laughs, find out what happened to a woman who visited The Husbands Store.
Please fill in your e-mail so we can share with you our top stories!