Bindi Irwin & Her Husband Chandler Powell Welcome 1st Child on Their 1st Wedding Anniversary
Bindi Irwin and her husband Chandler Powell welcomed their daughter on their first wedding anniversary. The new parents sweetly introduced their bundle of joy to the world.
Bindi Irwin and Chandler Powell are officially parents! The much-anticipated arrival of their daughter finally happened, and the couple couldn't be more thrilled. The new parents introduced their daughter in the early hours of today.
Sharing a heartwarming photo of them cradling their newborn alongside an image of her cute onesie and a name card, Bindi revealed that their daughter arrived on the date of her first wedding anniversary to Powell.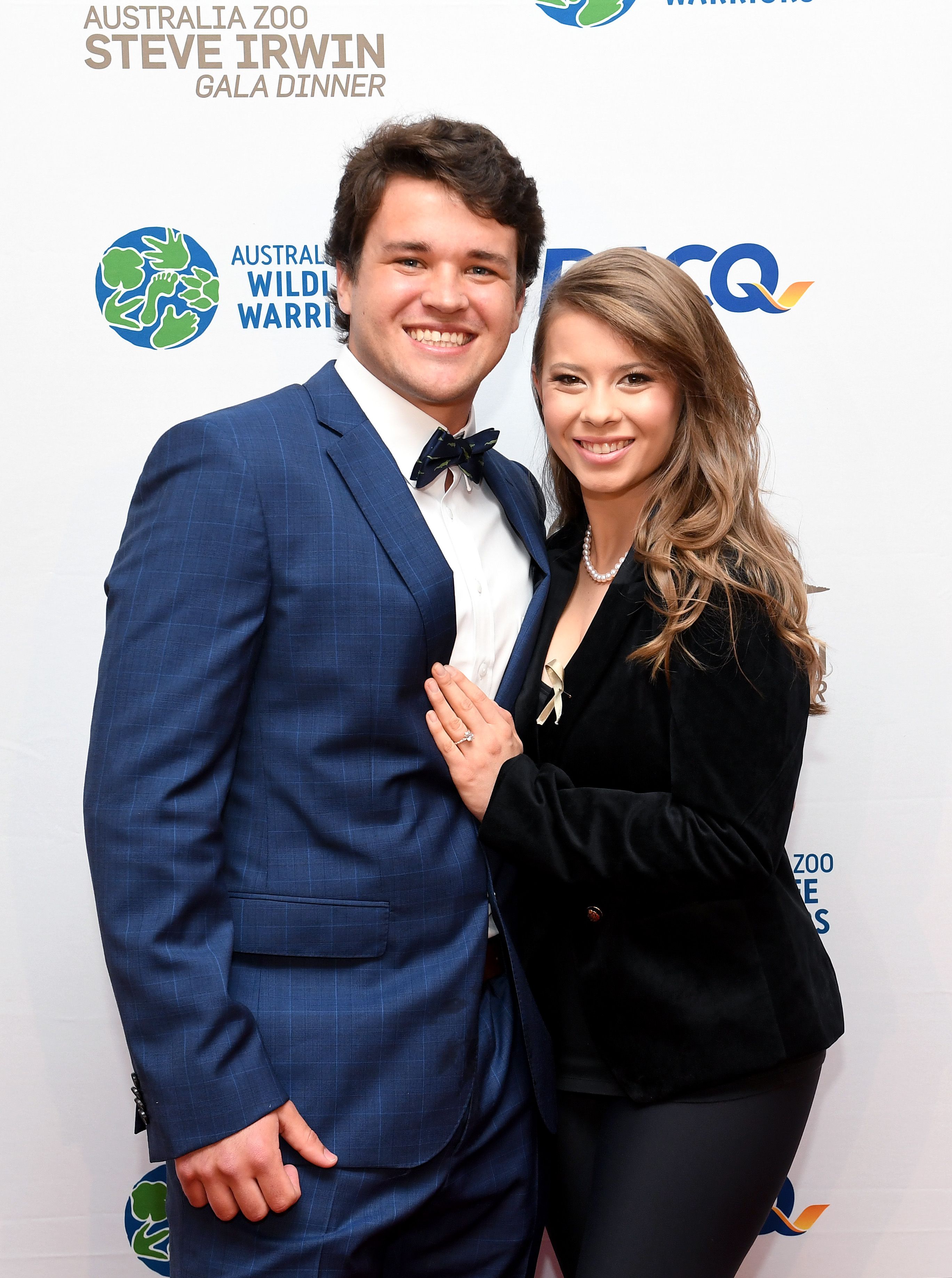 The proud mother revealed that she was celebrating the two loves of her life on March 25 — her husband and her daughter — before opening up about the special names they chose for their baby girl. She wrote: 
"Our graceful warrior is the most beautiful light. Grace is named after my great-grandmother and relatives in Chandler's family dating back to the 1700s."
Bindi shared the unique meanings behind Grace's middle names, Warrior and Irwin, saying it was a special tribute to her late father, Steve Irwin. She explained that it honored her dad's legacy as a wildlife warrior.
Last month, Bindi revealed that she and Powell wouldn't name their daughter until she arrived.
She noted that Grace took her father's last name and his kind heart before talking about the overwhelming love she feels at having her daughter in arms. She concluded, praising baby Grace for arriving at the perfect time. 
Other members of the Irwin Clan, her brother Robert Irwin and her mother Terri Irwin took to social media to celebrate the newest addition's arrival. Robert shared a photo of him doting on his niece.
In the caption, he gushed about the exciting journey of becoming an uncle while congratulating Bindi and Powell. First-time grandmother Terri confessed that she was ecstatic and hopeful that her granddaughter would continue Steve's legacy.
Last month, Bindi revealed that she and Powell wouldn't name their daughter until she arrived. However, she did note that her late dad influenced the fun nickname, "Baby Wildlife Warrior," which would eventually be reflected in her name.
Love is not a big enough word. My heart is so incredibly happy. And I know that Steve would be beyond proud. Grace is the next generation to continue his mission and message of conservation. She chose her parents wisely. Bindi and Chandler are already the best parents ever! https://t.co/mmvXFGz4Gm

— Terri Irwin (@TerriIrwin) March 26, 2021
After years of dating, Bindi and Powell walked down the aisle on March 25, 2020, in an intimate ceremony at the Australia Zoo.  She shared a photo of the secret nuptials on social media. Congratulations to the couple.