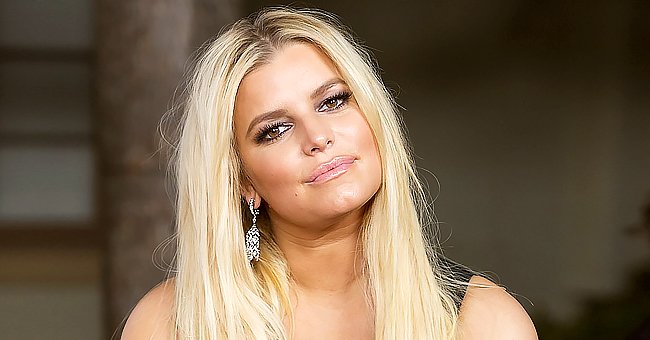 Getty Images
Jessica Simpson on Whether She Has Thought about Alcohol Amid the COVID-19 Pandemic
Jessica Simpson opened up about staying sober with her husband amid the COVID-19 pandemic: "I romanticized the pain I liked to hold on to."
Jessica Simpson has proven her talent as a singer, actress, fashion designer, and lately, an author following the release of her memoir, "Open Book." The novel talks much about the star's career, family, and journey towards sobriety.
Many applauded Simpson for sharing her story to the public and committing to a better life despite the challenges. During a virtual interview on "The Tamron Hall Show," the "Take My Breath" away artist revealed what staying sober was like amid the pandemic.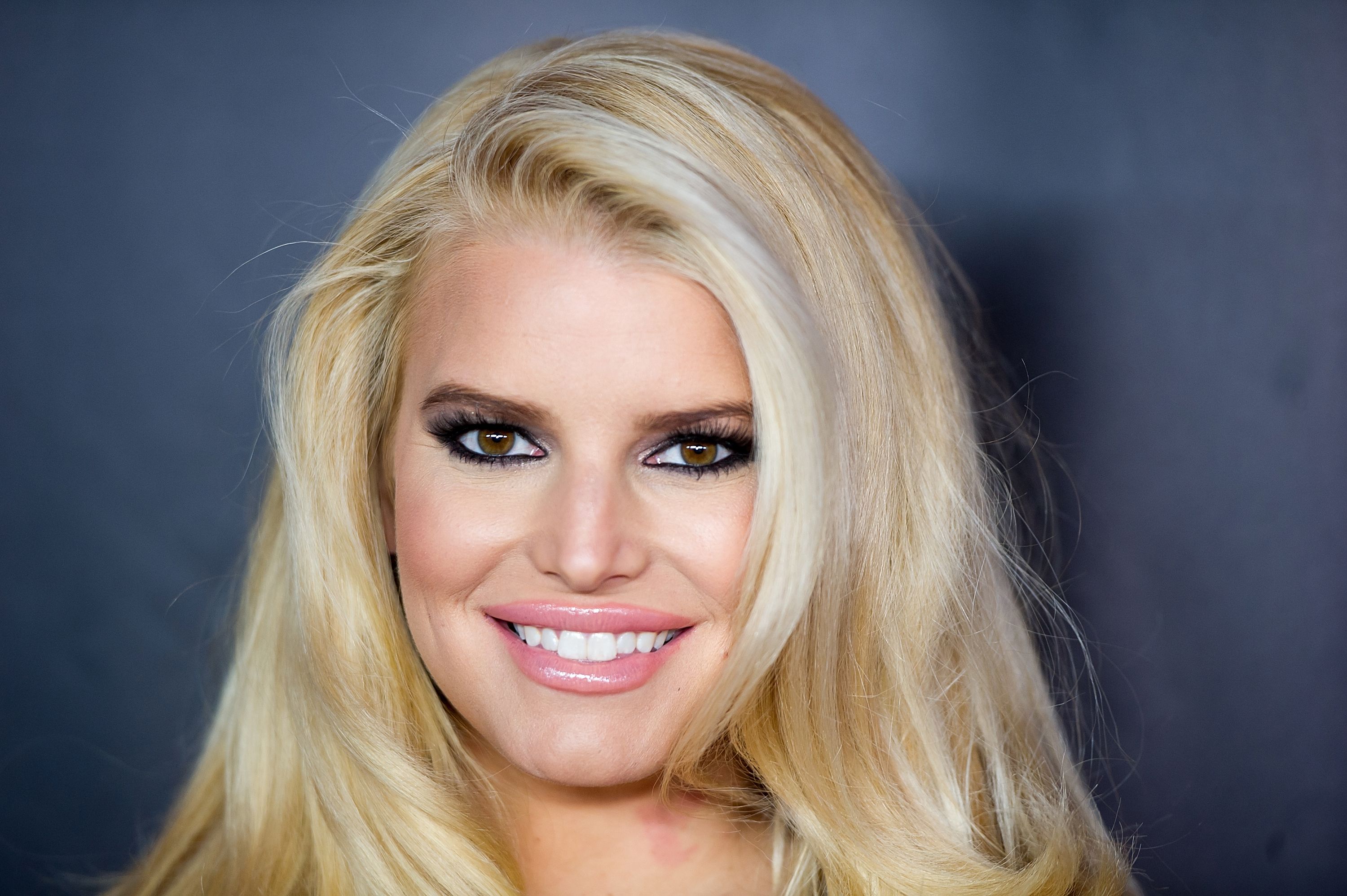 Jessica Simpson during the 27th Annual Footwear News Achievement Awards at the IAC Building on December 3, 2013. | Source: Getty Images
The 40-year-old revealed that giving up alcohol was not the difficult part of her journey, nor was it challenging to keep thoughts of consumption away from her head. Simpson further explained:
"I have not thought about alcohol [...] Alcohol was an easy thing for me to give up. It was holding onto how I romanticized the pain I liked to hold on to."
People have asked the actress about her urge to drink during the pandemic while her little kids were active in the house all day, but Simpson was always glad to say she has not wanted to drink since her sobriety began.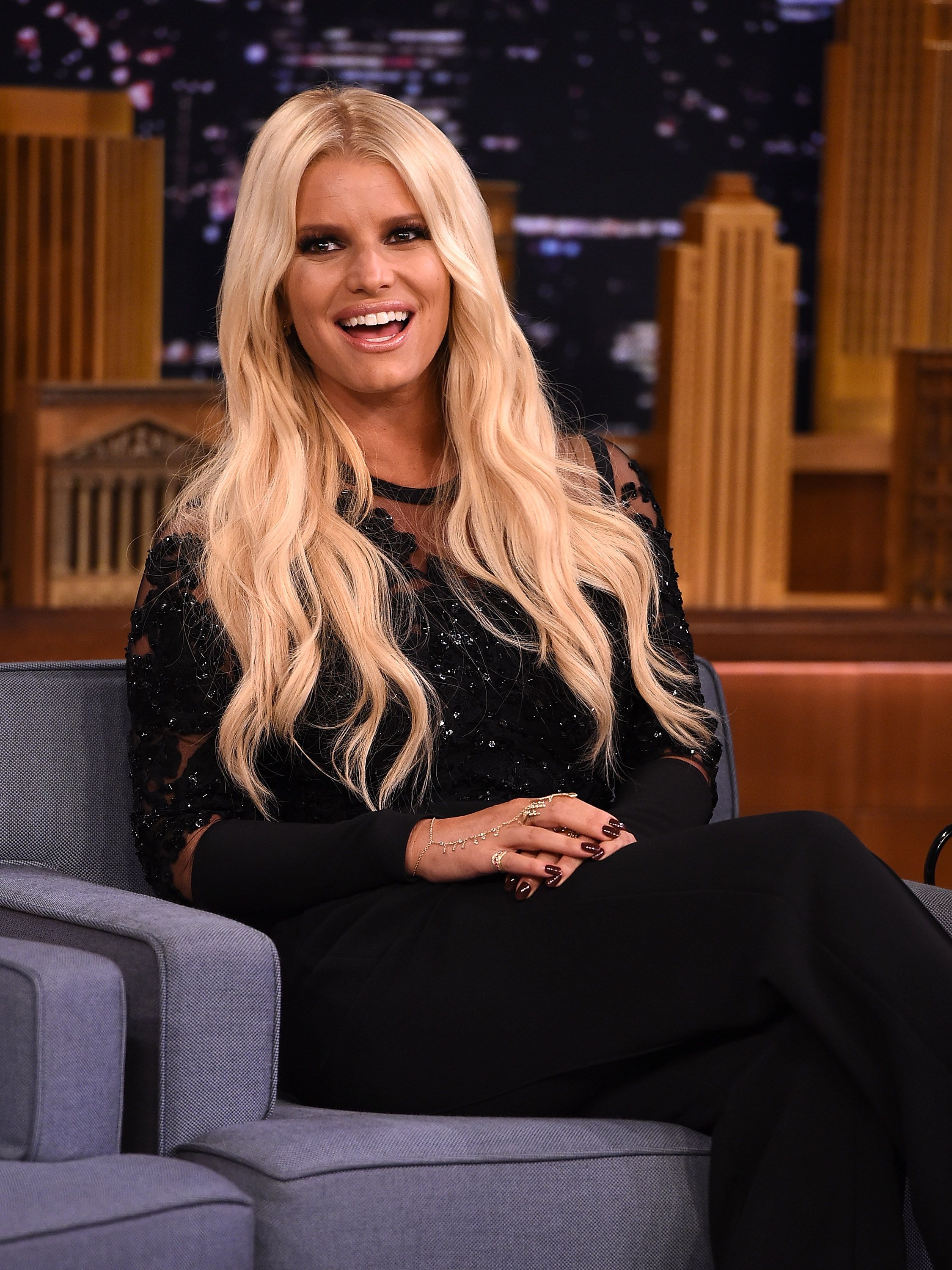 Jessica Simpson during "The Tonight Show Starring Jimmy Fallon" at Rockefeller Center on September 8, 2015, in New York City. | Source: Getty Images
The "Employee of the Month" star's husband, Eric Johnson, has been supportive since the beginning of her journey, even joining her by giving up alcohol as well. For Johnson, making his wife feel like she wasn't alone made it much more manageable.
The "I Wanna Love You Forever" artist claimed that Johnson went through every emotion and chapter with her.
Simpson, who shares three kids with him, Ace Knute, Maxwell Drew, and Birdie Mae, had nothing but praises for her husband. In a previous interview, she referred to him as the best dad in the world.
The Hollywood star got sober in 2017 with the help of therapy and supportive people behind her. At one point in her life, she used alcohol and pills to drown ill feelings but soon realized it was time for a change.
"I was at that point in my life where my kids were growing older and they were watching every move that I made," Simpson said. "I wanted to understand myself because I didn't even realize how much I was drinking and how much I was suppressing."
Being sober has done wonders for the doting mom. Sobriety made her strong to face any challenges that come her way, knowing she no longer has an escape to numb all the emotions she may feel.
Simpson's "Open Book" shared more details about her story, together with her husband played a significant role in the writing process. The "I Wanna Love You Forever" artist claimed that Johnson went through every emotion and chapter with her.
The singer's relationship with her ex-husband, Nick Lachey, was also included in the story after being married for three years and three seasons of their reality series, "Newlyweds: Nick and Jessica."
Simpson's children also had a special place in her novel as the title perfectly explains their relationship. According to the author, she hides nothing from her kids, be it happy moments or painful experiences.
Please fill in your e-mail so we can share with you our top stories!