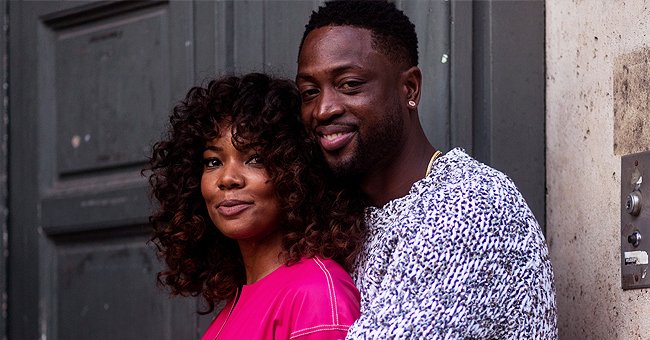 Getty Images
Gabrielle Union & Dwyane Wade Rock Matching Straw Hats in a Funny Photo with Daughter Kaavia

Gabrielle Union and her husband Dwyane Wade looked adorable as they rocked matching straw hats alongside their daughter Kaavia James in new images on Instagram.
Gabrielle Union and Dwyane Wade have a lovely family they never shy of putting on social media. The social media pages of both are filled with adorable moments of themselves and their children, especially their daughter Kaavia James.
In a recent story shared on Instagram, Wade posted pictures of himself, Union, and Kaavia looking cute as they wore matching straw hats and posed for pictures that he took.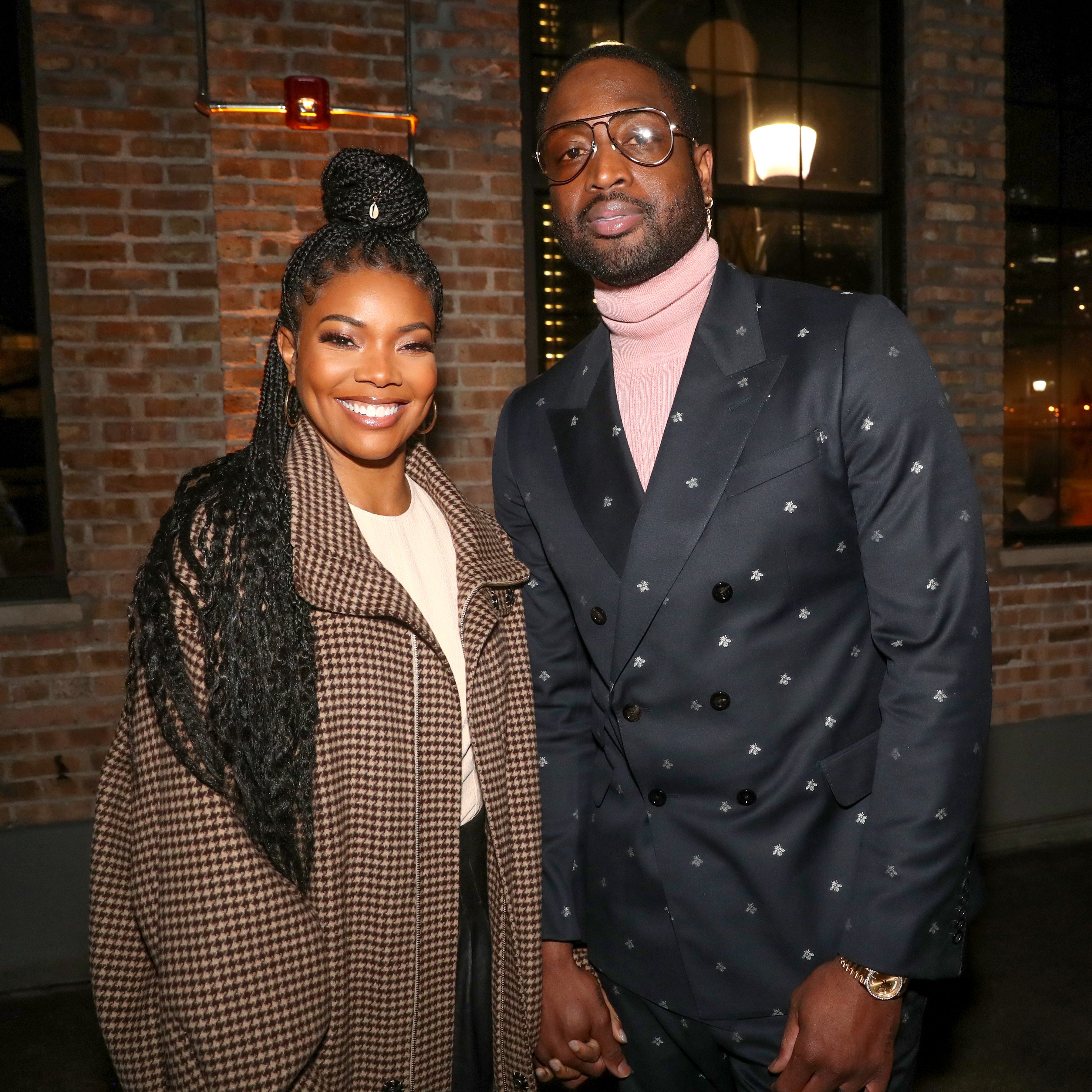 Gabrielle Union and Dwyane Wade attend Stance Spades at NBA All-Star 2020 on February 15, 2020. | Photo: Getty Images
The first post showed the trio standing in front of what looked to be a full-length standing mirror, while Kaavia stood in the middle with her parents on both sides.
The tot wore black joggers and a black sweatshirt alongside the straw hat; she had on bee-eyed sunglasses that matched the ones her parents wore.
On the other hand, Union looked cute in an all-white overall that had a skull drawing; she matched it with brown boots and a blue head bow.
For the picture, Wade matched Kaavia in color, but his was more of a tracksuit. He wore brown Crocs and his white socks can also be seen as he leaned against the wardrobe in the background with a hand in his pocket.
Another post made by Wade showed Kaavia and Union sitting in a bathtub while smiling as they posed for a selfie he took. He let his followers in, saying that Kaavia had wanted all of them to get into the tub with her.
Kaavia, who has been nicknamed "Shady Baby," was the inspiration for the book "Shady Baby."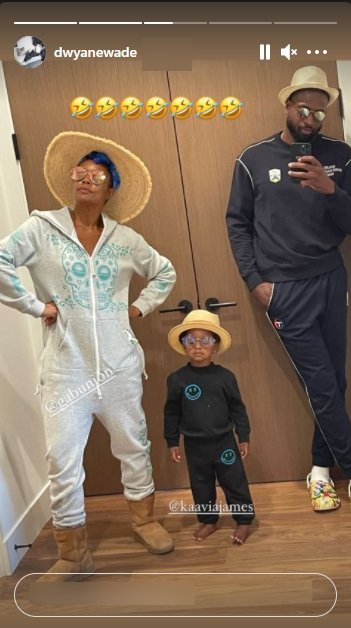 Dwyane Wade shares mirror selfie with his wife Gabrielle Union and their daughter Kaavia wearing matching hats. | Photo: Instagram/dwyanewade
Recently, the couple had expressed via social media that they were looking to get cleats for Kaavia, who turned two last year. This was said alongside a video they posted of the tot showing off her football skills.
In the clip, Kaavia could be seen trying to dribble the ball with her two feet as she played alongside her mother, who showed she was a pro at handling the ball.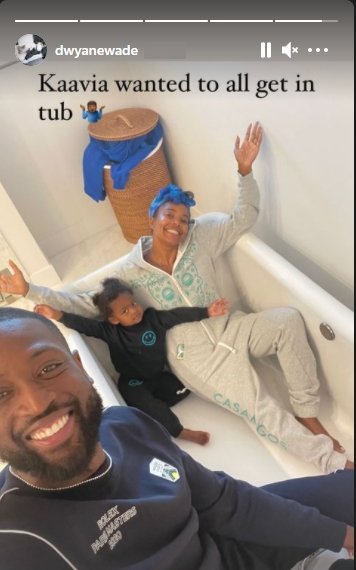 Dwyane Wade shares a cute picture of his wife Gabrielle Union and daughter Kaavia together in a bath tub. | Photo: Instagram/dwyanewade
Wade was also in the clip as he was the one who passed the ball to Kaavia in the first place. After a while, his voice could be heard in the background, encouraging her as she moved around with the ball.
Union and Wade, who first met at a Super Bowl party in 2007, welcomed Kaavia in 2018 with the help of a surrogate. This was due to Union experiencing fertility issues she had no control over.
Last year when Kaavia turned two, her parents took to their social media platforms to talk about how she had brought so much joy and happiness to their lives.
Kaavia, who has been nicknamed "Shady Baby," was the inspiration for the book "Shady Baby," written by Wade and Union. The children's book was illustrated by Tara Nicole Whitaker and is set to be released on May 18 by HarperCollins Publishers.
Please fill in your e-mail so we can share with you our top stories!