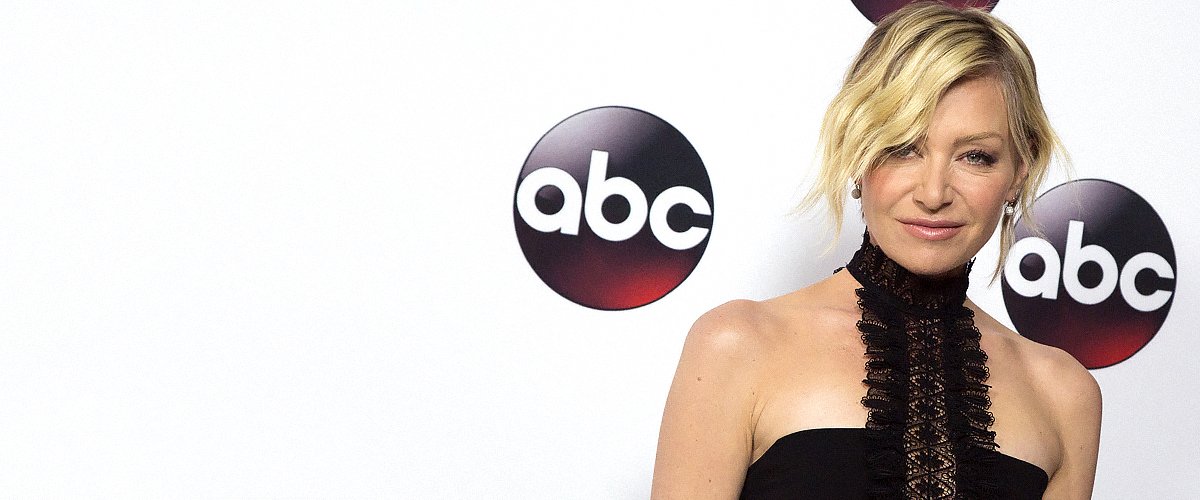 Getty Images
Portia de Rossi Had a Husband before Ellen DeGeneres — Who Is Her Ex-spouse Mel Metcalfe III?
Long before becoming one half of the most famous lesbian couple in the world, Ellen DeGeneres's wife, Portia de Rossi, was married to a man, Mel Metcalfe III.
Former model and actress Portia de Rossi has been married to television personality Ellen DeGeneres since 2008. Many know the pair as the most famous lesbian couple in the world, owing to DeGeneres's public outing in 1997 and their long-lasting marriage.
However, before crossing paths with her future wife and soulmate, the 48-year-old had a husband, to whom she was married for three years. His name is Mel Metcalfe III, and like de Rossi, he has a foot in the entertainment industry.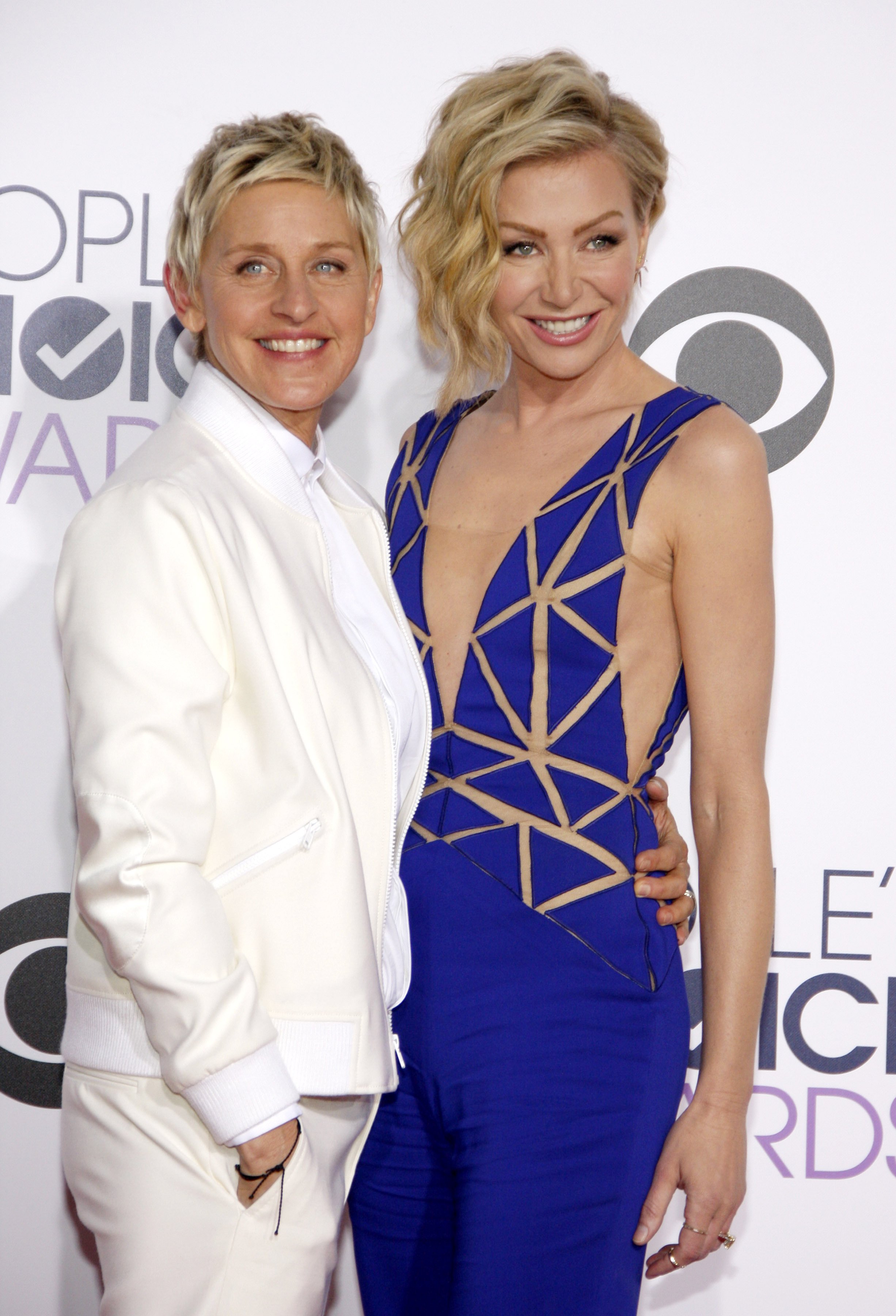 Ellen DeGeneres and Portia de Rossi at the 41st Annual People's Choice Awards at the Nokia L.A. Live Theatre in Los Angeles on January 7, 2015 | Photo: Shutterstock
Mel Metcalfe III is an actor, producer, director, and documentary filmmaker, with experience in editing and cinematography. His IMDB page credits him with such films as "Holiday on the Moon," "The Art of the Doll Maker," and "Requiem."
Their marriage has been plagued with divorce rumors over the years
Metcalfe's works in entertainment also exposed him to the Art Department and the electrical and camera departments. He has been married to cinematic director and creative animator Renee Kappos since 2006.
MEL METCALFE'S LIFE TODAY
While the latest credits on Metcalfe's IMDB profile were from 2011, one aspect of his life today remains clear. That is his marriage to Kappos. The producer and Kappos hooked up following his bitter divorce from De Rossi.
Soon after, the duo exchanged vows, beginning their lives together. In 2020, Metcalfe's wife, who is a graphic animator at Storm Ryder Productions, according to her LinkedIn profile, celebrated their 14th wedding anniversary on social media.
She posted a picture of them kissing from their 2006 wedding, alongside a touching tribute to mark their big moment. Kappos also buttressed in the post that there was no one on earth she'd rather spend her life with.
Interestingly, the cinematic director, Kappos was formerly married to de Rossi's brother, Michael Roger, making the circumstances of her union with Metcalf more complicated.
DE ROSSI'S MARRIAGE TO METCALFE
The 48-year-old icon tied the knot with Mel Metcalfe III in 1996. Reportedly, the former model only walked down the aisle with the documentary filmmaker to secure her green card.
However, as their marriage progressed, Portia de Rossi felt bad about her motive because she developed a great caring relationship with her husband. Eventually, their marriage came to an end in 1999, with the producer eloping with Kappos, who was then married to de Rossi's brother.
In her book, "Unbearable Lightness: A Story of Loss and Gain," Ellen DeGeneres's wife explained how her first marriage took a devastating turn and ended on an ugly note.
De Rossi recounted how Metcalfe stole her brother's wife. The book went into details about how Kappos suddenly sabotaged her marriage to Rogers as soon as Metcalfe walked out of de Rossi's life for good.
Soon after, the pair took off together. Having lost their marriages at the same time, Rogers moved in with his sister. They kept each other company while commiserating their losses.
Although neither expected such betrayal, de Rossi admitted the signs were glaring. Kappos' seductive dressings around Metcalfe should have especially suggested a budding personal partnership between the duo.
COMING OUT AND FINDING LOVE
De Rossi's experience in her first marriage helped her finally accept she was a lesbian. Soon after admitting her sexuality to herself, the star explored same-sex relationship with filmmaker Francesca Gregorini.
They reportedly dated for four years before calling it quit, all the while, keeping their romance under the radar. Although she met DeGeneres in 2000, one year after her divorce, it took four years for the couple to kick off their romance.
De Rossi once admitted to experiencing love at first sight with the Daytime show host, who became the most famous lesbian in the world when she came out publicly on the Times.
Ellen Degeneres and Portia de Rossi began dating in 2004. However, it took the actress one month to publicly come out. Opening up in a 2013 interview about the moment she summoned the courage to publicly identify as a lesbian, she recalled:
"When I really truly came out was at the Golden Globes, when 'Arrested Development' was nominated. Ellen and I had been together for a month..."
She ended up attending the show and met up with the world-famous lesbian afterward despite the vast press coverage. Going further, de Rossi disclosed that the moment not only marked their first public outing as a couple, but it also represented her first time stepping out as a gay woman.
HER MARRIAGE TO DEGENERES
The lovebirds exchanged vows in August 2008, in an intimate ceremony, shortly after the Supreme Court legalized same-sex marriage. Portia de Rossi and Ellen Deveneres' wedding took place in their home in Beverly Hills, California.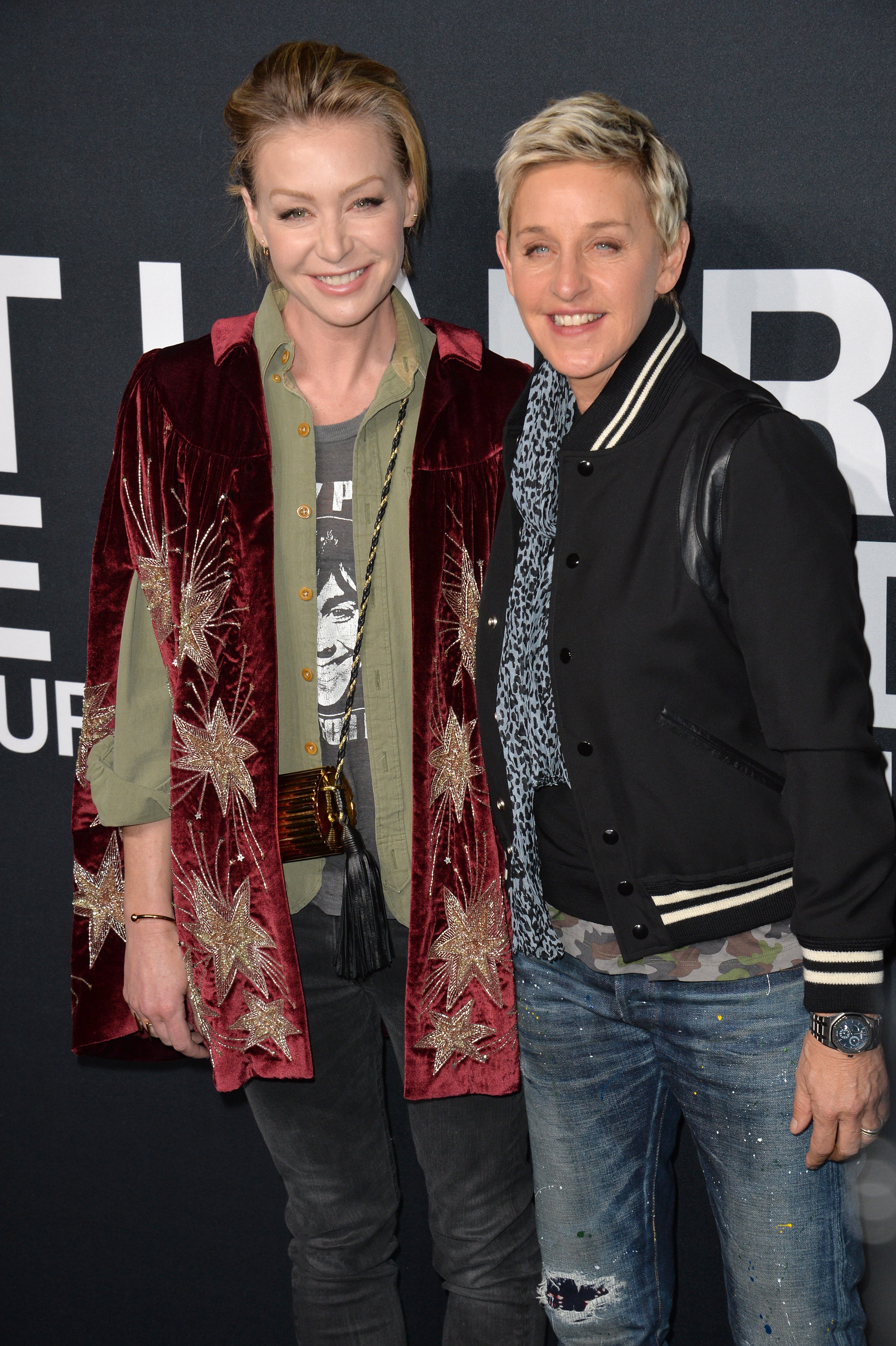 Portia de Rossi & Ellen DeGeneres arriving at the Saint Laurent at the Palladium fashion show at the Hollywood Palladium | Photo: Shutterstock
Two years after legalizing their union, de Rossi filed a petition to legally adopt her wife's last name. The petition was granted a month later, giving the Hollywood icon the monicker, Portia Lee James DeGeneres.
But the couple has defied naysayers and remained the ultimate sweethearts, with the Daytime host admitting her wife was the rock that kept her going through tough times.
Although Portia de Rossi's marriage to Metcalfe III ended on a terrible note, it undoubtedly worked out in her favor, leading her into the arms of her one true love, DeGeneres.
Please fill in your e-mail so we can share with you our top stories!