2 People Dead and 8 Injured during Shootings at Virginia Beach Oceanfront
Two people lost their lives, and eight others were left injured after multiple shootings, one of them involving a police officer, broke out at Virginia Beach Oceanfront on Friday night.
Police Chief Paul Neudigate, from the Virginia Beach Police Department, said that authorities were contacted regarding an initial shooting at 20th Street and Atlantic Avenue.
According to Neudigate, one of the fatal victims, a male whose identity is yet to be revealed, was shot by one of the police officers, while the other victim, a woman, perished at the scene.
JUST IN from @VBPD They are investigating a shooting involving several victims with possibly life-threatening injuries. Large police presence at the oceanfront between 17th and 22nd St @CityofVaBeach @WAVY_News pic.twitter.com/0nRkrwJ9jM

— Brett Hall (@BrettHNews) March 27, 2021
A SECOND SHOOTING
It has been reported that after being called to check out the first shooting, officers were forced to respond to additional gunfire near 20th Street and Pacific Avenue.
Dale Gauding, a spokesperson for the Sentara Virginia Beach General Hospital, claimed that the facility was treating six of the eight people injured.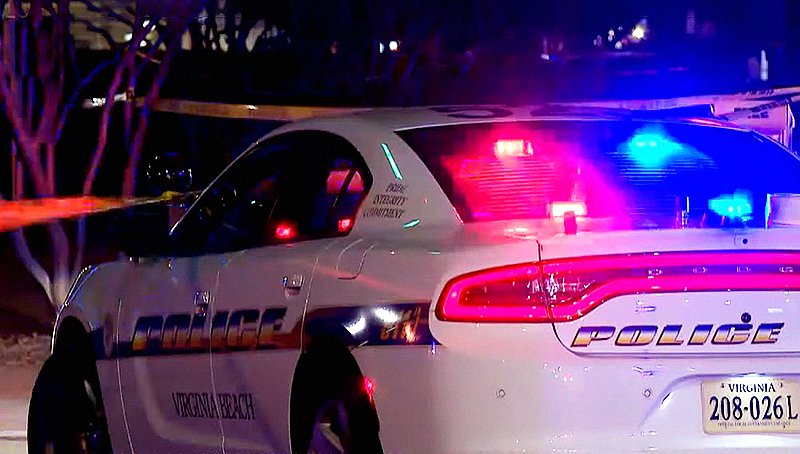 The other two victims were transported to Sentara Norfolk General Hospital and Sentara Princess Anne Hospital. The latter has already been discharged.
Earlier this week another shooting took place in Boulder, Colorado.
A BUSY NIGHT
Following the shootings, Police Chief Neudigate spoke to the press at around 1:45 a.m., stating that the scene was "stable" and under control and that it was "a very chaotic night in the Beach."
The authorities will continue to investigate the case, and the officer involved in the shooting is expected to be placed on administrative assignment, a standard procedure.
A view from 20th and Pacific Ave @CityofVaBeach Oceanfront. Not sure I've ever seen a scene this big @WAVY_News pic.twitter.com/YrCwqR7Kve

— Brett Hall (@BrettHNews) March 27, 2021
VIOLENT TIMES
Earlier this week, another shooting took place in Boulder, Colorado. A man, identified as Ahmad al Aliwi Alissa, opened fire inside a grocery store, killing a total of ten people.
One of the victims was Eric Talley, the first police officer to arrive at the scene. The 51-year-old has been hailed a hero, and his passing was mourned by not only family and friends but also people online.