Jamie Foxx's Daughter Corrine Embraces Her Natural Curls & Admits to Previously Hating Her Hair
Corinne Foxx, daughter of Hollywood icon Jamie Foxx, has been an inspiration to young Black women. In her latest Instagram post, she stressed the importance of embracing one's natural hair.
Legendary actor Jamie Foxx's beautiful daughter Corinne Foxx is a role model for young Black women. In a recent Instagram post, the 26-year-old actress opened up about previously hating her curly hair. 
The young star uploaded three close-up photos and a video showing off her natural curls. She effortlessly exuded elegance in a white top and adorned herself with gold necklaces and hoop earrings.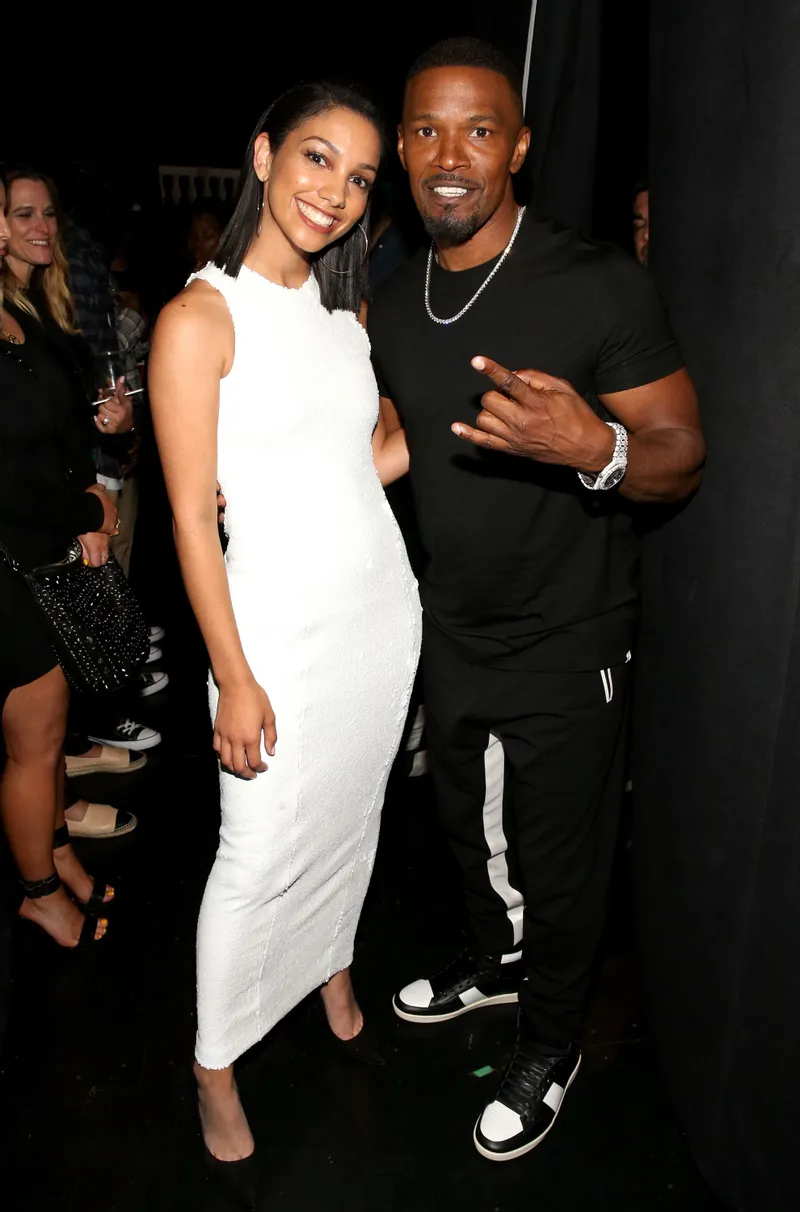 The rising entertainer looked stunning as she gave a wide smile to the camera. In her lengthy caption, she wrote about her experience as a Black woman with curly hair. 
"A year ago today, I embarked on a journey of self-discovery, self-love and acceptance."
According to Corinne, she feared and hated her own hair because of society's beauty standards. Yet, the "Beats Shazam" star came to fully embrace her natural look thanks to brave Black women in Hollywood.
Corinne thanked Trace Ellis Ross and Yara Shahidi in her post for letting her know she doesn't have to be boxed into one definition of beauty. That was when she decided not to straighten her hair. 
The Oscar winner praised his daughter last year for her accomplishments despite the COVID-19 pandemic.
The young model also had a photoshoot to mark her first year of completely embracing her natural beauty. Corinne added that it felt liberating to love and honor her authentic self.
Besides finding self-love, the social media star is also enjoying success in her entertainment career. Corinne and her father recently collaborated on a series on Netflix.
Titled "Dad Stop Embarrassing Me," the father-daughter comedy series is inspired by Corrine and Jamie's relationship. Back in December, it was also reported that Corinne would star in a Disney+ movie titled "Safety."
Not surprisingly, Jamie is a proud father to Corinne. The Oscar winner praised his daughter last year for her accomplishments despite the COVID-19 pandemic.
Corinne was part of the special "Live In Front of A Studio Audience: All In The Family and Good Times," which received a nomination for an Emmy Award at the time.
Jamie himself is soaring to greater heights career-wise. He recently inked a deal with Viacom CBSMTV entertainment group to executive produce original movies that focus on diverse stories.