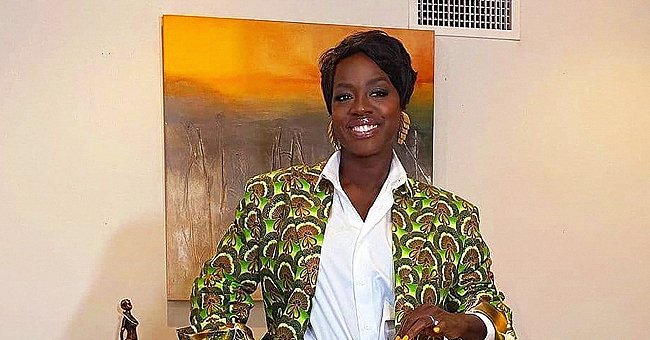 Instagram/violadavis
Viola Davis Looks Stunning with a Short Haircut as She Poses in a Stylish Printed Green Suit
Viola Davis is a highly talented actress, chosen to play Michelle Obama in an upcoming series. Not only does she have a gift for the screen, but she is also stylish and knows how to look good for the cameras.
In a recent Instagram post on her official account, actress Viola Davis looked absolutely stunning. In both of the snapshots, she rocked a short haircut while posing in a stylish green suit with print.
The post consisted of two gorgeous photos, the actress showing off her stunning smile in both. The first one was a close-up, while the second one was taken a bit further away, clearly showing off her lovely printed green suit.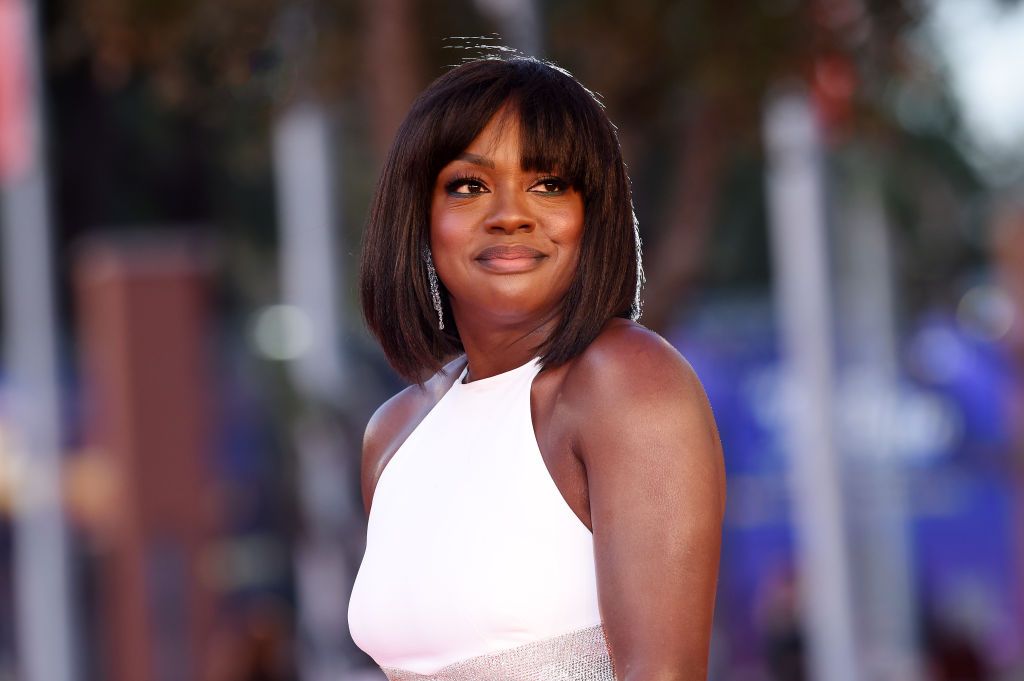 Viola Davis at the Rome Film Festival on October 26, 2019 in Italy. | Photo: Getty Images
In the close-up picture, one can get a good view of the top of her suit, which is generally a striking green with other shades of the color, such as yellow. Taking to the caption, the "How to Get Away with Murder" star wrote:
"Had a blast on @fallontonight last night! ? #LinkInBio"
She stood in front of an abstract painting with similar bright colors which complemented her suit's look. Her brown going-on orange earrings not only matched the color scheme but the overall quirky essence of her attire.
In the second photo, one can get a full view of her bold outfit, the actress taking on a power stance. Her white high heels and shirt tucked underneath the green suit finished off and balanced the colorful look with a calmer shade scheme.
She was the first African American woman to do so.
Davis's admirers and fans adored the outfit and her short hair, gushing into the comment section to compliment her on her attire and beauty. The post was quite favored, receiving a number of almost 475,000 likes in total.
Davis has landed a huge gig, said to be playing the iconic Michelle Obama in the upcoming Shomax series, "The First Lady." The actress got to spend time with the former First Lady to prepare for the role, commenting on her experience:
"And it's terrifying because....sometimes someone doesn't live up to whatever image you have in your head. But when they do live up to the image, it's quite frightening."
As Davis confessed, although she is scared of taking on such a legendary role, she is simply going to do her very best to nail the part. Strangely enough, Obama has said that she feels intimidated at the fact that Davis is playing her.
As one can tell from her prepping for her role by plucking up the courage to talk to Obama, Davis has always put effort into prepping for her parts. This was no different when she prepared for her new role in the film "Woman King."
She shared many photos of herself working out with her trainer to get her body in the right shape. The amount of sweat and determination on her face in these photos certainly showed off this talented actress's dedication.
Starting off her career in the acting industry, Davis first graduated from the Juilliard School of Performing Arts. She quickly became a force to be reckoned with, winning Tony Awards for her part in "King Hedley II" (2011).
She then received an Emmy for Outstanding Lead Actress in the popular series "How to Get Away with Murder." She was the first African American woman to do so, continuing to break barriers and make her mark.
Please fill in your e-mail so we can share with you our top stories!