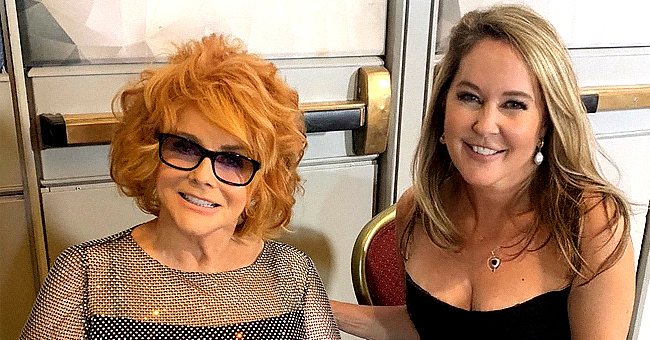 Twitter/Erin_Murphy
'Bewitched' Child Star Erin Murphy Shows Skin in a Tight Black Dress at the Family Film Awards
"Bewitched" child star Erin Murphy was spotted at the Family Film Awards last week, where she donned a gorgeous black dress, showing her cleavage. The 56-year-old actress looked ageless!
Murphy, who was only two when she was cast as Tabitha in "Bewitched," was spotted at the annual Family Film Awards held in Los Angles last Wednesday. This year's event marked the 24th edition.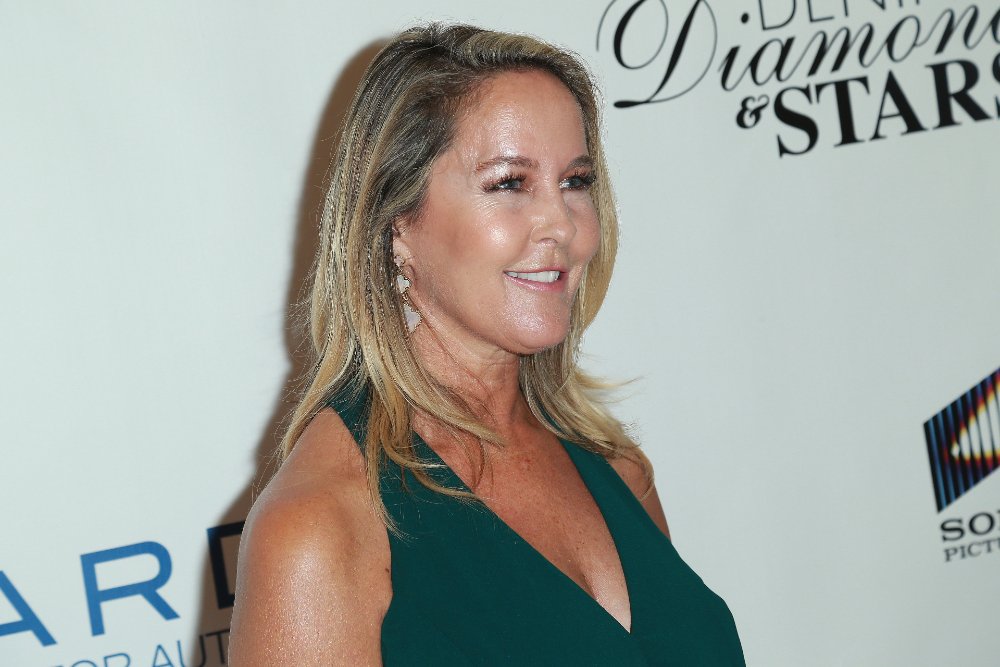 Erin Murphy attending the 13th Annual Denim, Diamonds And Stars in Westlake Village, California, in October 2018. | Photo: Getty Images.
Taking to Twitter, Murphy shared a photo of herself sitting backstage with legendary actress Ann Margaret who was the recipient of the Lifetime Achievement Award at the prestigious movie event.
While Margaret stunned in a lovely mesh dress, Murphy donned a tight-fitting black dress that perfectly accentuated her body. The strapless, knee-length number tightly hugged her bosom, revealing the actress's cleavage.
With Margaret and Murphy sitting in chairs next to each other, they flashed their charming smiles while posing for the camera. A caption accompanied the lovely image, reading: "Just another Wednesday night. Sitting backstage at the Family Film Awards chatting with ANN-MARGRET!!!"
Despite the years between when "Bewitched" came to an end in 1972, and now, Murphy has seemingly remained recognizable, and even though she is well in her fifties, the actress's ageless beauty is undeniable.
There were also many more film stars in attendance, including "The Goldbergs" star Wendi McLendon.
In "Bewitched," Elizabeth Montgomery, who acts as a witch named Samantha, falls in love with an ordinary man Darrin and marries him. The pair eventually welcomed a daughter, Tabitha, who Murphy played.
The actress's Wednesday appearance came in the wake of reports that Sony is currently working on a movie based on the "Bewitched" series. This comes over 15 years after the first movie adaptation of the series was released in 2005.
While Murphy's appearance at the Family Film Awards was notable for those who watched her on "Bewitched," there were also many more film stars in attendance, including "The Goldbergs" star Wendi McLendon.
From Murphy's surprise appearance to McLendon's noteworthy fashion moment, the 2021 Family Film Awards was undoubtedly a night of many beautiful memories.
Please fill in your e-mail so we can share with you our top stories!