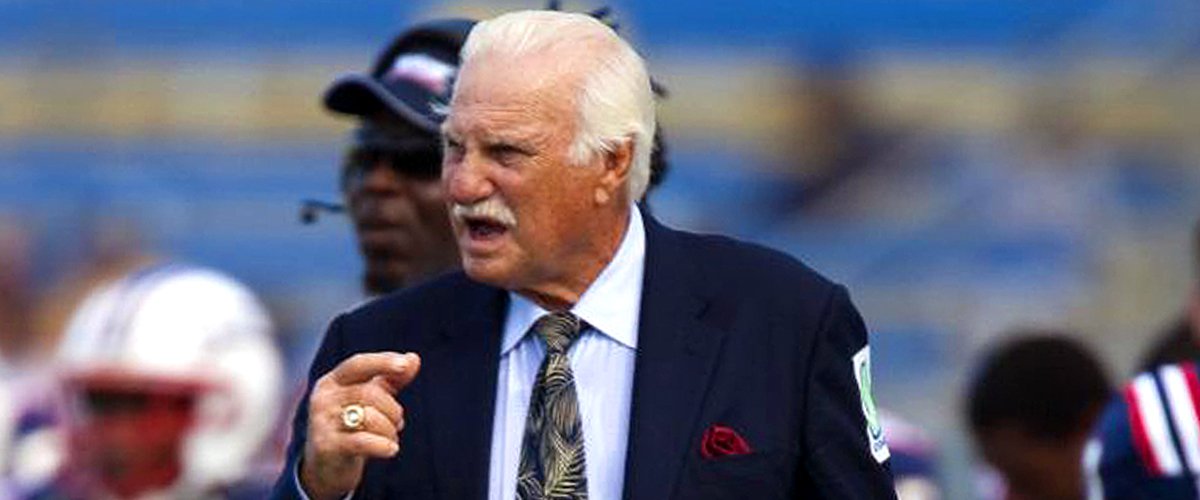 Getty Images
Howard Schnellenberger's Wife Beverlee Had 6 Miscarriages — Discover the Late Coach's Personal Life
Football coach Howard Schnellenberger was married to his wife Beverlee for over six decades. Although they had three sons, she suffered multiple miscarriages.
On March 27, 2021, former NFL and college coach Howard Schnellenberger passed away at a care facility in South Florida aged 87. While the cause of death was not immediately disclosed, he had been in poor health after falling in 2020.
Schnellenberger's life was all about football. He played on a standout high school team with Paul Hornung, and then, he was an All-American end as a University of Kentucky student.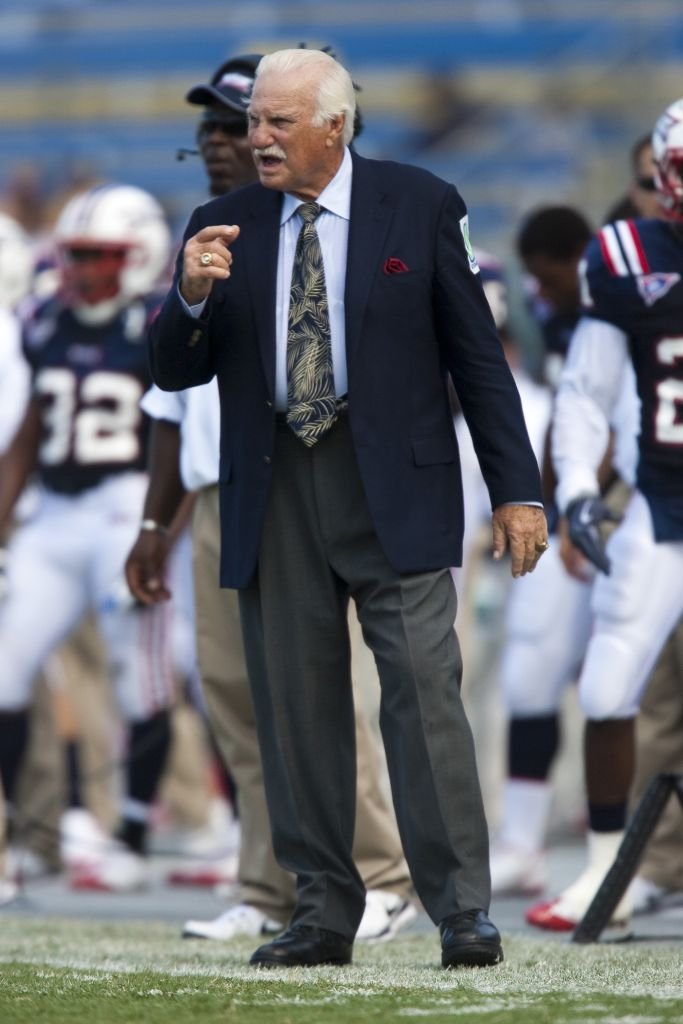 Coach Howard Schnellenberger on September 26, 2009 in Ft. Lauderdale, Florida | Photo: Getty Images
COACH HOWARD SCHNELLENBERGER'S CAREER
After graduating in 1956, he served in the Army and played professional football in Canada. In 1959, he joined Blanton Collier's coaching staff at his alma mater.
Two years later, Schnellenberger was hired as Paul "Bear" Bryant's offensive coordinator at the University of Alabama. Thanks to Schnellenberger, the Crimson Tide recruited quarterback Joe Namath.
In 1966, Howard Schnellenberger became the offensive coordinator of the Los Angeles Rams, a position he took with the Miami Dolphins in 1969. He was crucial in the Dolphins' 1972 perfect season (17-0 record), which has never been done again.
After spending years working in the NFL, Schnellenberger came back to college football. In 2001, he started a football program at Florida Atlantic University, a project "more personal" than anything he had done before.
Schnellenberger spent 11 seasons at FAU, took his teams to two bowl games, and even got a stadium built on campus. Due to his college football influence, several analysts consider that he be inducted into the College Football Hall of Fame.
HOWARD SCHNELLENBERGER'S WIFE
The coach's professional life was nothing short of impressive, and he had his wife, Beverlee Donnelly, by his side the entire time. The couple married in 1959 in the Church of the Ascension of Our Lord in Montreal, Canada.
Schnellenberger and his wife, who was a multimillion-dollar sales producer for Realty Associates, Better Homes, and Gardens, had three children: Stephen, Stuart, and Timothy.
Timothy and Stephen battled substance addiction for years.
The couple stayed together until death did them part, but they had to weather many storms throughout their relationship. Before Timothy was born in 1966, the couple had to deal with a string of miscarriages – six, to be precise.
While he lived a normal childhood, things got complicated when he was 14 years old as his thyroid gland was removed after doctors discovered a tumor. Then, at 20, his adrenal glands and kidney were surgically removed, too.
Still, Stephen landed jobs in real estate, computer sales, insurance, and mutual funds. In 2003, he went into a coma due to complications following a series of surgeries.
Although he woke up from the coma, he could no longer walk, had trouble communicating, and required 24-hour care (which his parents provided). Sadly, Stephen died in March 2008.
TIMOTHY AND STEPHEN'S ADDICTION
Apart from that, Timothy and Stephen battled substance addiction for years. Timothy once admitted that he got sober in 2000 and, from that point on, he embarked on a mission to help other people attain sobriety.
Timothy once said that, after watching what his parents had to go through with Stephen's addiction, he knew he also wanted to provide support to the families of other addicts.
For that reason, he founded the Healing Properties Halfway House and Sober Living in 2002. Schnellenberger once admitted that he and his wife were proud of Timothy for his will to help others.
Howard Schnellenberger is survived by Beverlee Donnelly, his wife of 61 years; sons Timothy and Stuart; three grandchildren; and four great-grandchildren. Rest in peace, legend.
Please fill in your e-mail so we can share with you our top stories!