Kelly Clarkson on Remarriage Amid Divorce from Brandon Blackstock — Here's What She Thinks
Kelly Clarkson shared her thoughts on remarriage to Gwyneth Paltrow on Wednesday's episode of her TV show. The singer went through a divorce with ex Brandon Blackstock. 
Kelly Clarkson and Gwyneth Paltrow had an interesting conversation on "The Kelly Clarkson Show," where they got candid about their relationships. At one point in their conversation, the "Because of You" singer praised Paltrow for finding love again. She is currently married to Brad Falchuk, whom she wed in 2018.
"Coming from someone who's literally amidst a divorce, I can't even imagine doing it again. So that's amazing that you found love, and you found the space and the vulnerability - that level to say 'yes' and do it again," Clarkson said. 
Like Clarkson, Paltrow was previously married. She divorced Coldplay frontman Chris Martin, with whom she shares two children. Answering the TV show host, the "Iron Man" actress revealed that getting married again was the hardest thing she's ever done, as she had to work on herself and open herself up again following her divorce. 
Meanwhile, Clarkson is currently undergoing a divorce from her ex Brandon Blackstock. According to the "American Idol" winner, having to separate from someone seems so much like dating yourself again. She disclosed that she now has time for herself and is not looking for love. 
She admits, though, that while she isn't looking to marry again soon, the fact that Paltrow found love again gives her hope that it's possible to find happiness again following a divorce. She adds that it's a beautiful thing to know, especially for others who are currently going through a divorce. 
It's been a tough couple of months for Clarkson, and it's evident in the way she's opened up about her loss.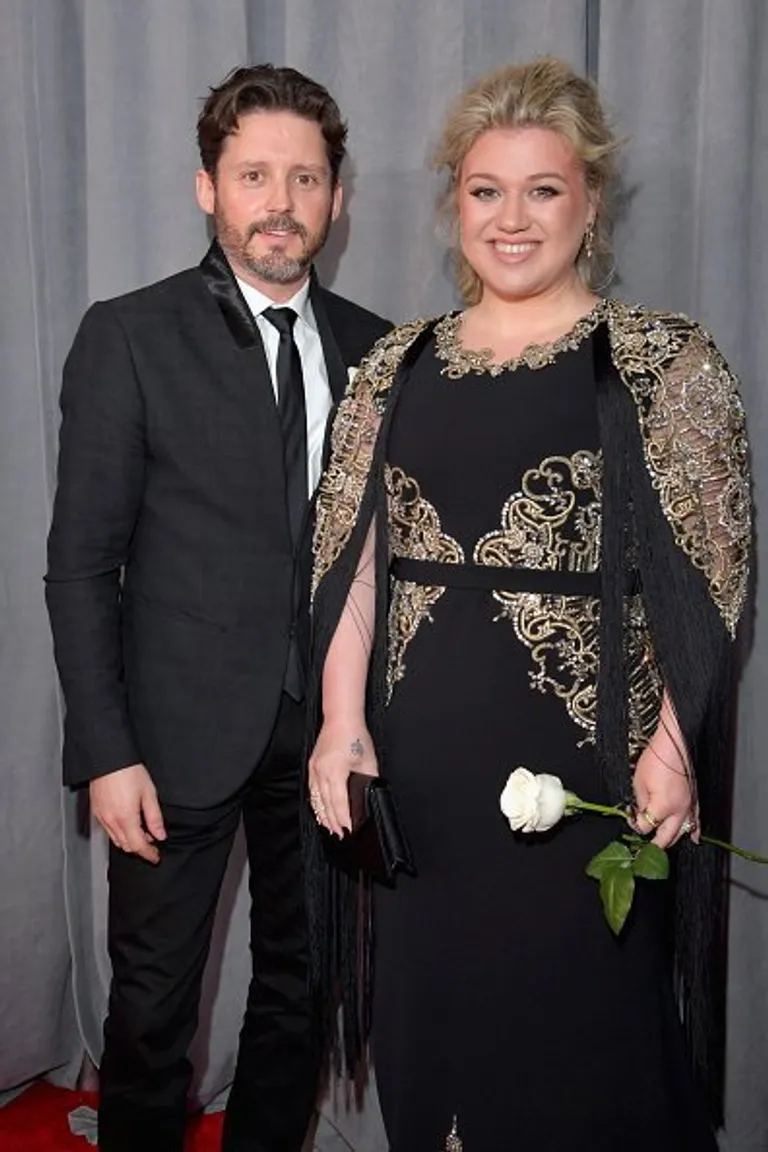 Clarkson and Blackstock married in 2013 and share two children, River Rose, six, and Remington Alexander, four. She recently admitted that while the pair co-parents their children, it has been a difficult ordeal as they are both in different places. 
While speaking to Khloé Kardashian, who also co-parents her daughter True with basketball player Tristan Thompson, Clarkson admits that it's been tough, especially when decisions have to be made. However, at the end of the day, their focus is on their children and their best interests. 
It's been a tough couple of months for Clarkson, and it's evident in the way she's opened up about her loss through numerous outlets. While she speaks about it in her show, it's also reflected in her songs. She revealed that she's written over 60 songs amid her divorce. 
The "Since U Been Gone" singer shares that writing songs is her way of getting all of her emotions out. Now, fans can expect meaningful songs from Clarkson when she is ready to release them.