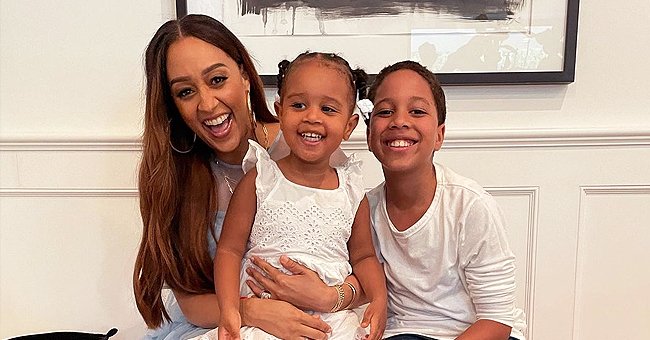 Instagram/tiamowry
'Sister, Sister' Star Tia Mowry Teases about Exciting News — Fans Think She Is Pregnant Again

Tia Mowry, already a mother to a young daughter and son, recently shared a cheeky picture on Instagram, which has fans in a stir and flurry about whether she is pregnant or not.
Taking to Instagram, "Sister, Sister" actress Tia Mowry posted a picture, claiming that she has "very exciting news." As a response, many fans and followers jumped to the conclusion that the celebrity has fallen pregnant again.
Mowry provided a hint for her fans in the caption, stating that her two children in the photo were clues. It is obvious then why many fans appear to relate their guesses to children, many citing a pregnancy, with very few opposing opinions.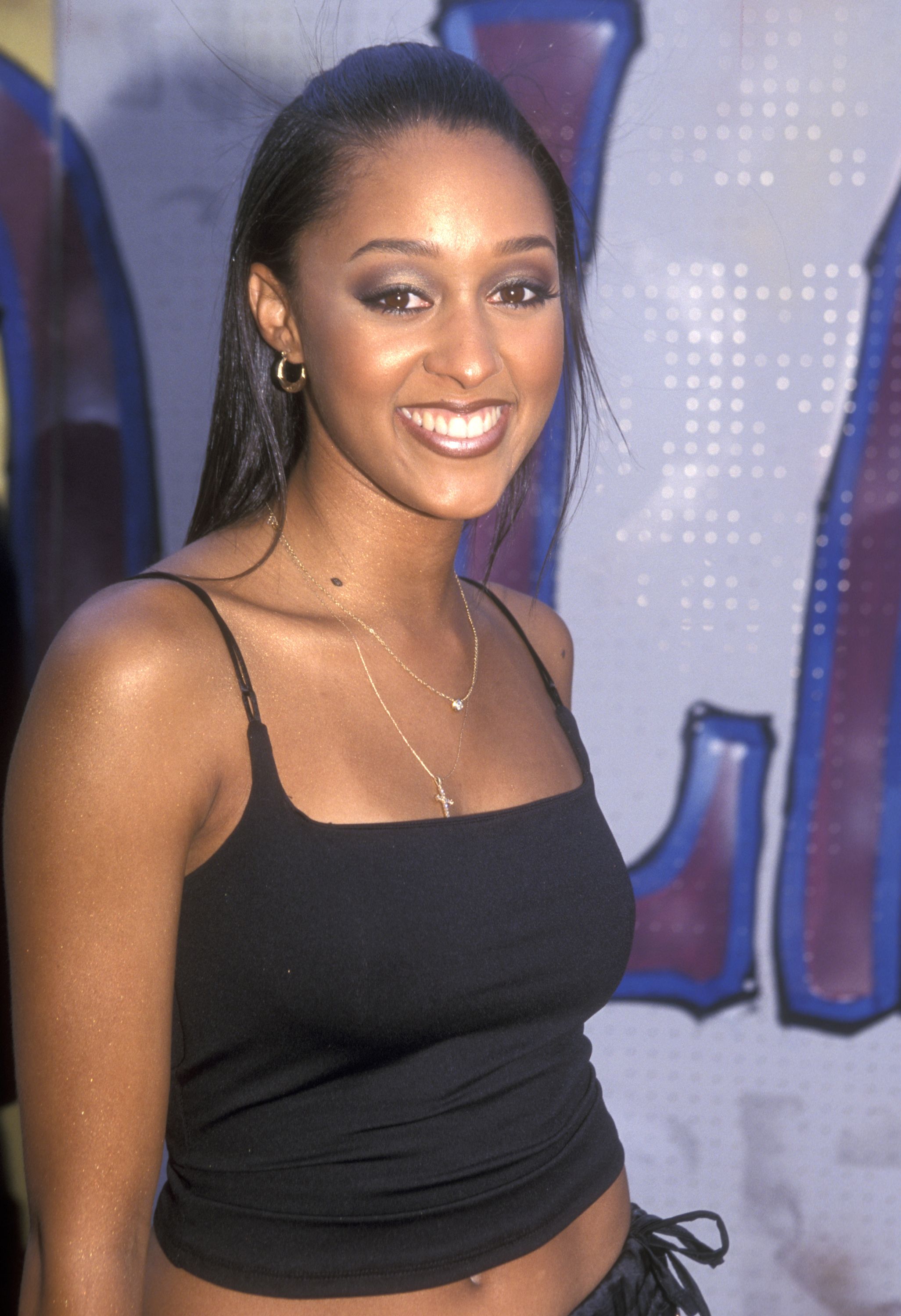 Tia Mowry at the Annual Soul Train Lady of Soul Awards on September 3, 1999 in Santa Monica. | Photo: Getty Images
IT'S A BOY!
Beyond simply putting forward the idea that Mowry is pregnant, many went on to guess the sex of the supposed child. One fan was convinced that Mowry's supposed baby would be a boy, writing:
"You pregnant with baby 3 and it's a boy [sic]."
Not only were many of them guessing its sex, but some claimed that they could see Mowry sporting a small baby bump. There was a tiny minority who disagreed, one stating that it could be a new line of children's clothing.
BEAUTIFUL FAMILY
The photo consisted of Mowry and her two children, Cree, the oldest and a boy, and Cairo, the youngest and a girl. Mowry herself wore a gorgeous blue dress, holding her little girl on her lap as she smiled widely.
According to the actress, her relationship with her twin is as strong as ever.
Beyond all the guesses, fans and followers left compliments and a plethora of cute emojis from hearts to heart eyes throughout the comment section. The post received just under 276,000 likes in total.

Fan commenting on a Tia Mowry Instagram post | Source: Instagram/tiamowry
ANTI-RACISM
Of course, it's not just about having kids but raising them right, and Mowry has some firm opinions on this, especially when it comes to anti-racism. The actress shared her opinion on the matter, stating:
"It's about teaching your child about different cultures, at home, at a young age."
Continuing, she said that children learn how to act from their parents' behavior, and so they should exhibit good character when it comes to race. She also cited communication as key to bringing up anti-racist kids.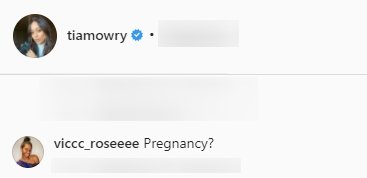 Fan commenting on a Tia Mowry Instagram post | Source: Instagram/tiamowry
WHO'S WHO IN THE ZOO?
Many know Mowry from her childhood star show "Sister, Sister," where she starred along with her twin Tamera Mowry. Funnily enough, her daughter Cairo tends to get confused between the two women.
Mowry admitted that sometimes Cairo gets so confused that she refers to Tamera as her mom when speaking. According to the actress, her relationship with her twin is as strong as ever.
Cairo's not the only one in the family who doesn't really understand that the sisters are not one person. In fact, grown-ups can sometimes get caught up in the confusion as well, even Tamera herself.
Mowry has claimed that she believes her twin sister privately has this idea that she is the mother to her son Cree. Jokingly, she said it's due to this ingrained idea that twin sisters are supposed to share everything.
Please fill in your e-mail so we can share with you our top stories!