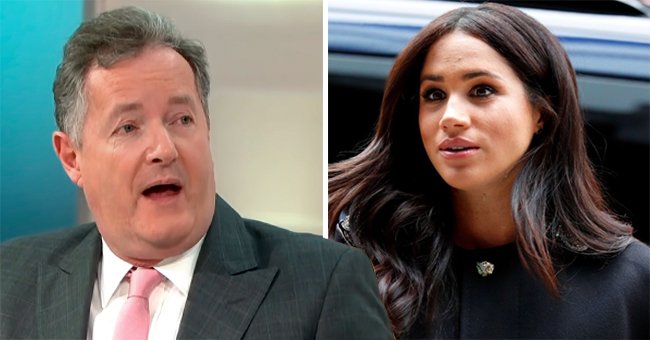 Getty Images. | YouTube/C à vous
Pierce Morgan Reacts to His Article on Feud with Meghan Markle Becoming the Most Read News
Former "Good Morning Britain" host Piers Morgan reacted happily on his Twitter page after his article on his feud with Meghan Markle attracted thousands of readers.
Piers Morgan has been at the forefront of the critics of the Duchess of Sussex, Meghan Markle. The show host has never hidden his reservations against the mother of one and uses any platform to make it known.
Shortly after Markle's interview with Oprah Winfrey, Morgan remarked that he disbelieved all she said and questioned her claims about her mental health struggles. His strong opposition cost him his place on "Good Morning Britain," but the 55-year-old has not relented in his criticism.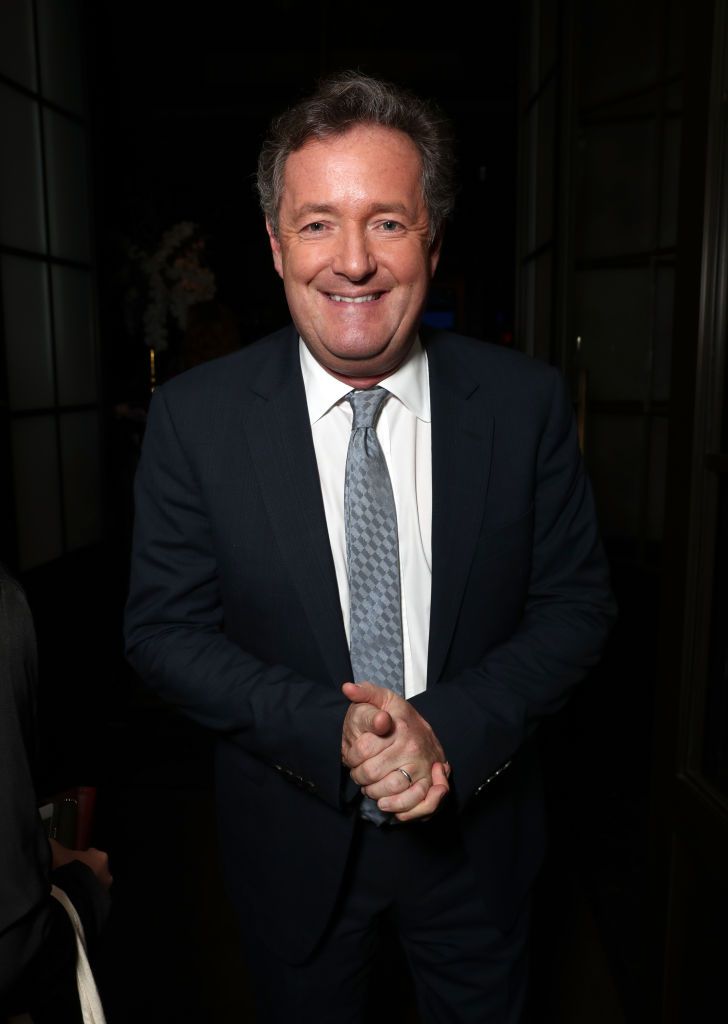 Piers Morgan at "The Hollywood Reporter's" 5th Annual Nominees Night on February 6, 2017 | Photo: Getty Images
Morgan, who is known for his strong-worded rants, recently scored another point after revealing that his article on his feud with the duchess is becoming his most-read article.
The show host is not one to keep calm about his achievements and made sure to hype his latest trophy on his Twitter page. An excited Morgan shared the link to the post and encouraged others to read his now successful article.
More than anything else, Morgan has been trying to let the world know that the duchess is no saint. His article was on the cover page, and the 55-year-old can not wait to increase his viewership.
In the now-viral article, the former "Good Morning Britain" opened up on Markle's true thoughts and her husband, the Duke of Sussex. The show host reportedly claimed that Markle's reports are full of holes.
Seeing the thousands running to his article, the veteran journalist will undoubtedly heave a sigh of relief.
Morgan seems to have many people who agree with his views, judging from the thousands of new followers he has gained since he left his role on "Good Morning America."
Shortly after leaving "Good Morning Britain," Morgan did not find it difficult to find people interested in his services. For the most part, his strong rants have a knack for gaining foes and friends' attention.
The 55-year-old announced that he was not fired from his role but was still working with ITV. He announced on his Twiter that he was back already, leading many fans to congratulate him for sticking to his die-hard views.
According to the show host, Morgan's stance angered many of Markle's fans, who went as far as threatening his sons. The 55-year-old journalist said his sons received death threats following his strong opposition to Markle's claims.
Morgan claimed that his children had no interest in Markle but were implicated and also threatened. The police are said to be investigating a death threat at Morgan and his eldest son.
Please fill in your e-mail so we can share with you our top stories!