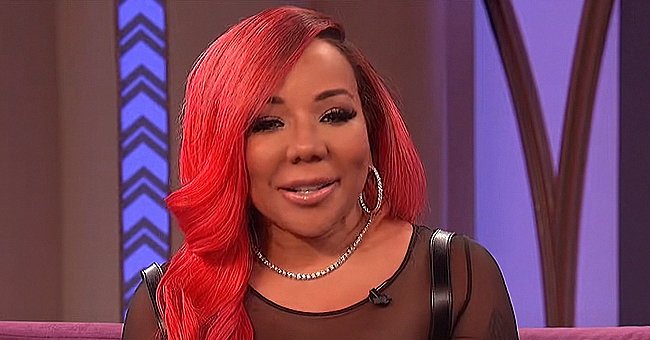 Youtube/The Wendy Williams Show
Tiny Harris Melts Hearts Showing Daughter Heiress Kissing & Singing for Granddaughter Hunter
Music star Tiny Harris's youngest child showed in a new video that she was the ideal big auntie as she cuddled close to her niece, Hunter Zoelle James.
Tiny Harris's adorable daughter Heiress is pretty much settling in as the newest auntie in town, and Harris confirmed this in a new video she shared on Instagram.
Little Heiress and her niece were filmed indoors, glowing with brilliance. The young girl sat up on a bed with her back propped against pillows while the baby girl, Hunter Zoelle, nestled in her hands.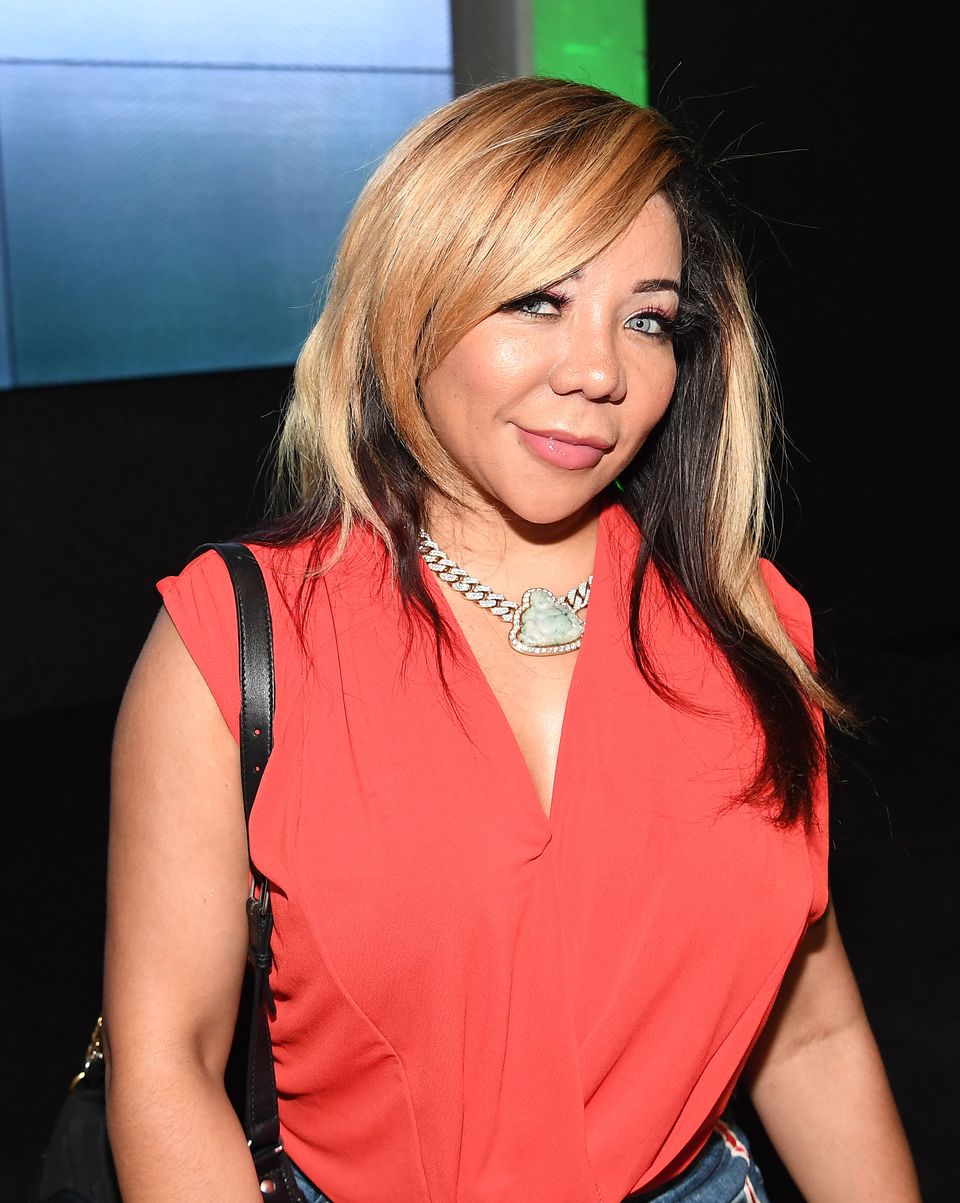 Tameka "Tiny" Harris at "The Grand Hustle" exclusive viewing party at The Gathering Spot on July 19, 2018 | Photo: Getty Images
Heiress, 5, rocked a white sweatshirt with colorful stripes outlining the sleeves. Her hair was styled in two buns with colorful bands. The toddler was wrapped in a pink fluffy blanket.
Her auntie cradled her close, placing sweet kisses on her face. Before long, Heiress broke into song, belting out a nice tune and singing the famous nursery rhyme, "Rock-A-Bye Baby." Tiny was quite smitten by the girls:
"Let me tell u… this child of mine is me, me, me, me!! Everything about this makes me smile. I got the sweetest Gbaby I could ever ask for!..."
Since welcoming baby Hunter, star mom Zonnique Pullins has been private with details of her birth. She and her baby's father, Bandhunta Izzy, mostly keep to themselves.
However, two-months after having the bundle of joy, Pullins, 25, took to social media, where she shared her daughter's moniker. The TV star made it known that her mom, Tiny, chose Hunter while she settled for Zoelle.
[T]he five-year-old and her mom had a conversation about the new baby.
The reality personality has also talked about how much of a loving aunt Heiress was. She commended the tot, adding that she was doing a better job than Hunter's uncles, Major and King.
One fun fact is that Heiress was not always chummy with baby Hunter and it took time getting used to the newborn before she warmed up to the infant.
In one of her mom's media shares, the five-year-old and her mom had a conversation about the new baby. Tiny tried to explain the need for adjustment after Hunter joined the family.
However, it seemed Heiress was not having it as she turned her back, stating her opinion that the baby could sleep on the floor. This was after Tiny informed Heiress that Hunter would sleep in her spot.
At this point, the little aunt was not having it as she walked off to a pile of baby Hunter's supplies, mentioning that she could sleep "right by her stuff!"
This caused many fans and Tiny to reel with laughter, but thankfully there won't be a rift anymore as Heiress already understood her aunt duties.
Please fill in your e-mail so we can share with you our top stories!