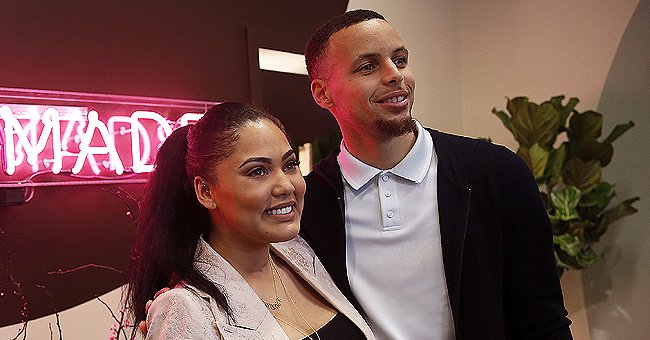 Getty Images
Ayesha & Steph Curry's Children Look Cute Wearing Stylish Matching Jeans & Black Sweaters
Culinary expert Ayesha Curry experienced proud mom moments in a new clip she shared on social media, warming her timeline with cute videos of her brood.
Ayesha Curry's bundles of joy were a radiant bunch in her recent Instagram post, showing them enjoying sibling moments. The trio was unaware of the camera as they were engrossed with playtime.
Riley, Canon, and Ryan warmed up to each other, rocking similar outfits that included pairs of jean trousers and black sweatshirts. Big sister Riley sat close to little Canon with her hair styled in cornrows.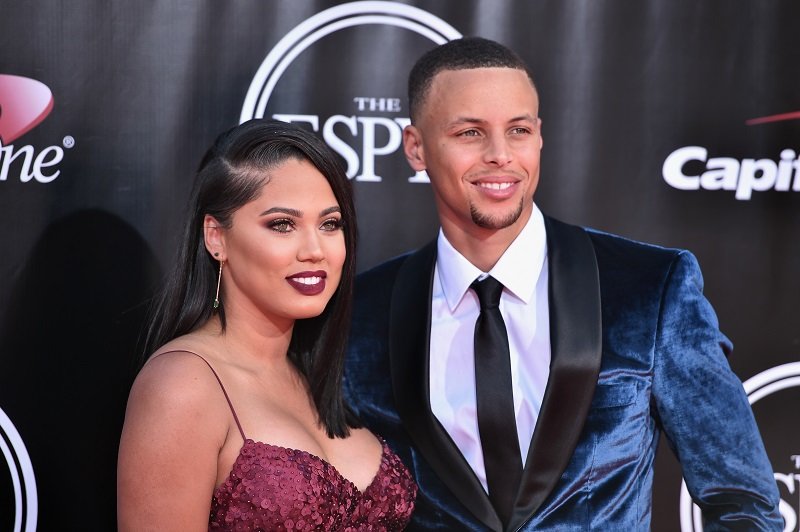 Stephen Curry and Ayesha Curry in Los Angeles on July 13, 2016. | Photo: Getty Images
Ryan sat at the far end, rocking braids while she had a lollipop in her hand. Riley was all about her big sister duties, pointing out something for Canon while they watched a show on a phone. Ayesha excitedly captioned:
"I love saturdays and I love these babies!! @stephencurry30 we did good my love…"
This is not the first time Ayesha's mini-mes would be making her heart swell with pride. Once when she shared a video of her girls, many followers were as smitten as the star mom.
The clip shared opened with the girls looking lovely as they lounged outdoors behind a pick-up truck. Riley was the cool video vixen sitting on the edge of the truck.
However, she and her spouse, Steph Curry, found a way to keep her focused.
She donned a denim waist jacket over her tartan dress, keeping her glam upscale with a pair of dark shades, a pair of colorful boots, and bright red lippy.
Her older sister donned a black-and-white checked jacket over her yellow-and-white two-piece. She kept her street style classy with swanky yellow sneakers.
While Beyonce's "Already" blared in the background, Riley swung into action, flaunting her moves and dance skills. She showed an impressive level of energy moving her arms and legs with accuracy.
Once in an interview, Ayesha gave updates on motherhood and how her kids were handling homeschooling. She made it known that while Riley stayed disciplined about her academics, Ryan was a handful.
The mom-of-three mentioned that Ryan would often drift away from studies trying to get occupied with other activities. However, she and her spouse, Steph Curry, found a way to keep her focused.
It is safe to say that handling parenting with her husband has been quite helpful. This is, however, not the only thing that they do together. The couple makes sure to put each other at high priority, as well as find time from their busy schedules for date nights.
Please fill in your e-mail so we can share with you our top stories!