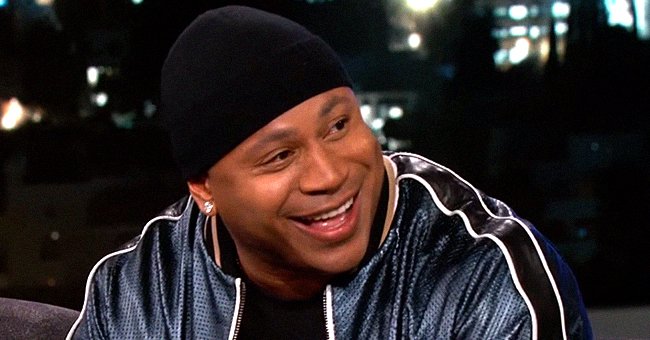 youtube.com/Jimmy Kimmel Live
LL Cool J's Daughter Nina Shows off Her Beach Body & Belly Piercing in a Skimpy Green Bikini
Just like her dad LL Cool J, Nina-Symone Smith is finding her place in the music industry, working her way to becoming a famous singer. Recently, she took to Instagram, showing off her flawless figure.
LL Cool J's daughter, Nina-Symone Smith recently took to Instagram to flaunt her beach body. In the photo, she wore a bright skimpy green bikini as well as an alluring navel piercing, having followers and fans in an absolute stir.
Nina is certainly not shy to show off her body, and why should she be? The 20-year-old singer unabashedly wore a tiny bikini in the snapshot, showing off her curvaceous and glowing figure for the world to see.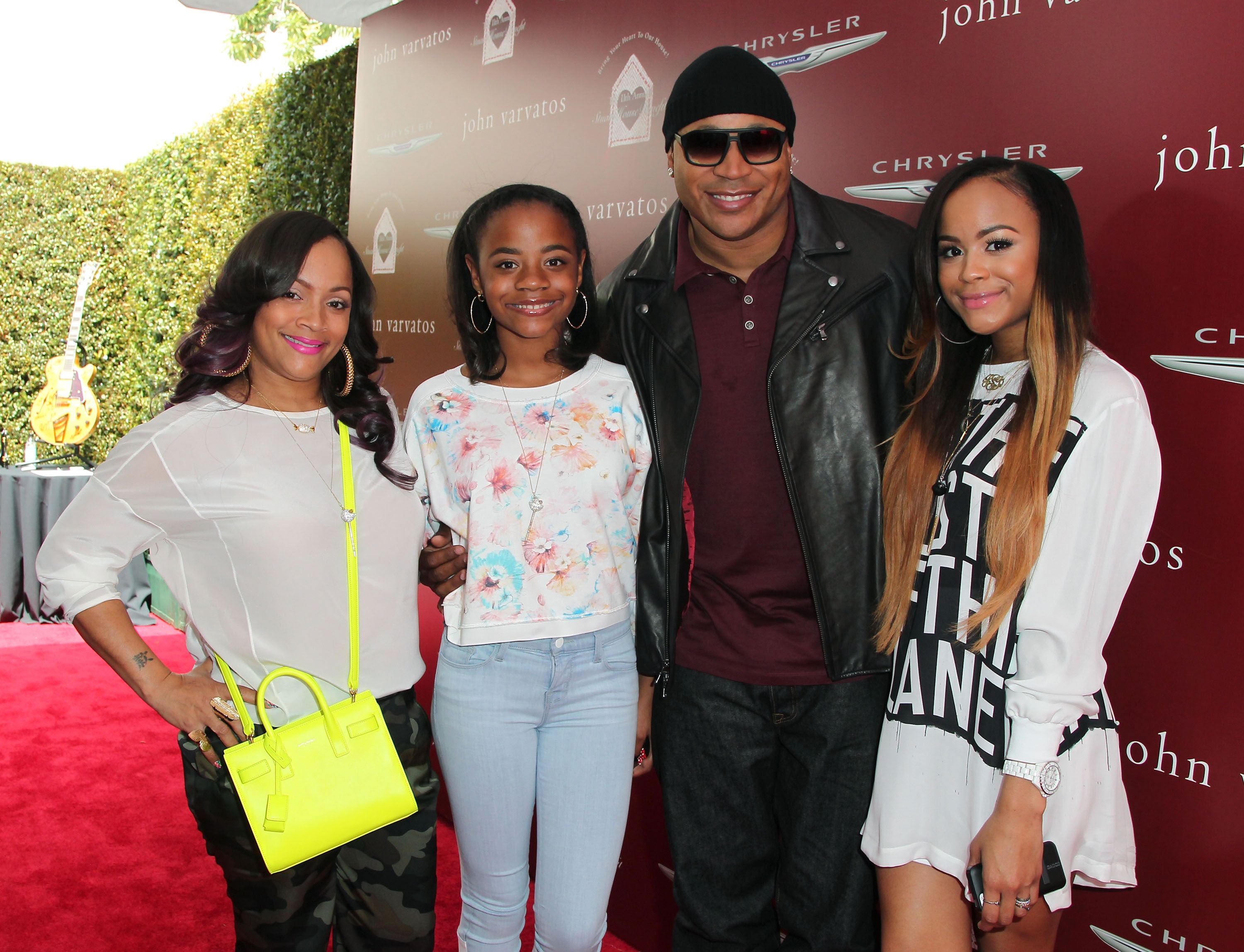 Simone Johnson, daughters Nina Simone Smith and Samaria Leah Wisdom, and LL Cool J at the 11th Annual John Varvatos Stuart House Benefit on April 13, 2014 in L.A. | Photo: Getty Images
BLINDED BY BEAUTY
In the Instagram photo, the gorgeous Nina's skin looked deeply tanned as though she had been enjoying a lovely holiday in the sun. Taking to the caption of the snapshot, she wrote:
"Can't see y'all from here."
This was a clever reference to the large binoculars she held in the picture, her elegant hands sporting glamorous golden nails. She looked through the lenses, the binoculars covering her eyes.
SHINING AND SUMMERY
Her navel piercing shimmered out from her dark glowing skin as her healthy curly hair fell over to her chest. The bottle next to her was green, matching her bikini, finishing off the generally shining and summery ambiance.
Nina is an ambitious R&B singer, hoping to make it in the music industry just like her dad.
Matching her navel piercing, she sported sparkling jewelry on her dainty wrists as well as her neck. The post was incredibly popular, drawing in just under 3000 likes in total.
STAY FRESH AND SAFE
Nina's dad is a caring individual, taking on two issues at once: Black equality and COVID-19. He is joining forces with designer Fresh to amp up Black-owned brands via producing limited edition masks together, LL Cool J commenting:
"It is our mission at Rock The Bells to elevate Black-owned brands and designers, and we couldn't be more excited to unveil this collaboration with HENRY Masks."
He is also joining Dr. Anthony Fauci on an online tour, hosting a COVID-19 presentation about the vaccine's safety. LL Cool J wants to spread correct information about the vaccine and encourage people to get it.
PARENTING THE RIGHT WAY
As one can tell by his contribution combating the spread of COVID-19, LL Cool J has a good heart, and he extended this to raising Nina and her siblings correctly. Speaking about his parenting methods, the rapper said he avoids spoiling his kids.
The father continued, stating that he would practically sacrifice anything for his children's well-being and happiness. He also encourages them to follow their own hearts and to believe in their ability to reach their dreams.
LL Cool J and his wife Simone I. Smith, who he has been married to since the mid 90's share four beautiful children together. Najee, their son, is the oldest, followed by his daughters Italia and Samaria, with Nina being the youngest.
Najee works in photography while Italia is a real estate agent. Samaria works in the fashion industry with her own label, and finally, Nina is an ambitious R&B singer, hoping to make it in the music industry just like her dad.
Please fill in your e-mail so we can share with you our top stories!