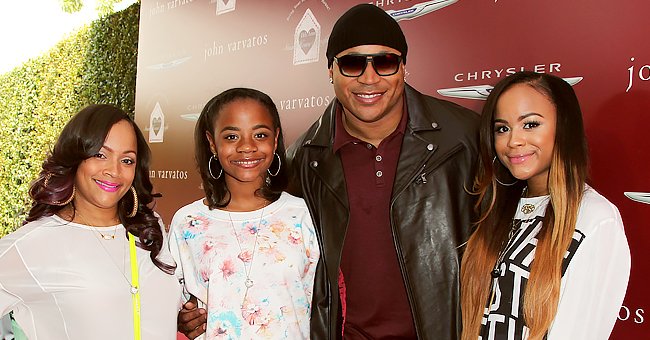 Getty Images
LL Cool J Has 3 Beautiful Daughters and a Son — Some of His Candid Quotes about Parenthood

LL Cool J may be a star in the entertainment industry, but that does not mean his kids reap all the benefits of his work with luxurious items. Here's a glimpse into the legendary rapper's fatherhood.
Rapper and actor LL Cool J, whose real name is James Todd Smith shares four beautiful children, Najee, Italia, Samaria, and Nina-Symone, with his wife of 25 years, Simone Smith.
Despite being successful in his field, the doting father-of-four remains hands-on in raising and disciplining their kids, hoping that they grow up to be well-rounded citizens.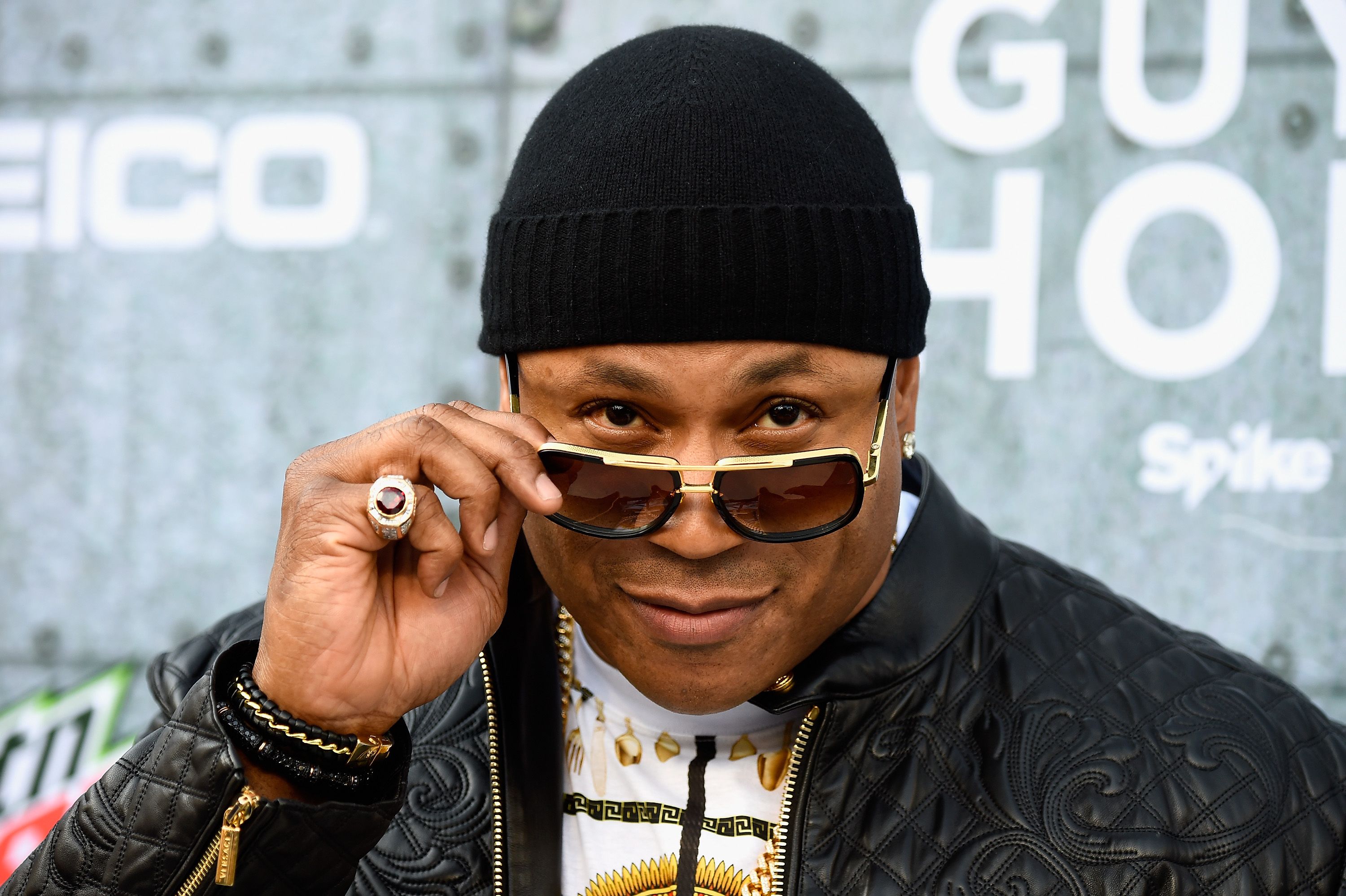 LL Cool J during Spike TV's Guys Choice 2015 at Sony Pictures Studios on June 6, 2015 in Culver City, California. | Source: Getty Images
LIFE AS A DAD
As a father, James would go the extra mile and do anything for his children, even if it means sacrificing for their happiness and wellbeing. He also encourages them to be the best version of themselves without living up to society's standards. He said:
"They gotta do what they feel is right for them. I won't allow anyone to set the bar for them, you know [...] You be who you want to be. Just be successful."
The father-of-four found success as a Grammy Award-winning performer and actor through the years. However, he does not expect his children to follow in his footsteps instead of listening to their own hearts and thriving in their craft.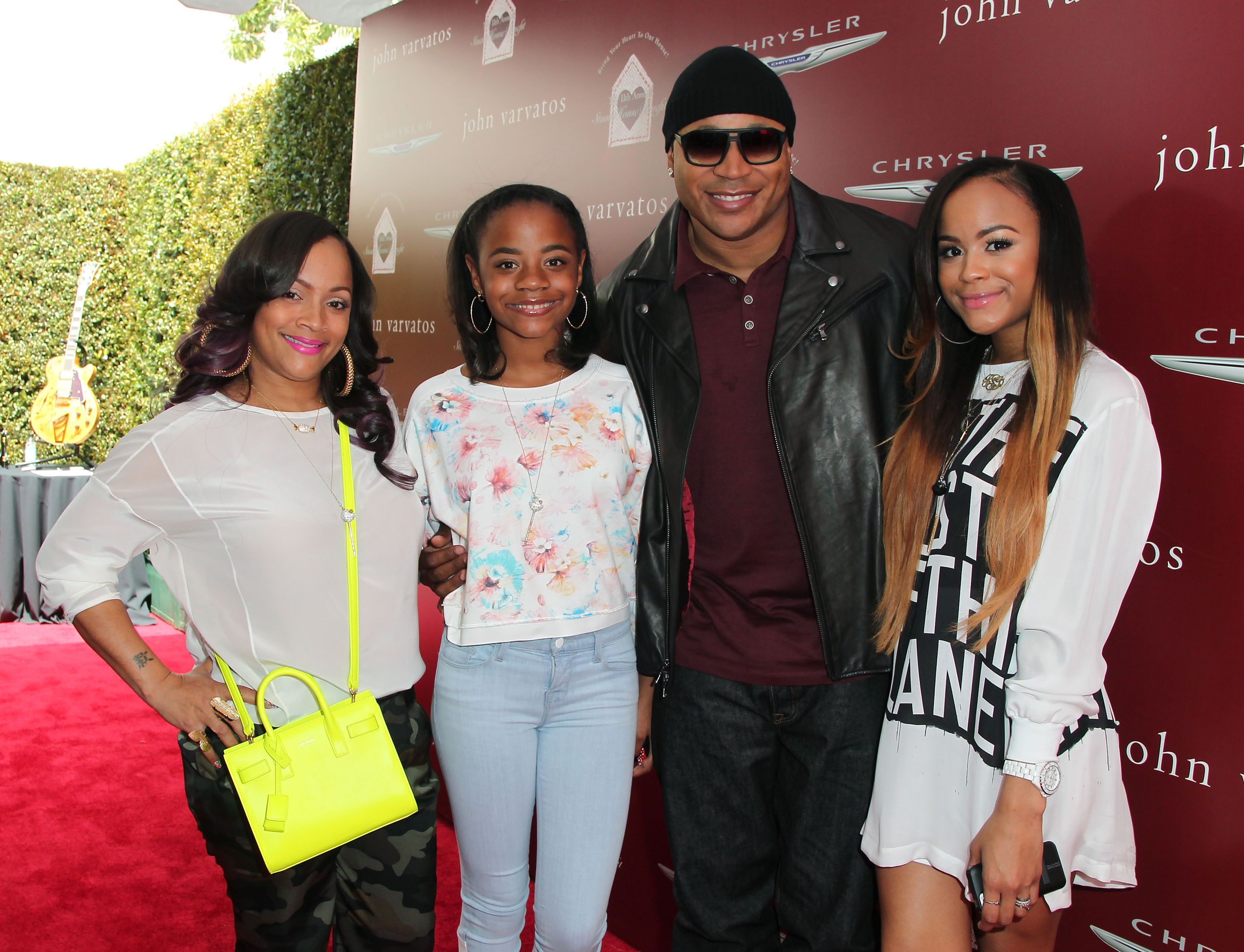 Simone, Nina-Symone, and Samaria Leah Smith with LL Cool J, at the 11th Annual John Varvatos Stuart House Benefit on April 13, 2014 in Los Angeles, California. | Source: Getty Images
BEING A ROLE MODEL
James empowers and encourages his children to believe that they can achieve anything they set their minds to, and the only limits are the ones they set themselves.
James said that he was the type that supported his little ones with bills payments and moral trouble.
To embed the thoughts in them, the "NCIS" star tries to be a role model to his kids. "It's all about love, staying focused, believing in yourself, and believing in the power of your dreams," he shared.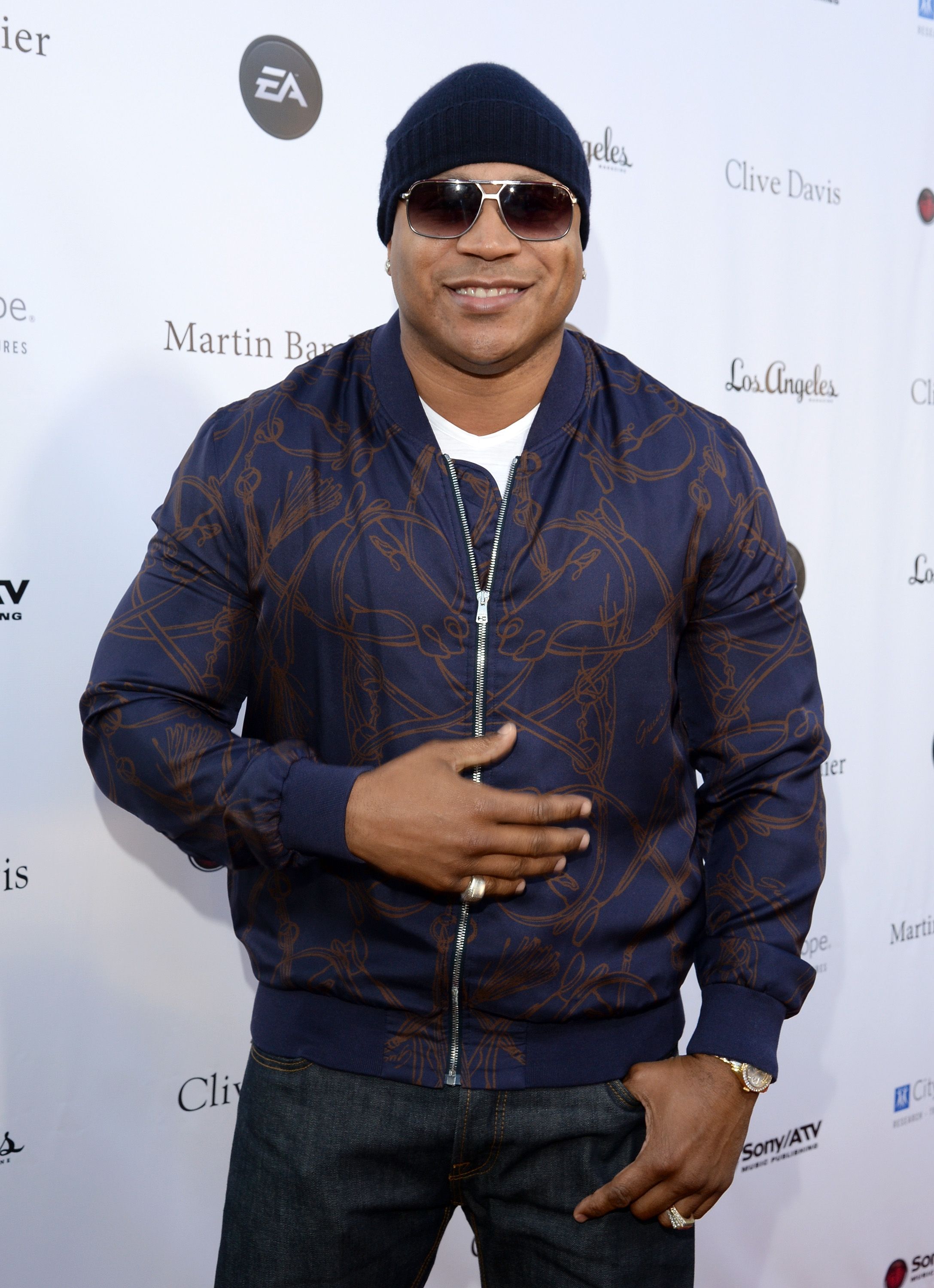 LL Cool J during City Of Hope's 11th Annual "Songs Of Hope" Event on June 11, 2015 in Brentwood, California. | Source: Getty Images
RAISING HUMBLE CHILDREN
While the actor hopes to raise successful and well-rounded beings, he also wants them to grow up humble. Although he can afford to give them all the luxuries in the world, James chooses not to spoil his children. He said:
"[...] I'm a blue-collar guy at the end of the day. I'm not going to raise spoiled kids that just don't know what the real world is like, who think they don't have to do anything to contribute."
In fact, when his daughter, Nina, asked if she would get rewarded with a new phone or an iPad for having straight A's in school, James said a trip to the ice cream parlor would be enough.
AS A GRANDFATHER
Two years ago, James became a first-time grandfather after Italia and her husband, Lamar Cardinez, welcomed a baby boy named King-James. Before his birth, the family gathered to celebrate the mother-to-be's Moroccan-themed baby shower.
Instead of being called grandpa or granddad, the actor is referred to as "grandma." In an interview on "Strahan, Sara, and Keke," the rapper revealed what kind of grandfather he was -- and it was not far from what he is like as a dad.
James said that he was the type that supported his little ones with bills payments and moral trouble. He shared his confidence that his children will raise their kids well, in the same manner they were brought up.
Please fill in your e-mail so we can share with you our top stories!